Protect your investments with high-quality crates.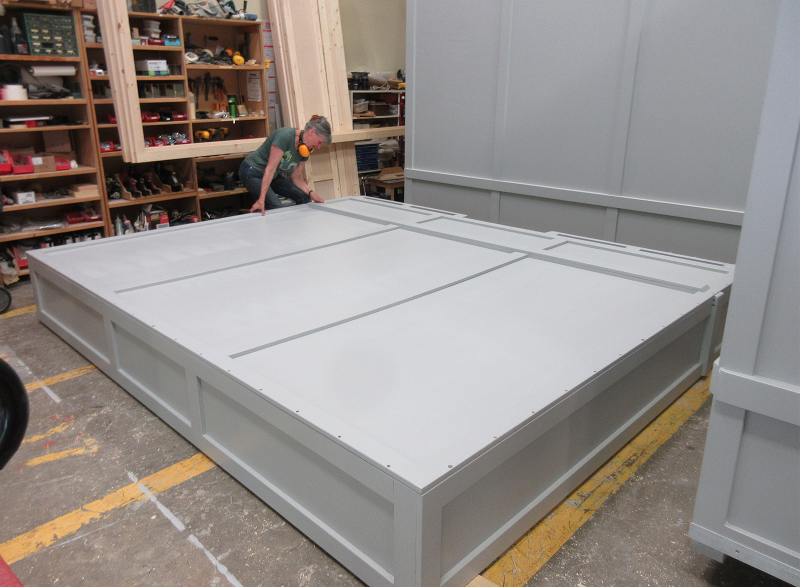 Protecting your art and cargo from point A to B and in storage.
Shipping from point A to point B, sharing artwork around the world, or storing your cargo can be stressful, especially if you are unsure of the packaging.
Vevex crates are custom-built to the most stringent standards of excellence with the protection of your cargo in mind. Whether you choose our line of Museum Quality, Industrial or Economy Crates, you can rest easy knowing that we have a solution to ensure your cargo is safe.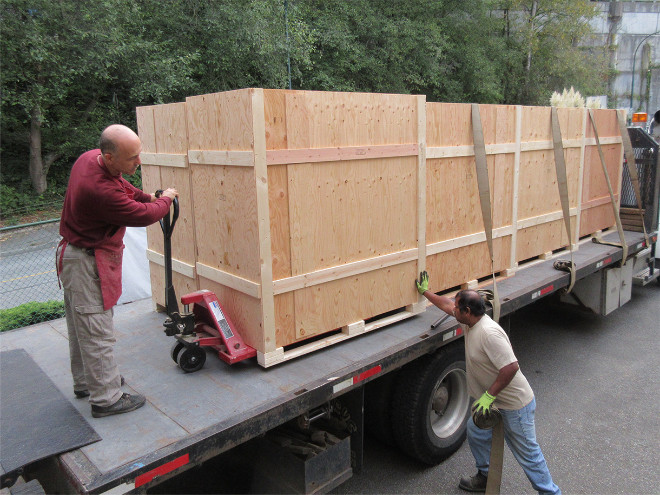 Our crates are offered in three product lines: Museum Quality, Industrial and Economy.
Crates can be available on short notice.
Exact quotes provided easily at no cost.
All Vevex crates carry a serial number, making them easy to re-order.
All Vevex crates carry certification for world-wide shipment.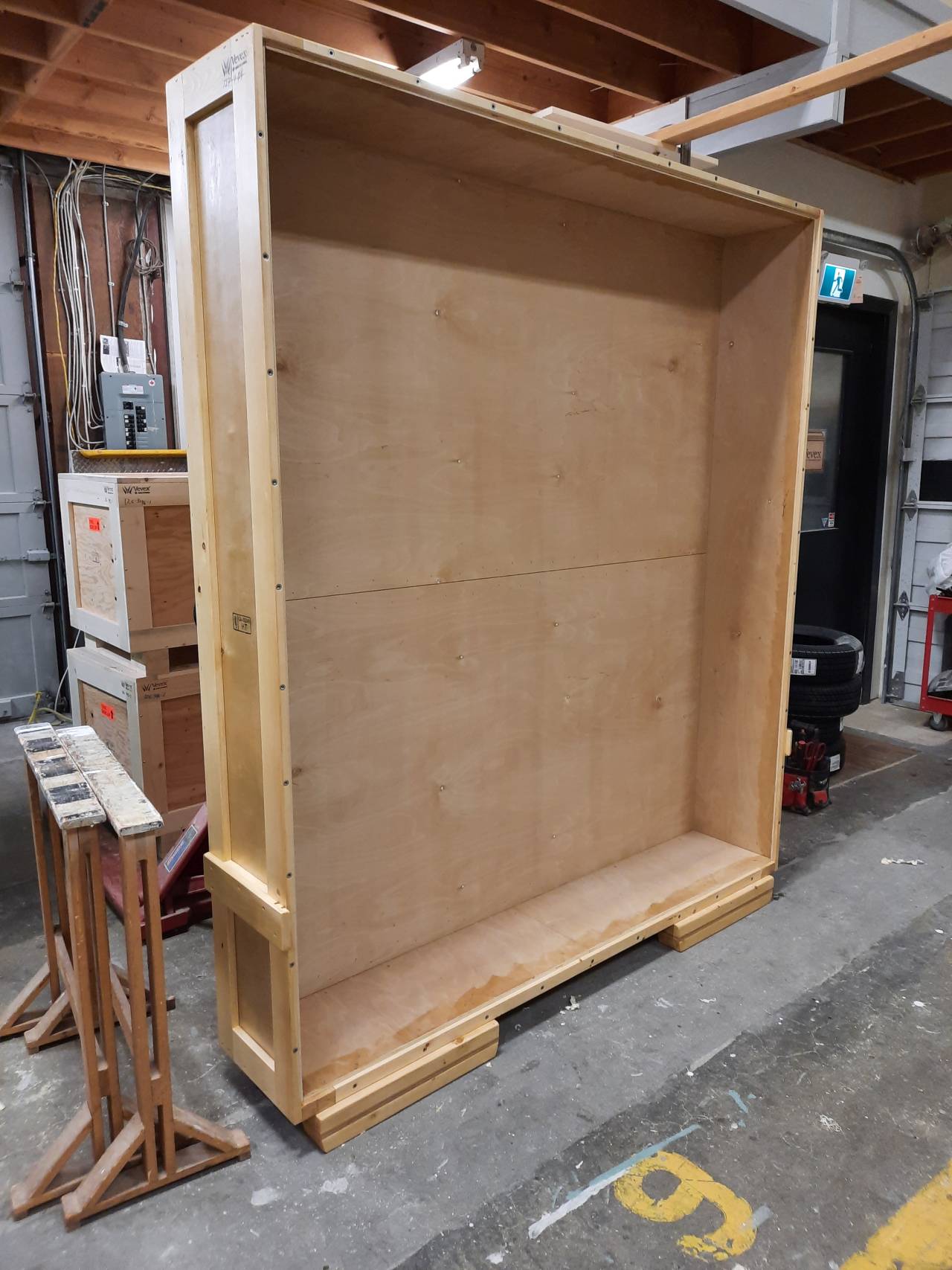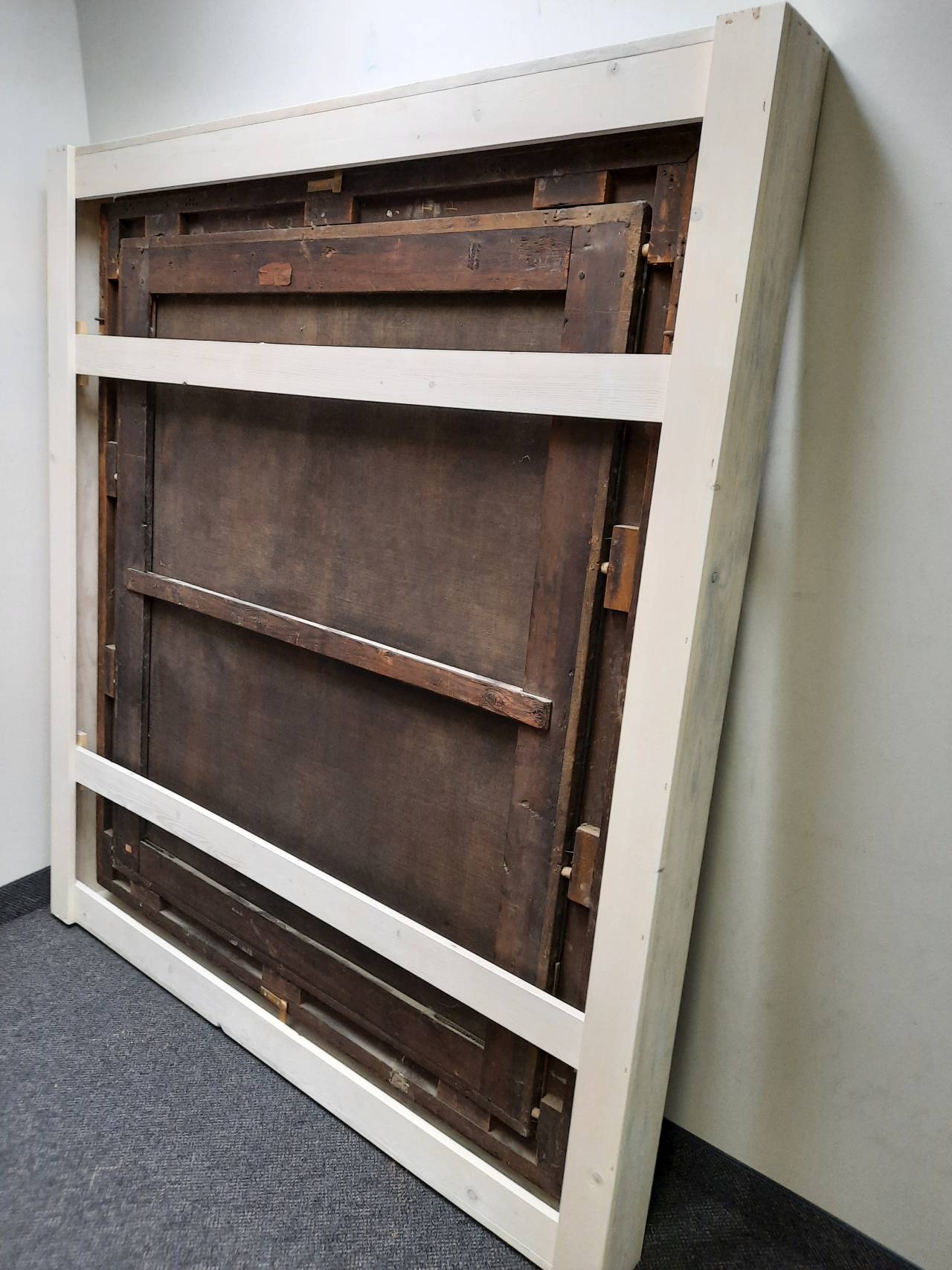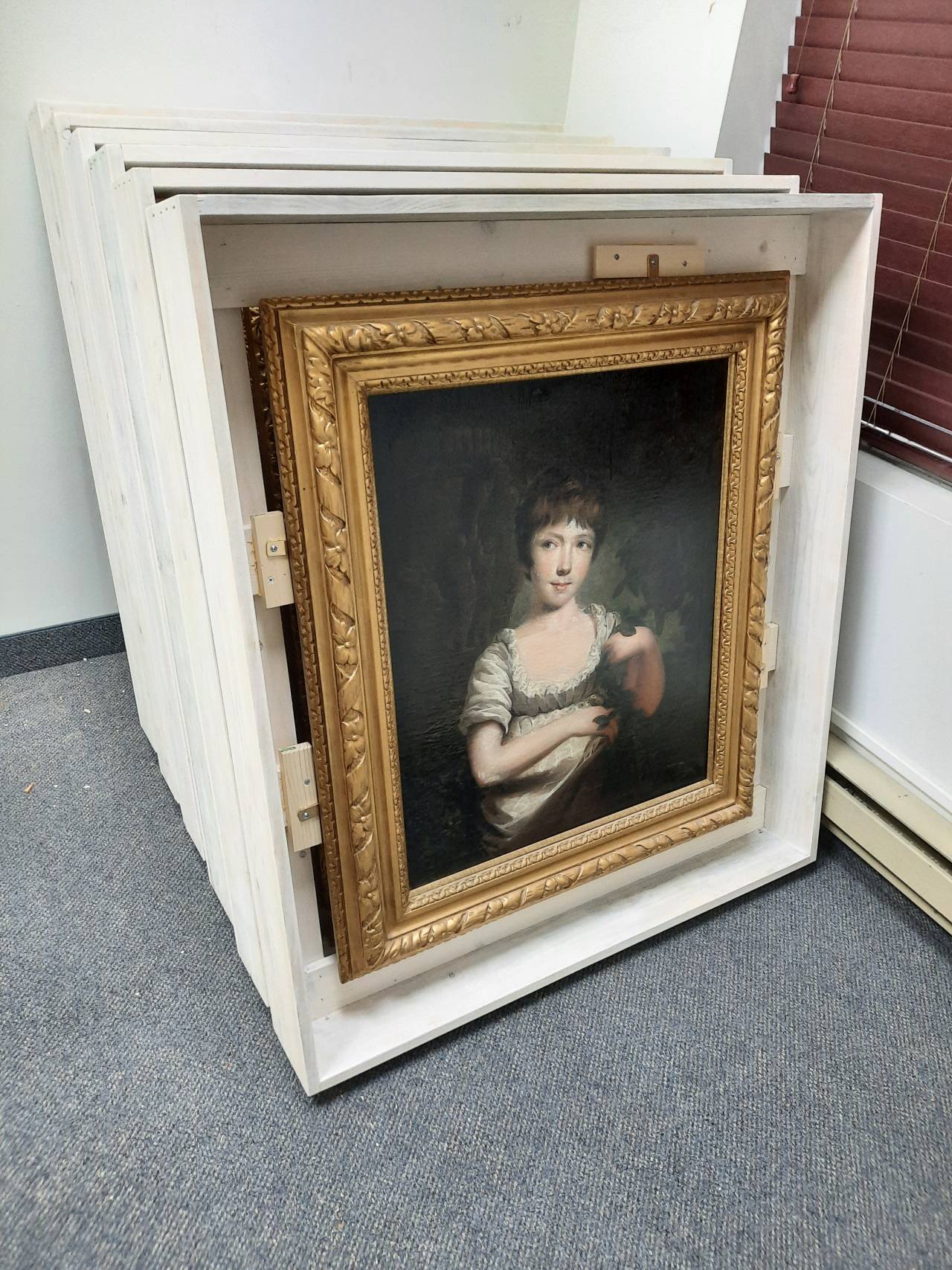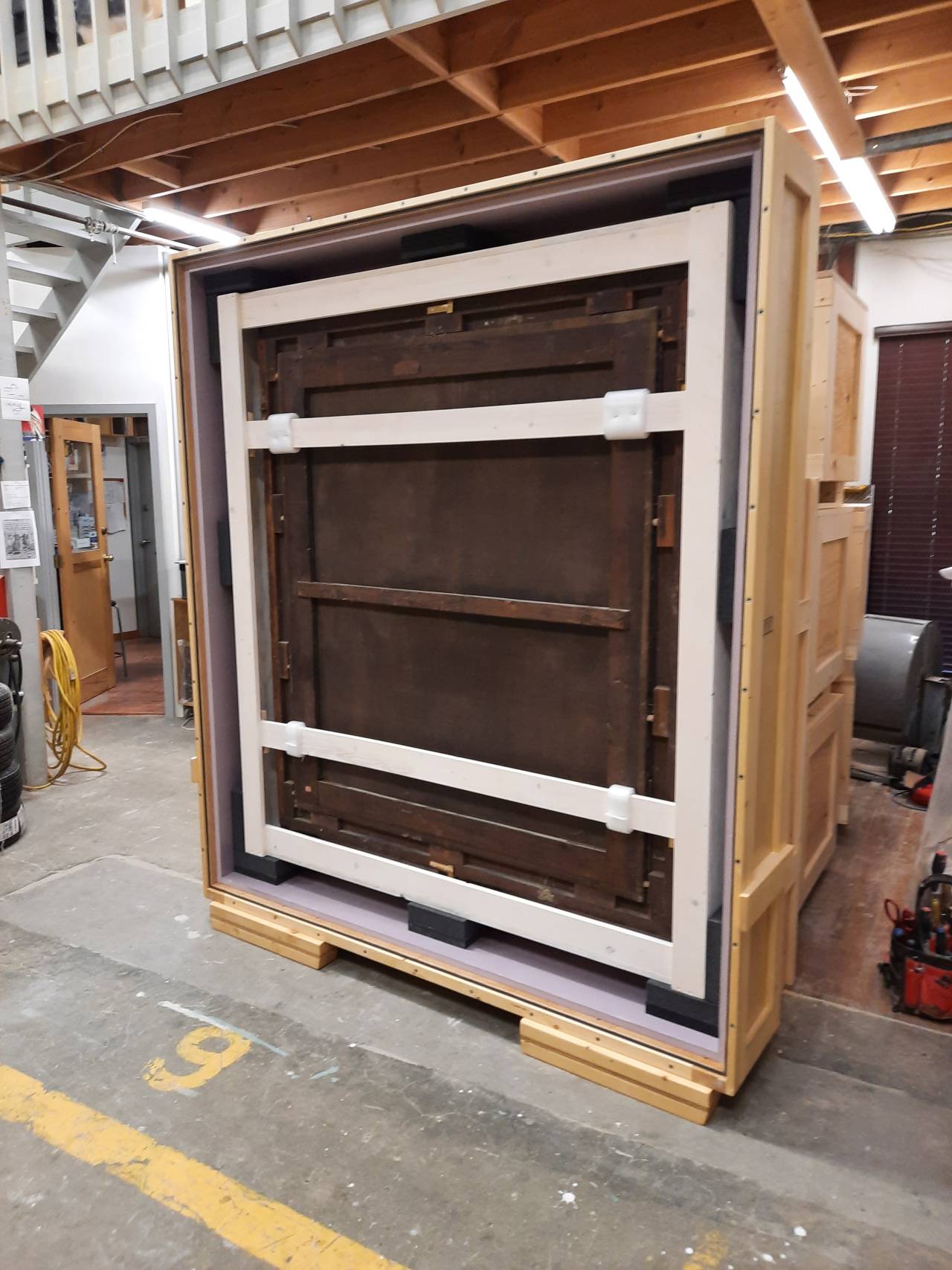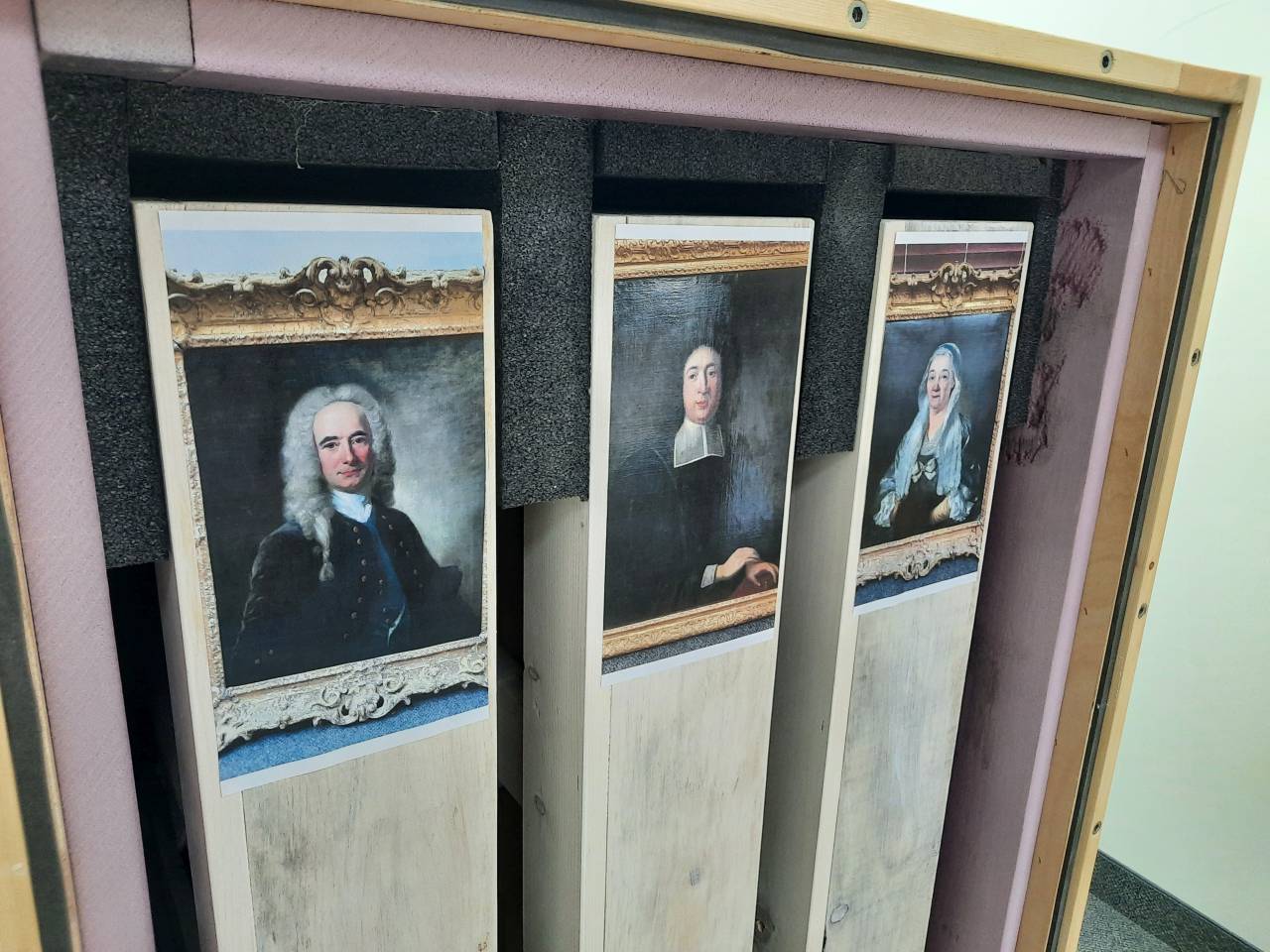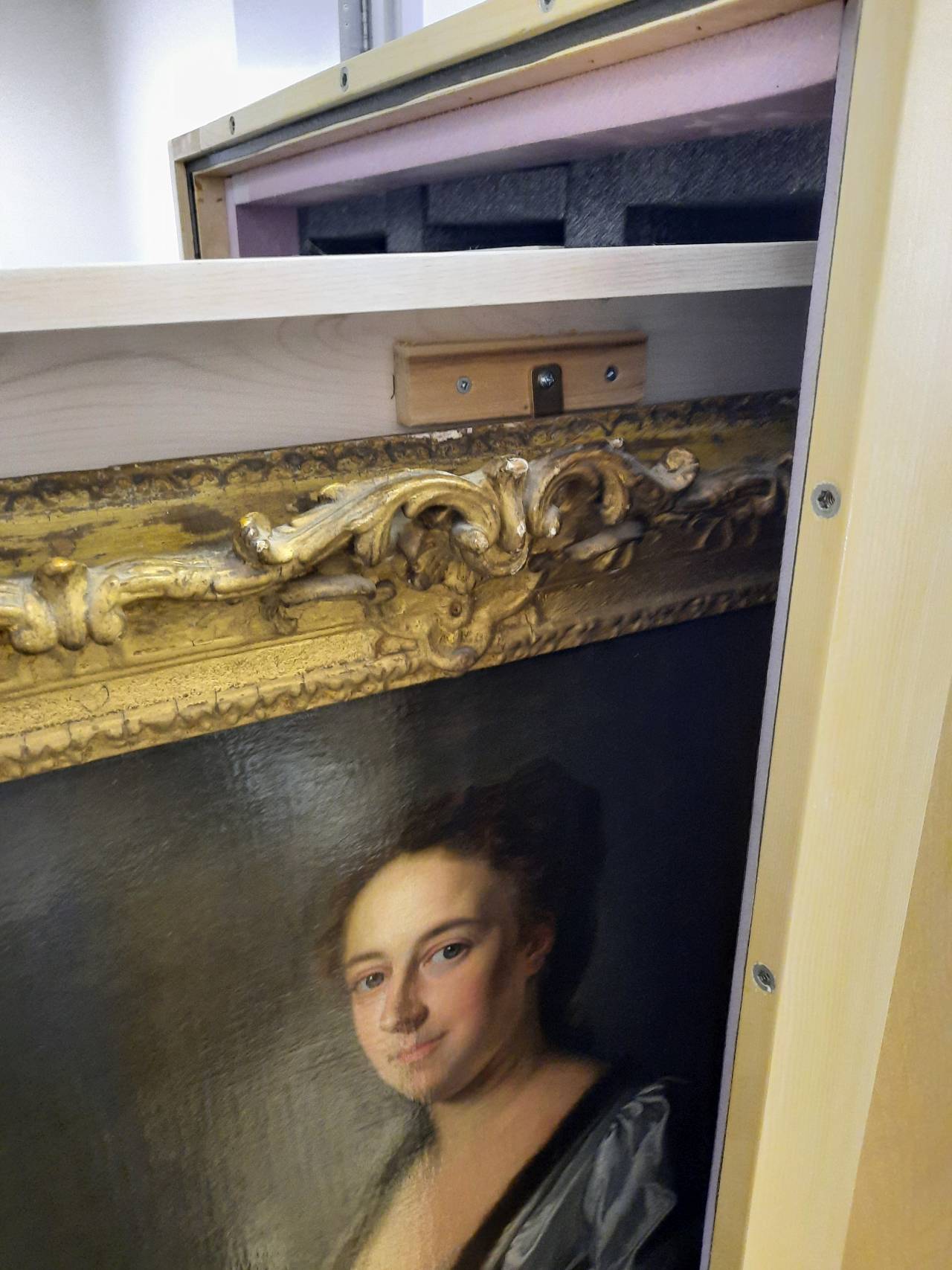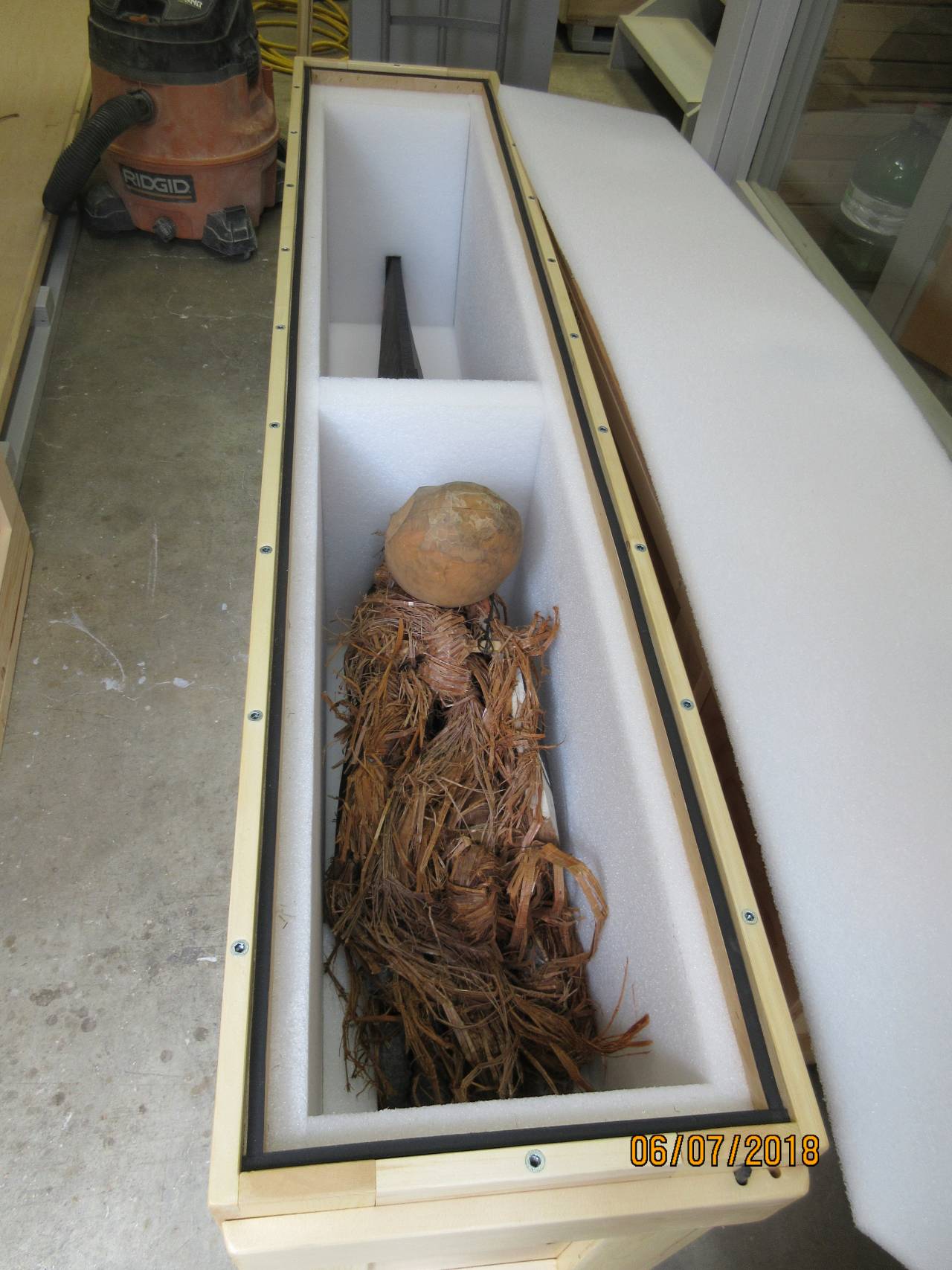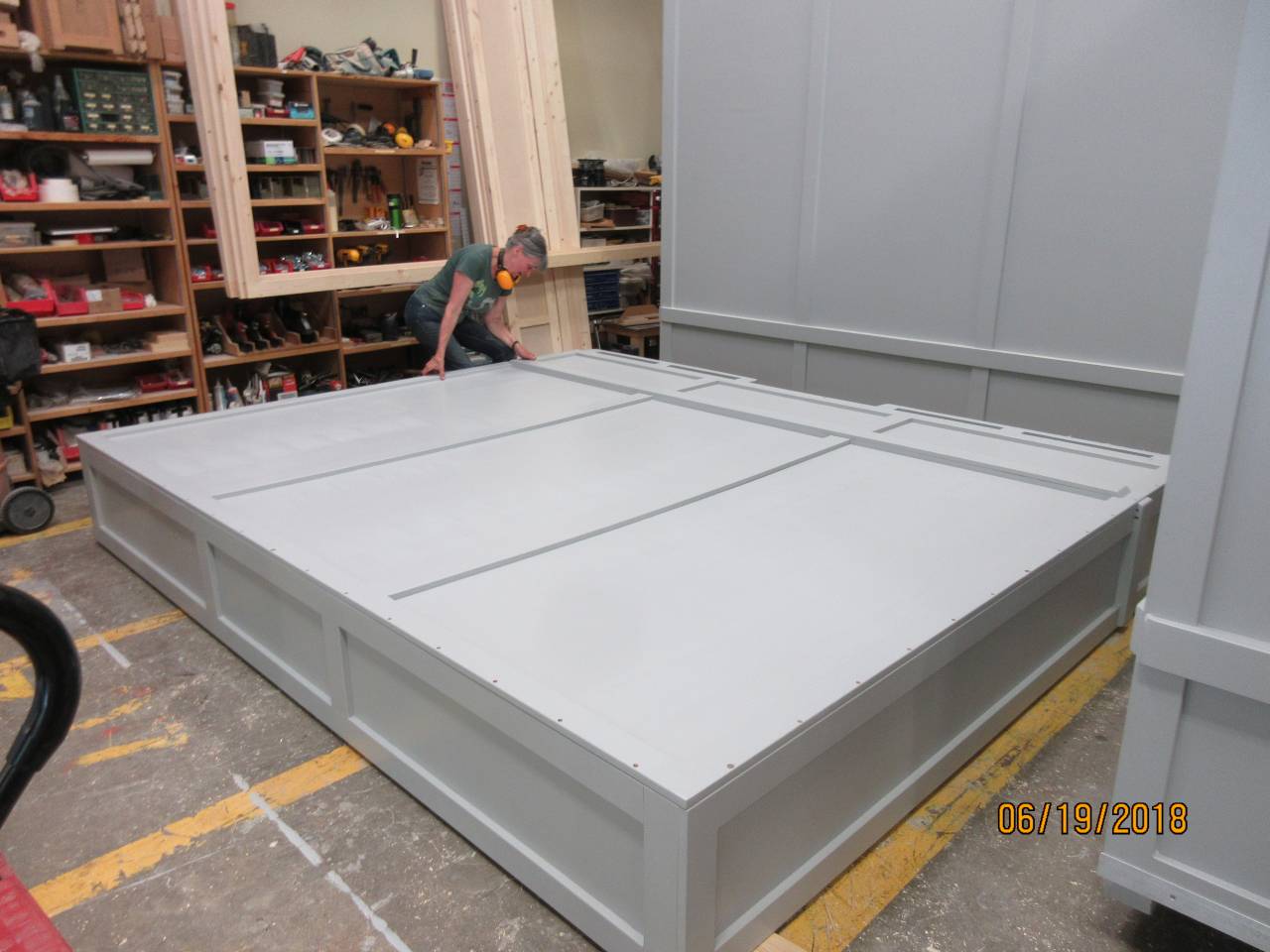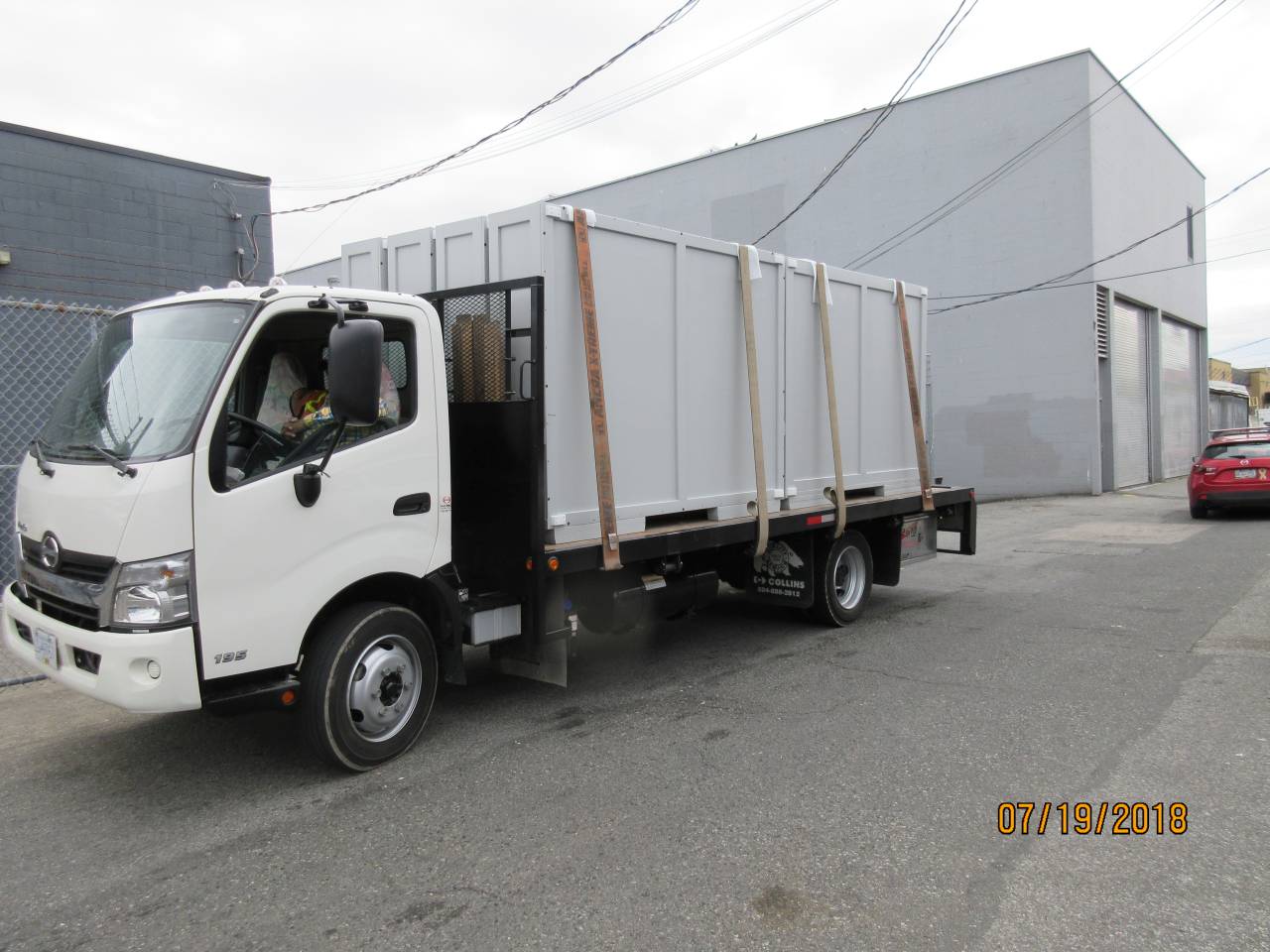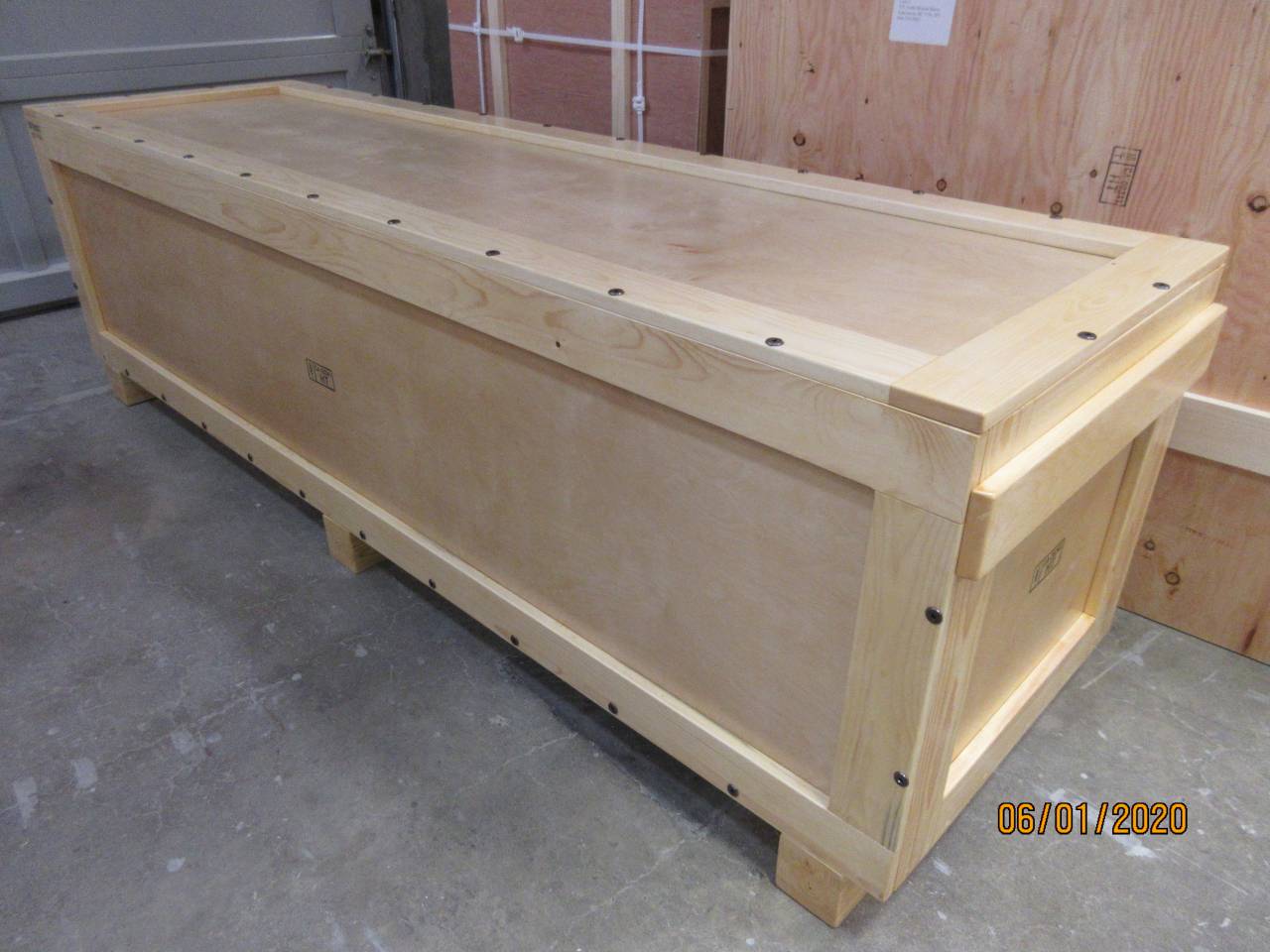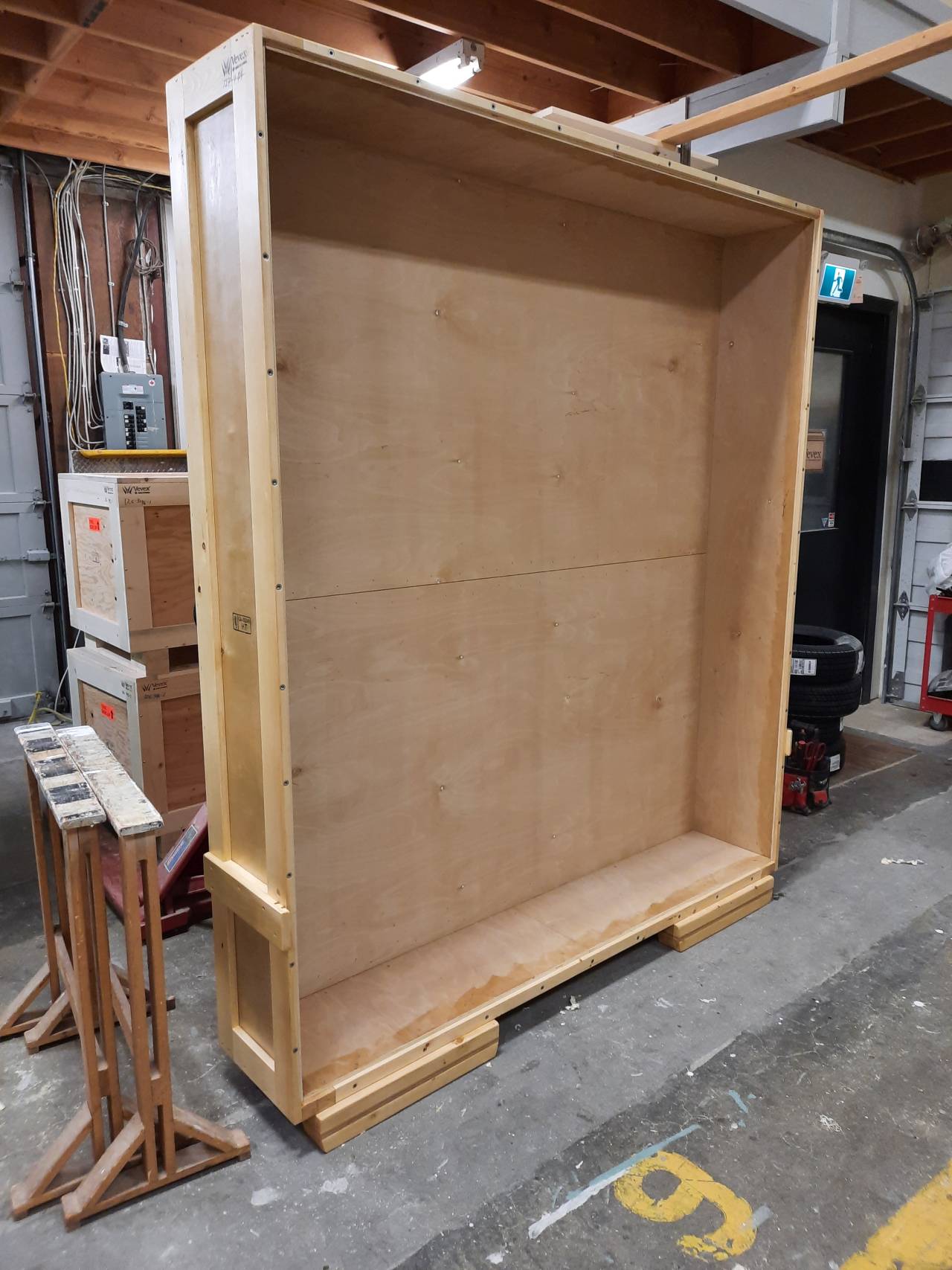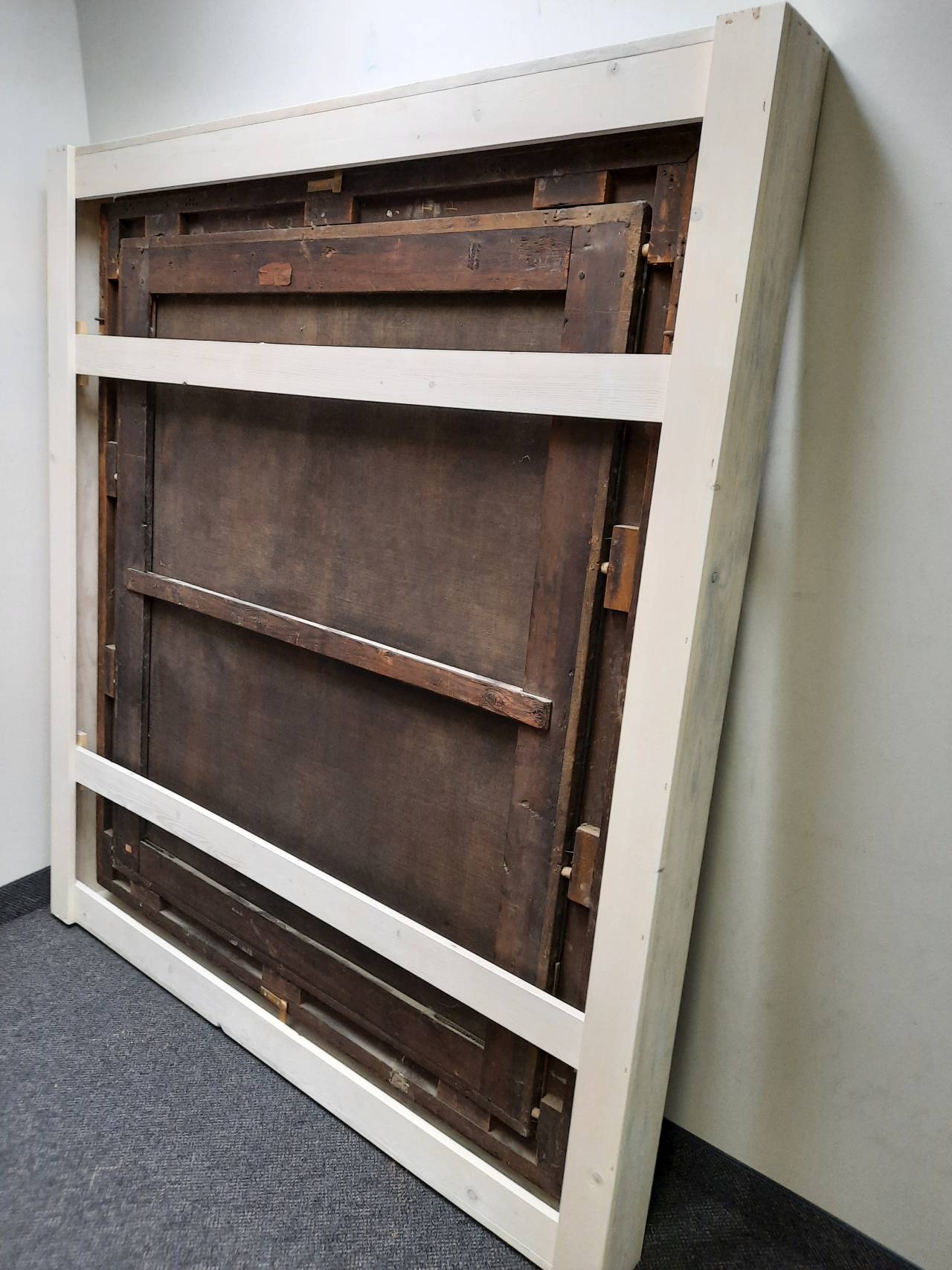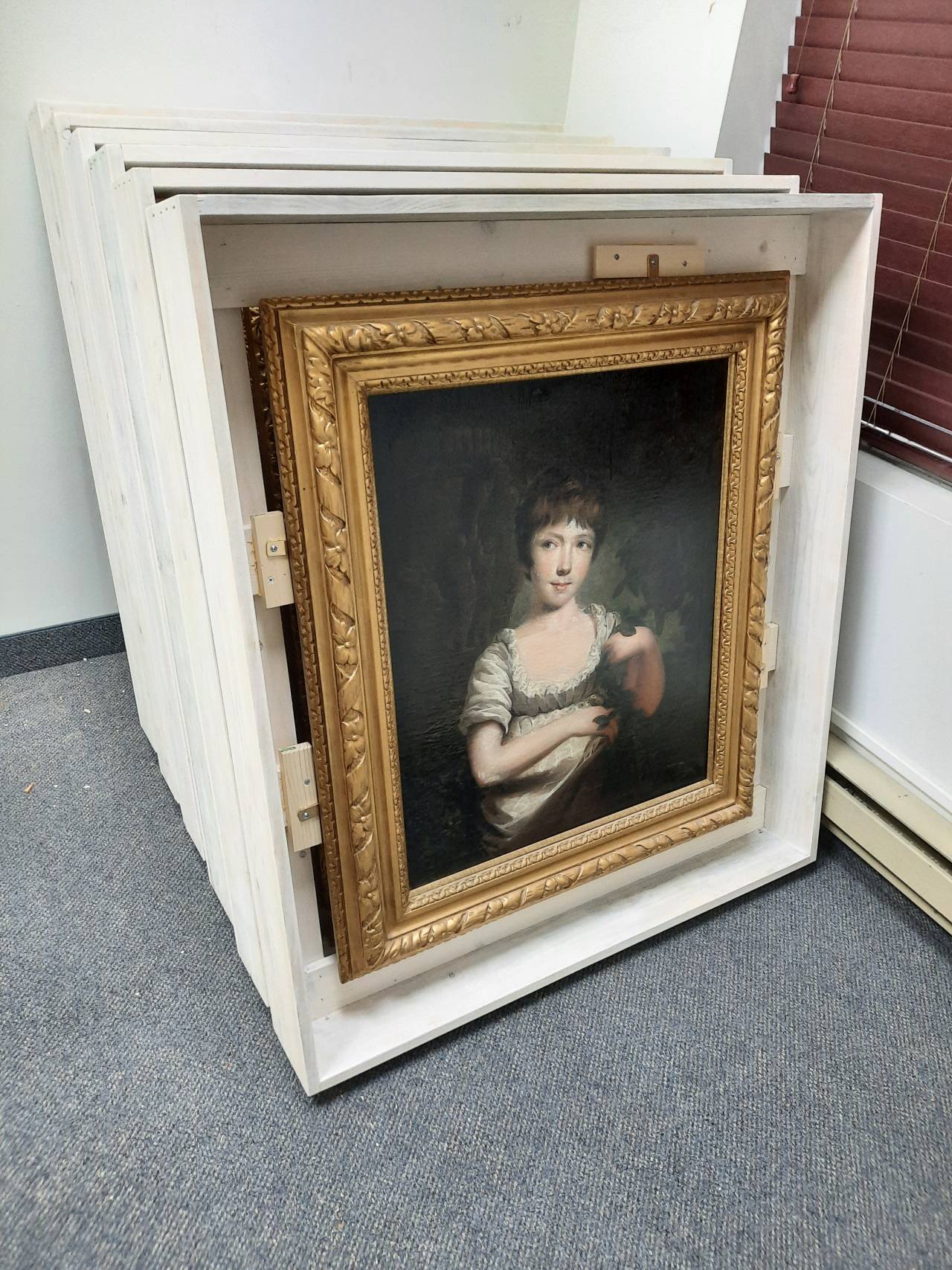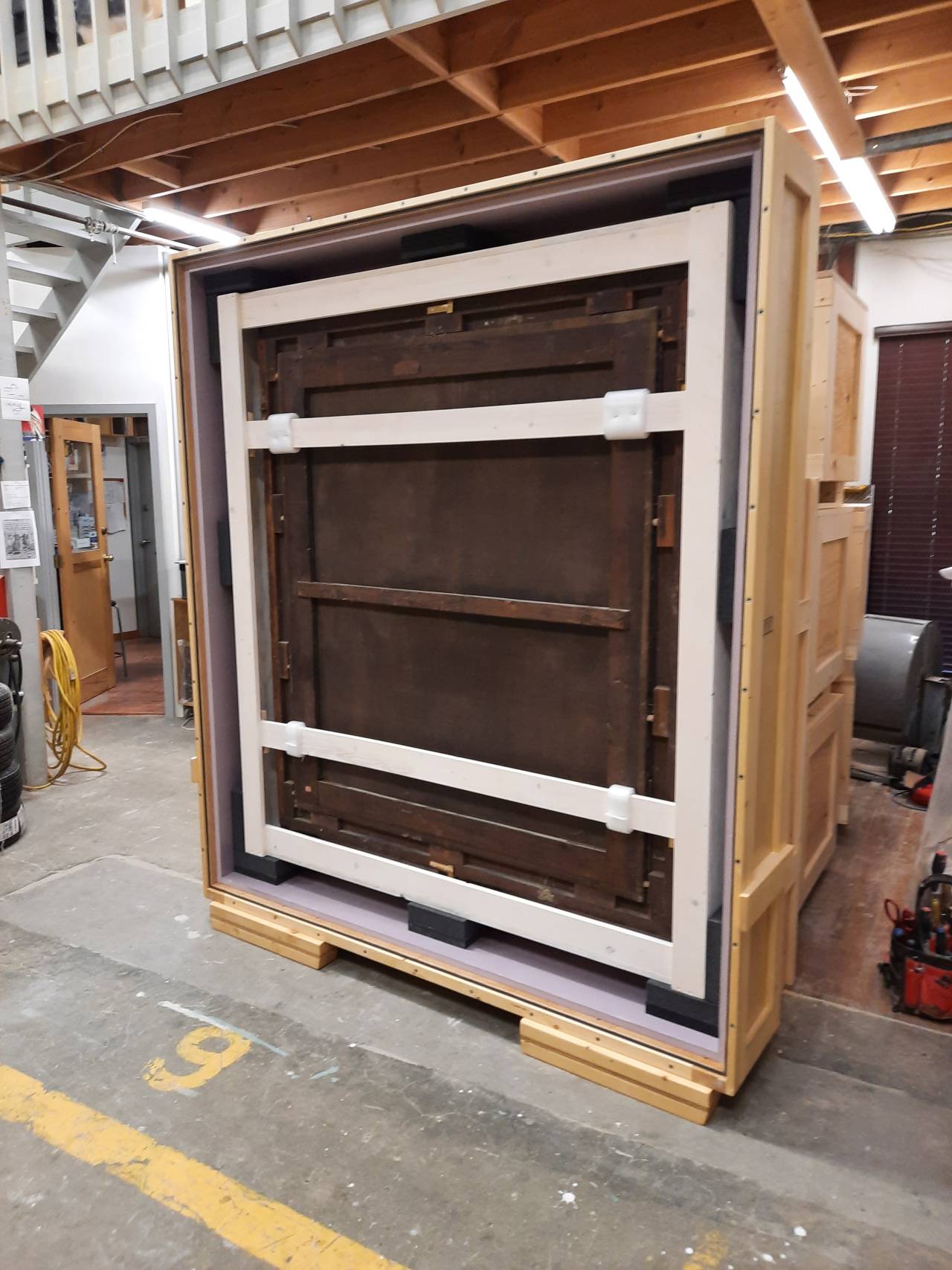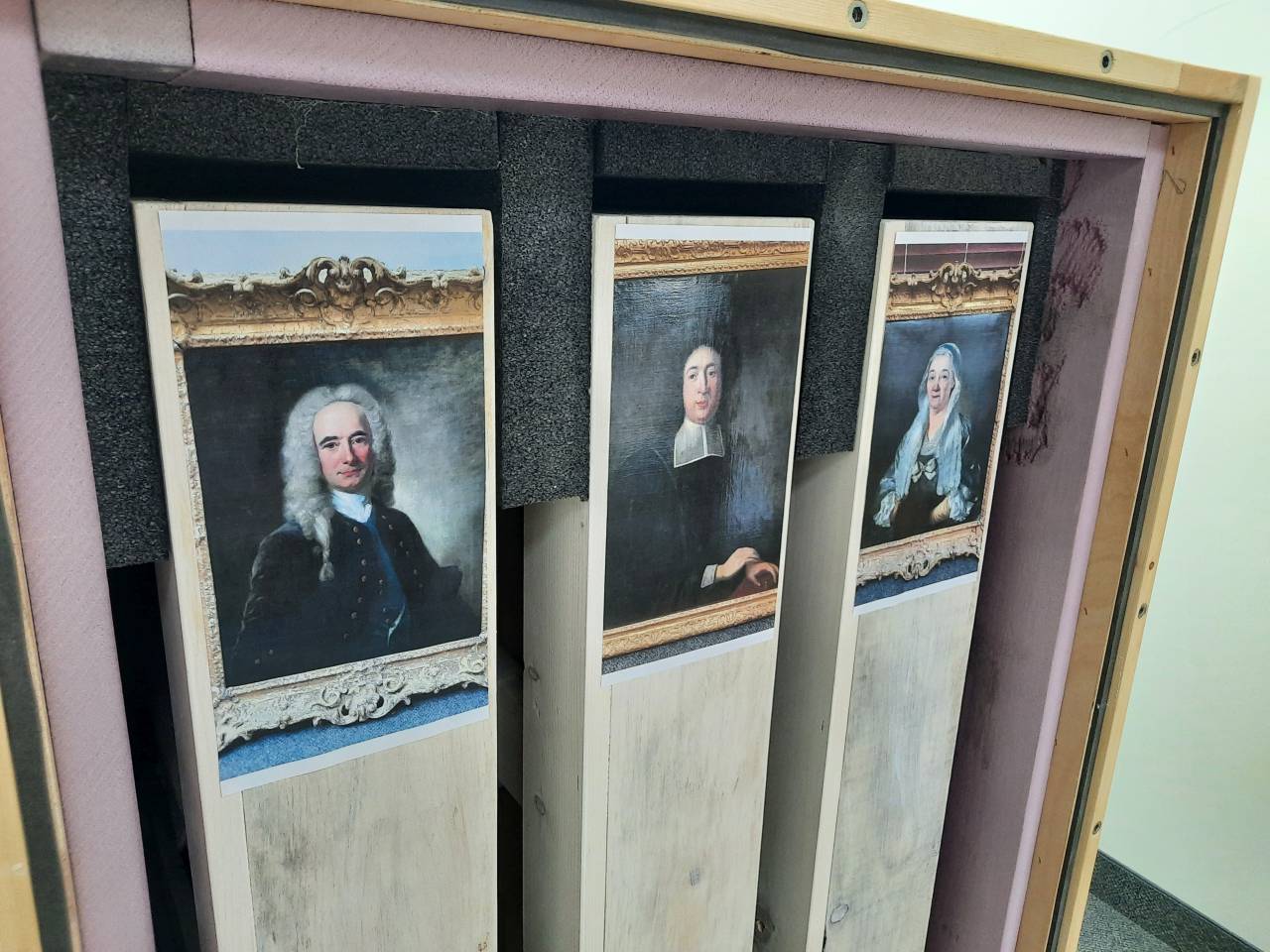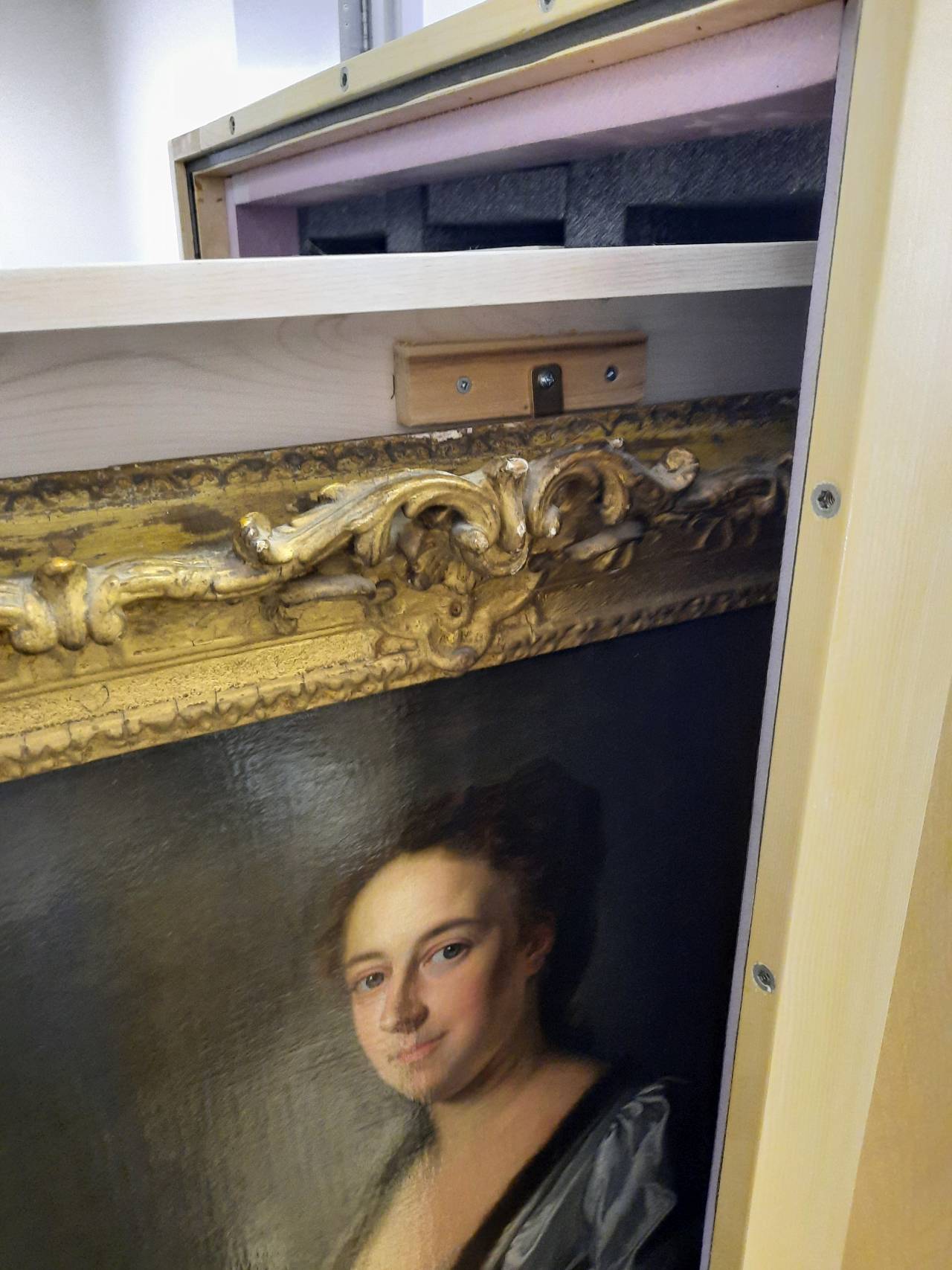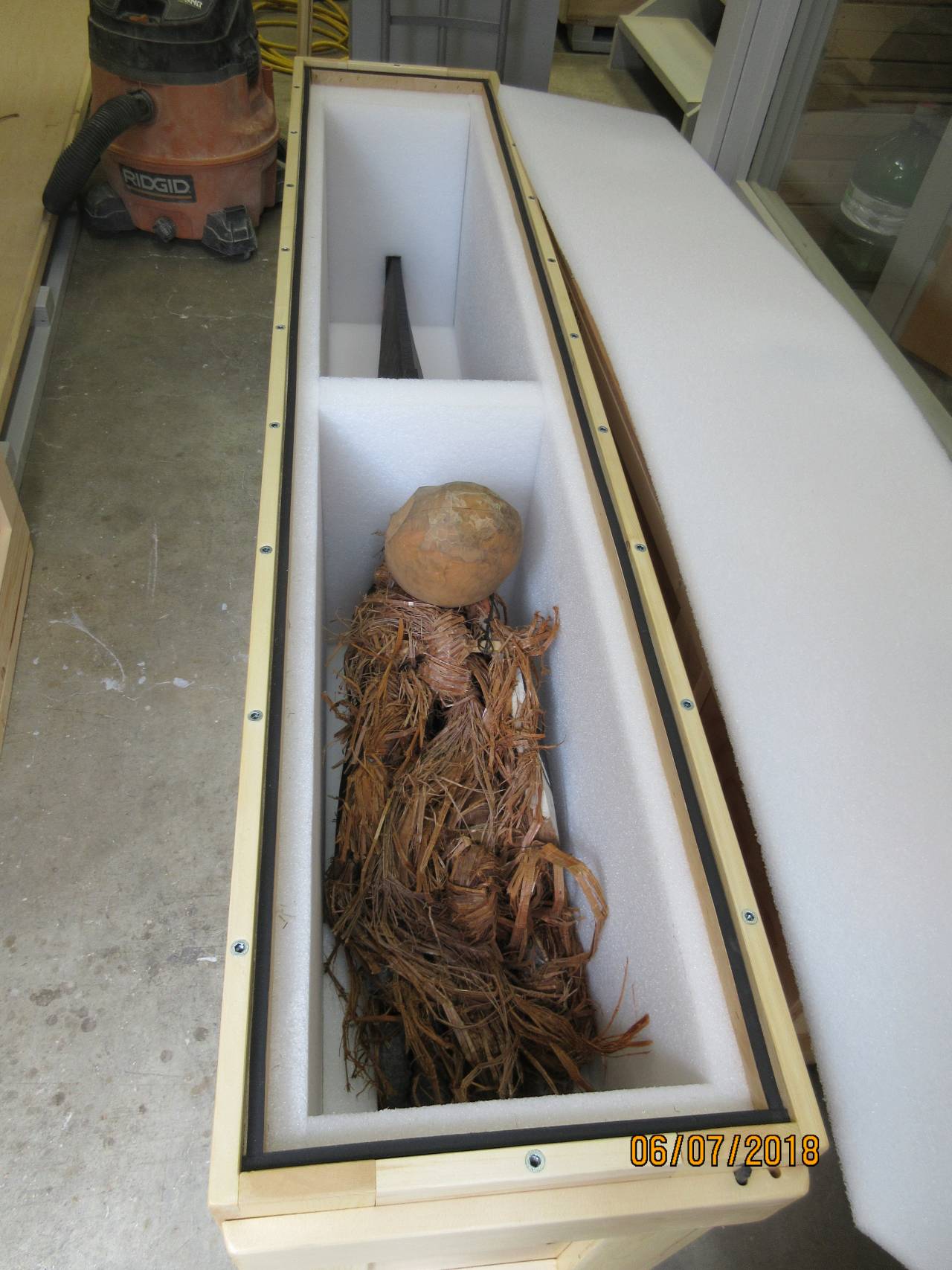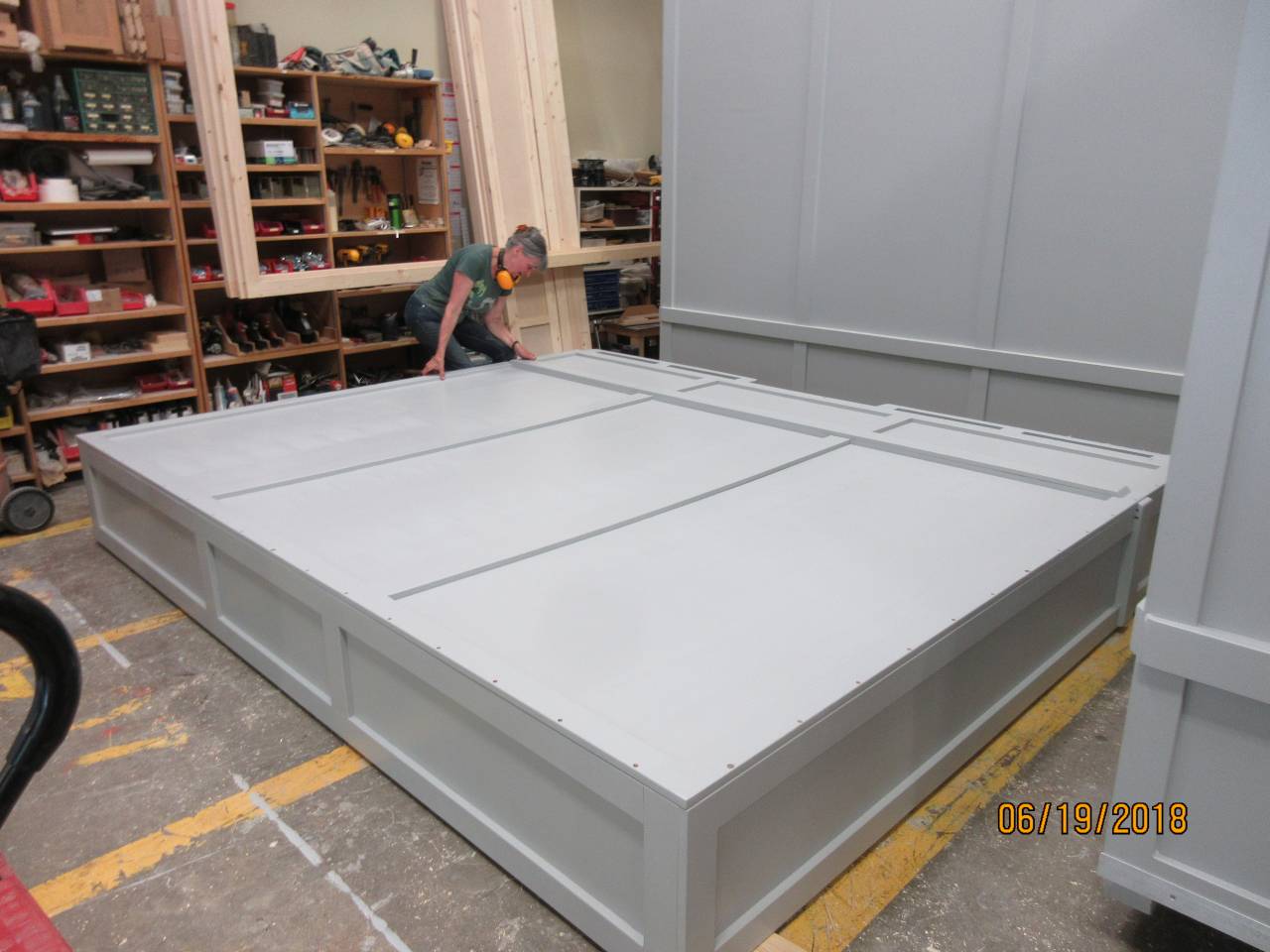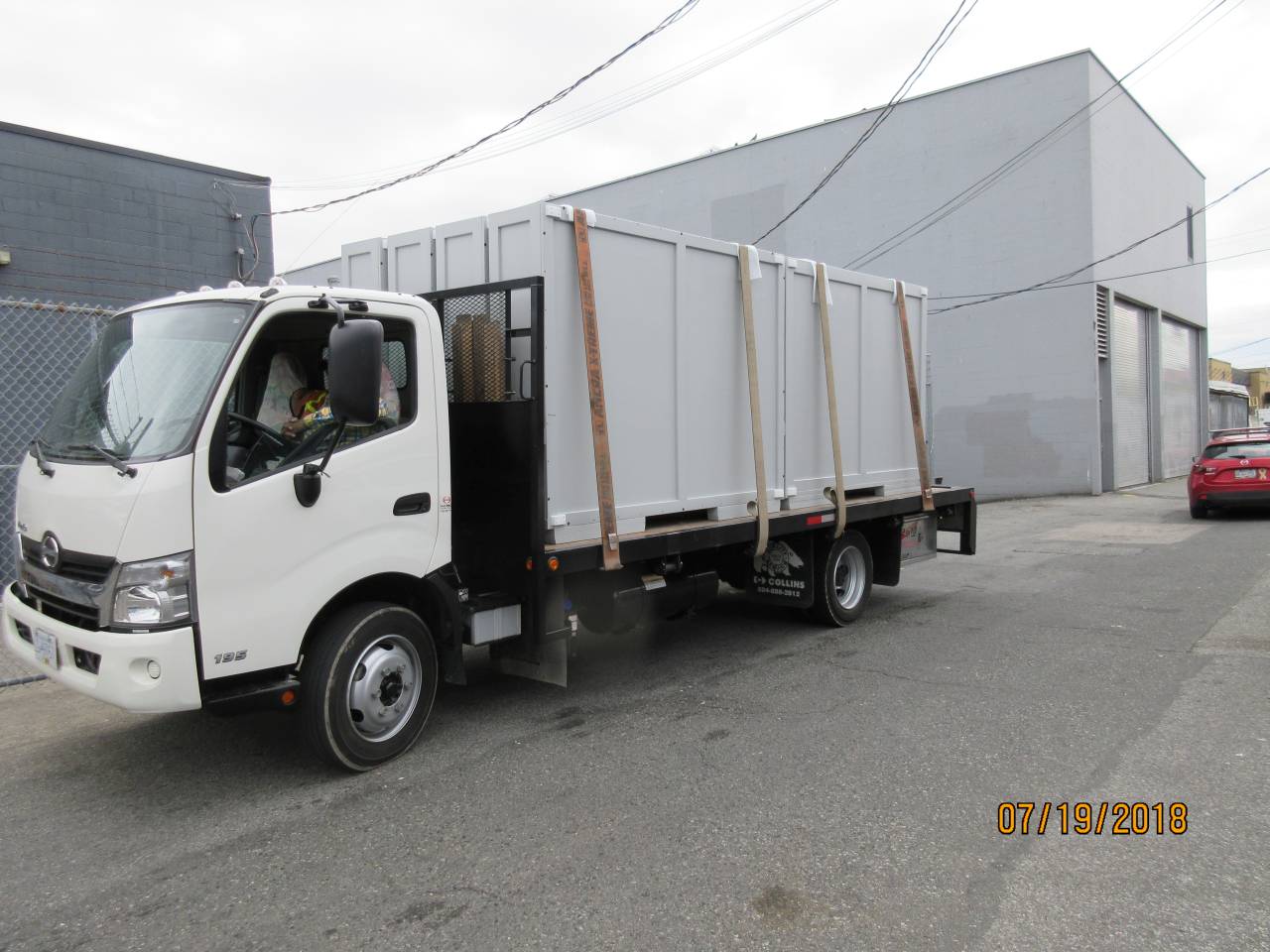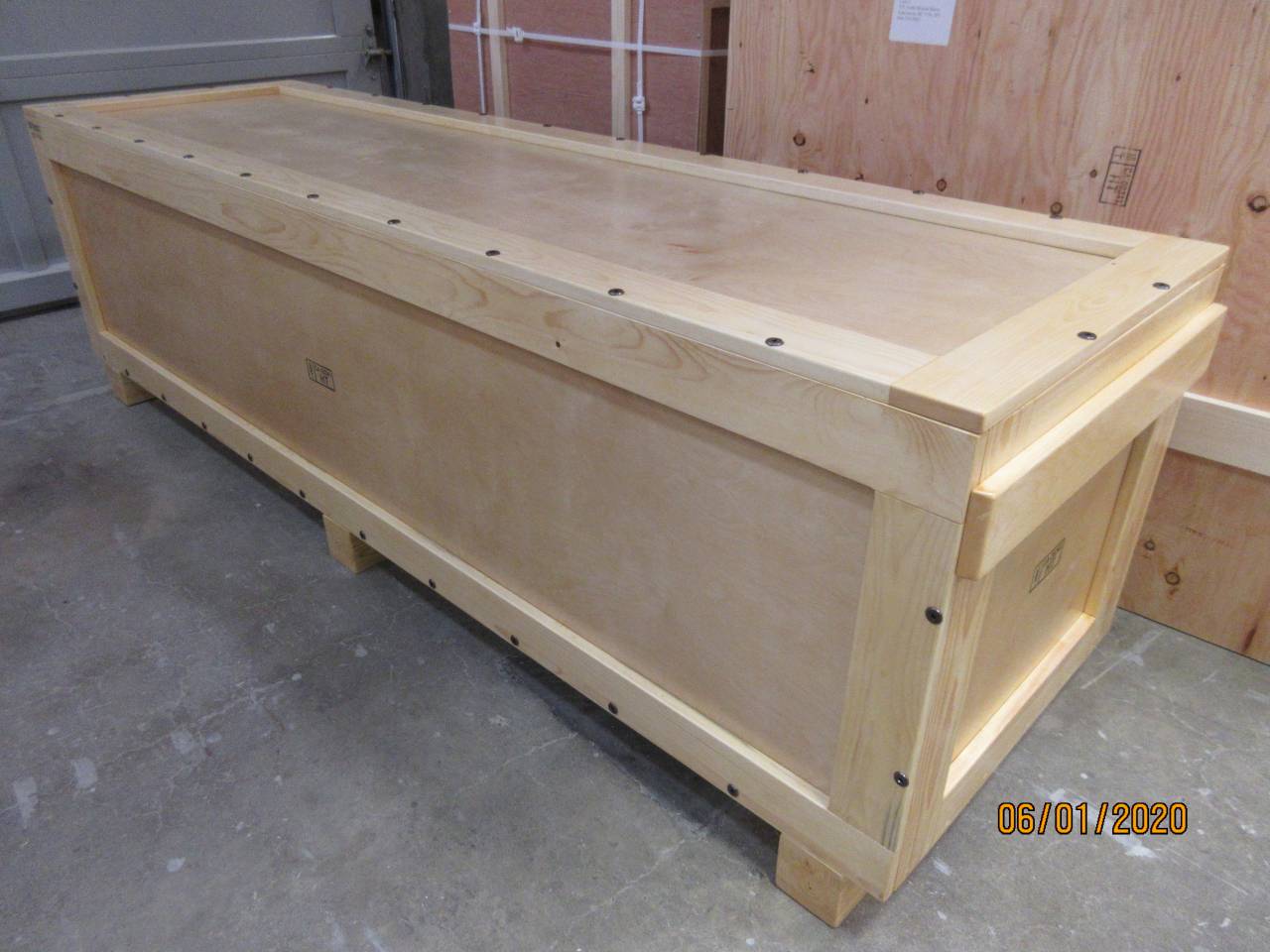 Our signature product line.
Tailored to what you want to protect most.
Vevex museum quality crates are the top of the line. Not only are they built to handle one-of-a-kind contents that could be worth a great deal of money, but they look great.
Each crate is sanded and varnished on the exterior. They look like high-end furniture and in consequence are handled with great care and attention. Each crate is built for a specific item, and when that item is not on display it typically lives in its crate. Lids are bolted. Crates are equipped with tools to open the bolts. Crates may include a sub-frame into which the art is placed before being packed in the crate.
Museum quality crates can range in size from less than a metre each dimension to so large that only specific freight-only aircraft can handle them. A wide variety of lining materials are available. Museum quality crates are expensive, but well worth the security they provide. Unlike Economy Line and Industrial Line crates, Museum Quality crates use 12mm birch plywood.
Premium materials.
Top of the line protection
Finished wood products including sanding and sealing
Premium foam fill including extruded polystyrene
Gasket Seals & Bolt Closure
Wrench kit included for rapid bolt removal. Important for border crossing checks

Rod at Vevex is my go to crate builder. His crates are perfection and the interiors are like jewelry boxes. Not only that, but his easy going yet 'on it' personality combined with great pricing are all an added bonus!
Carla Tak – Painter

Artcraft Display Graphics have used the services of Vevex for shipping crates and packaging for over 8 years. The service is phenomenal and product is always available on time. Their quoting details are amazing and make any shippers job quicker and easier and prices are amazingly competitive.
Guy Johnson – Artcraft Display Graphics

Being a moving company we do utilize these custom built crates for delicate artwork, chandeliers as well as anything glass, marble, and granite. These crates are always custom built to spec and of high quality. Vevex's service is always prompt and courteous.
Quinn Johnson, Ferguson Moving

As an artist, I rely on Vevex to provide me with high-quality wooden crates for all of my international sales. They consistently deliver their products in a timely manner, and I have always been satisfied with their service. I must also mention that Rod Russell, with whom I have had the pleasure of dealing, is a wonderful person. In light of my positive experiences, I highly recommend Vevex for all of your crating needs.
Daniil Alikov – Artist

Vevex has been our go-to supplier of crates for the past decade. Over that time, Vevex has made us hundreds of custom crates that have safely transported our delicate lighting products across North America. We really appreciate the quality of their work and their quick turnaround times. Vevex are great people to work with.

Toby Barratt – Partner/Designer, Propellor Studio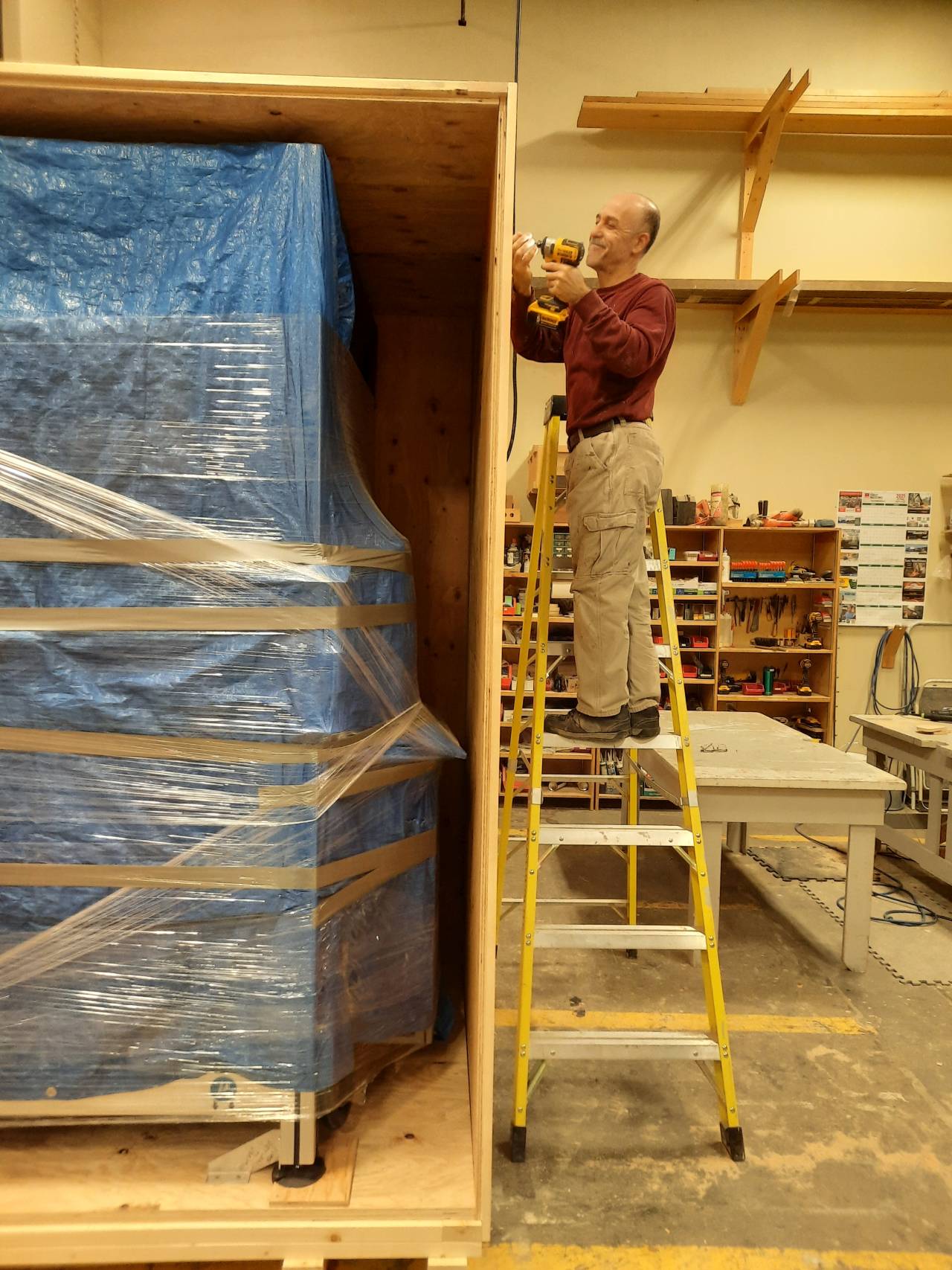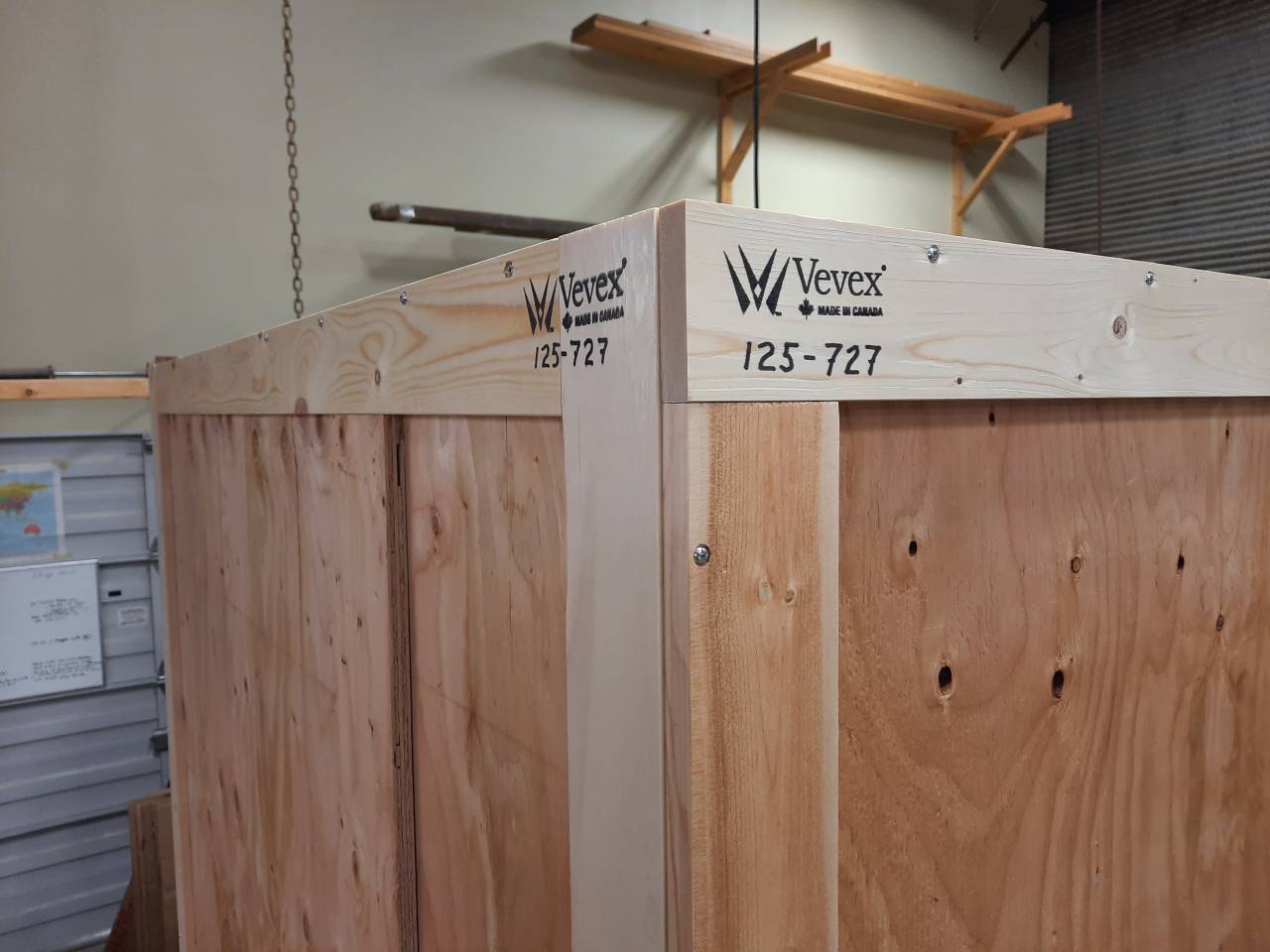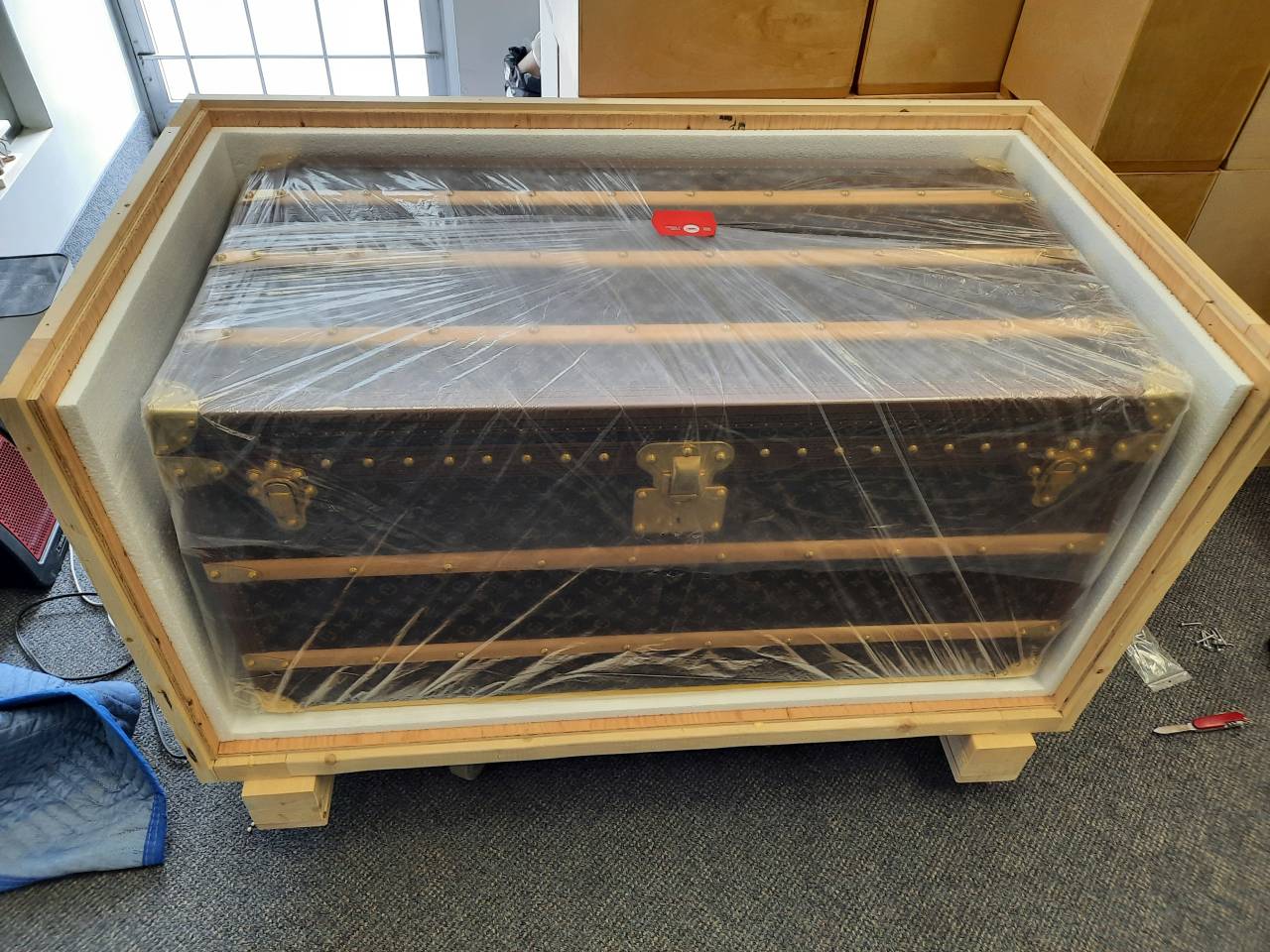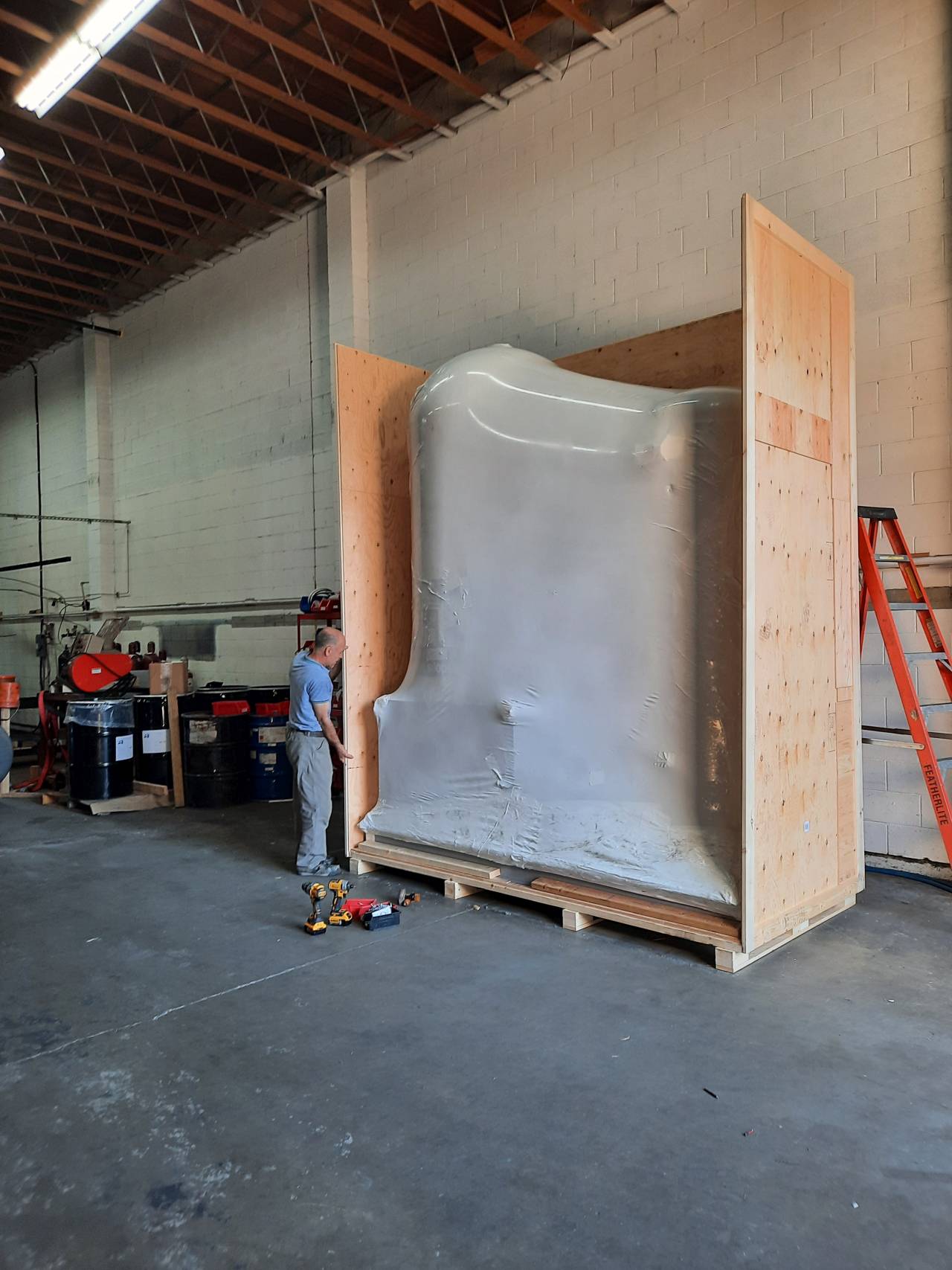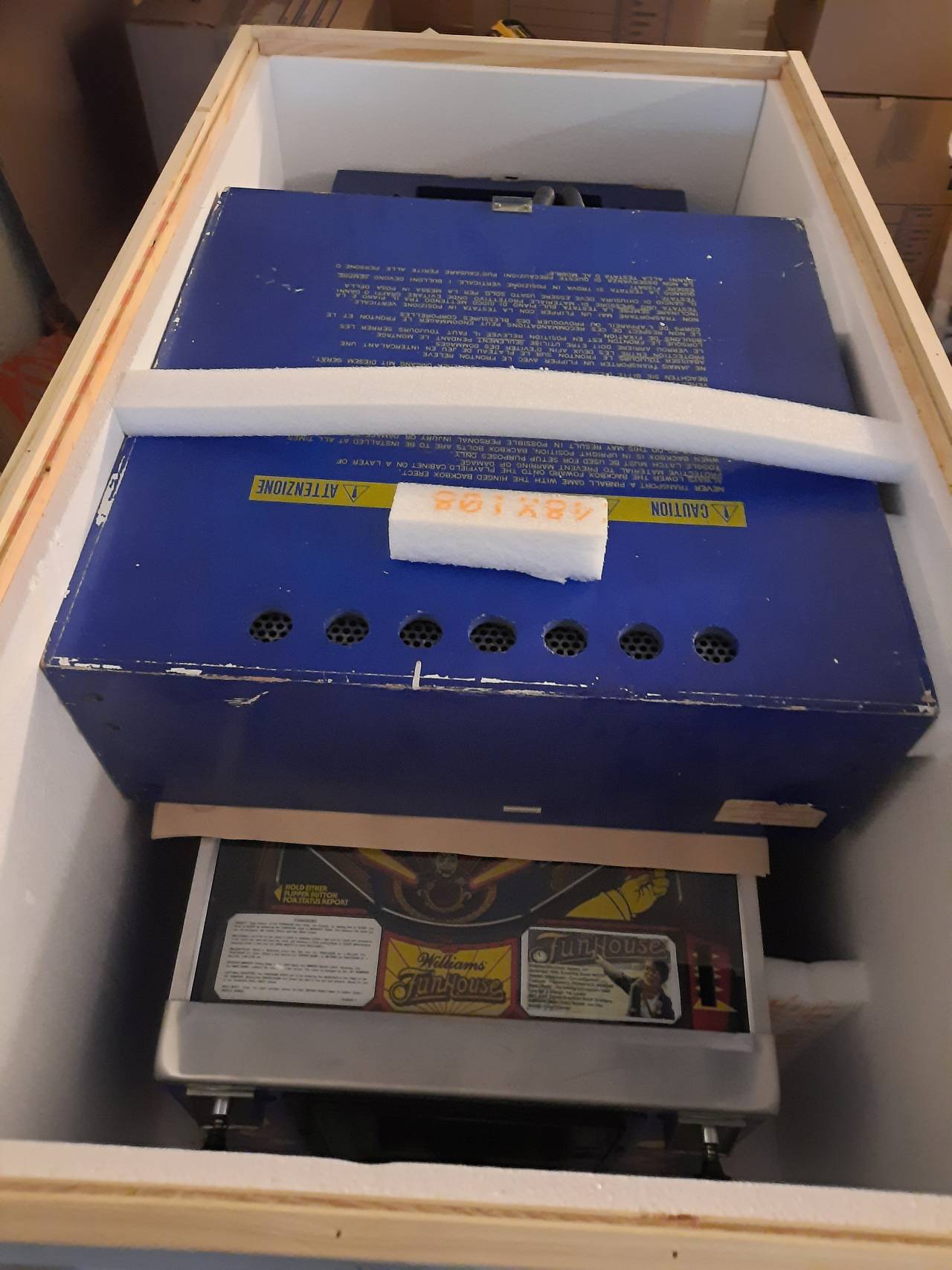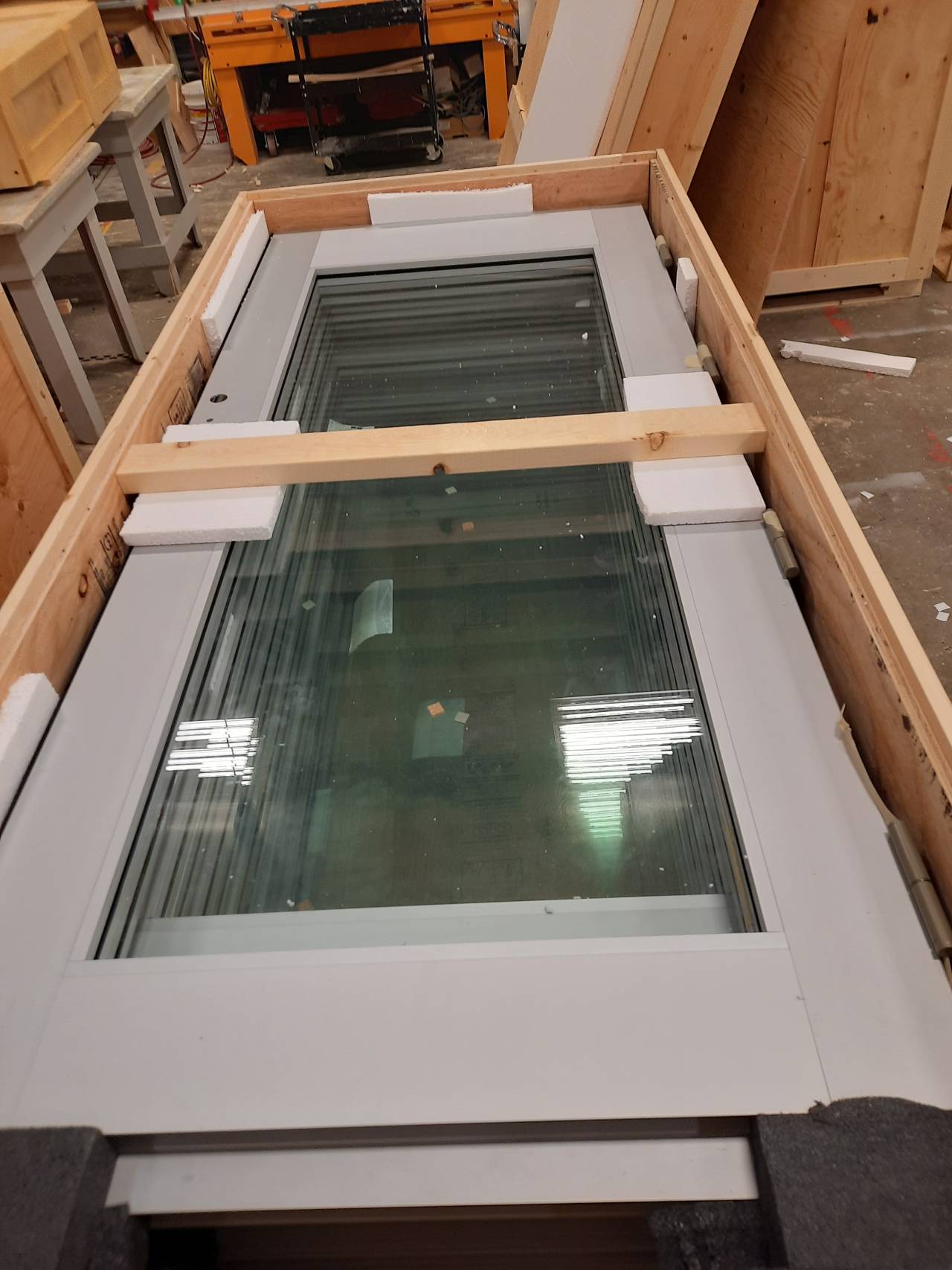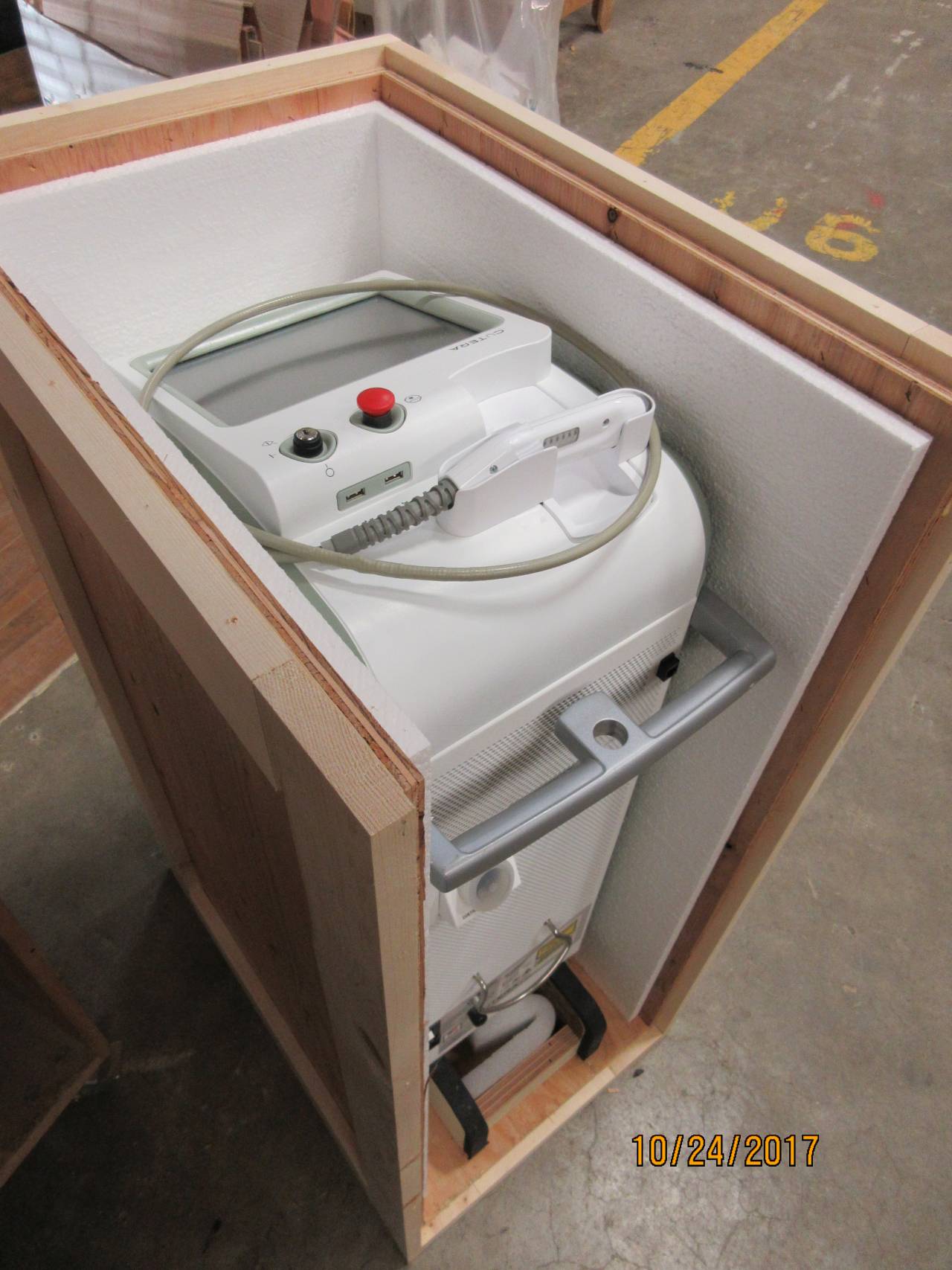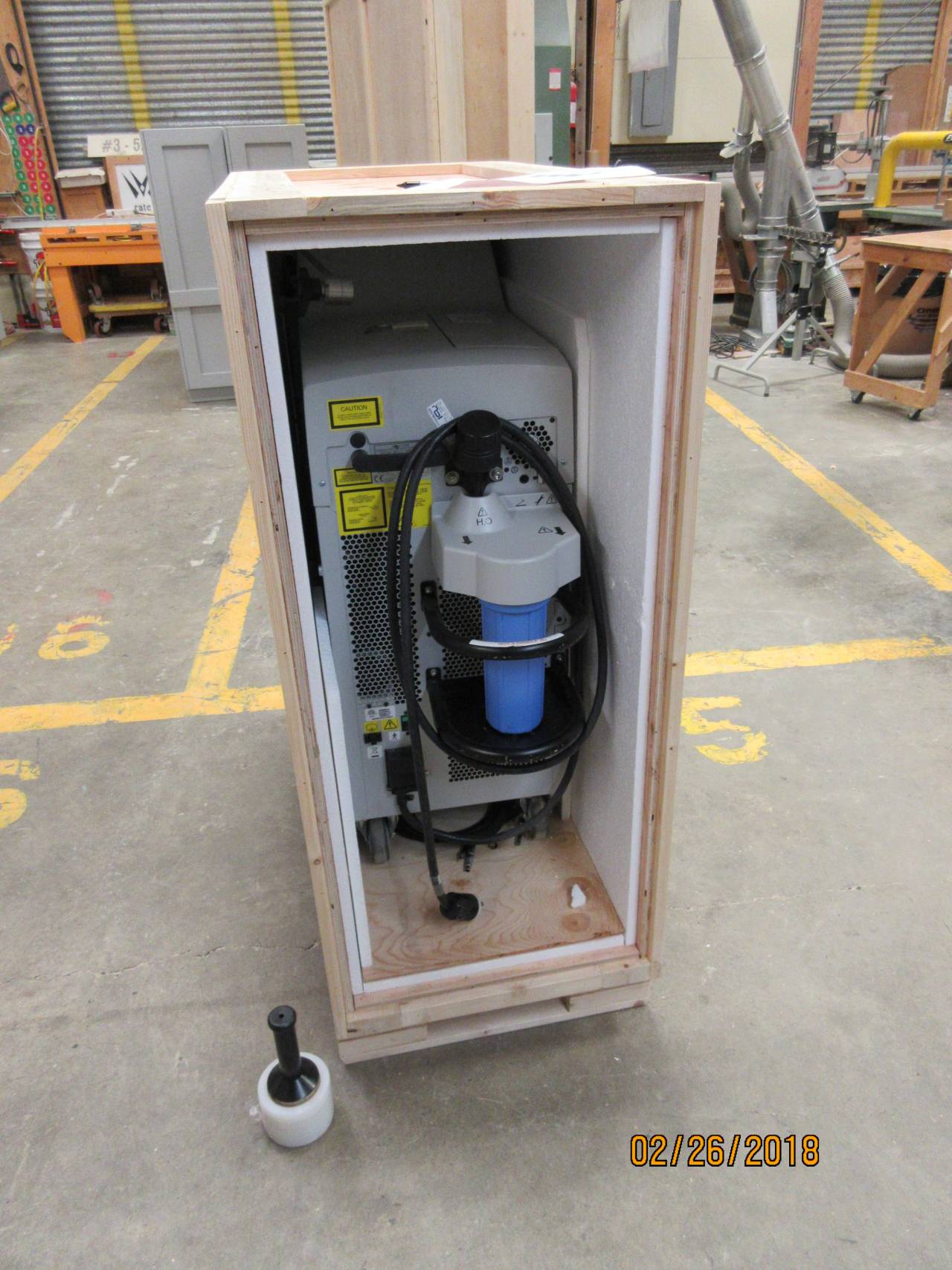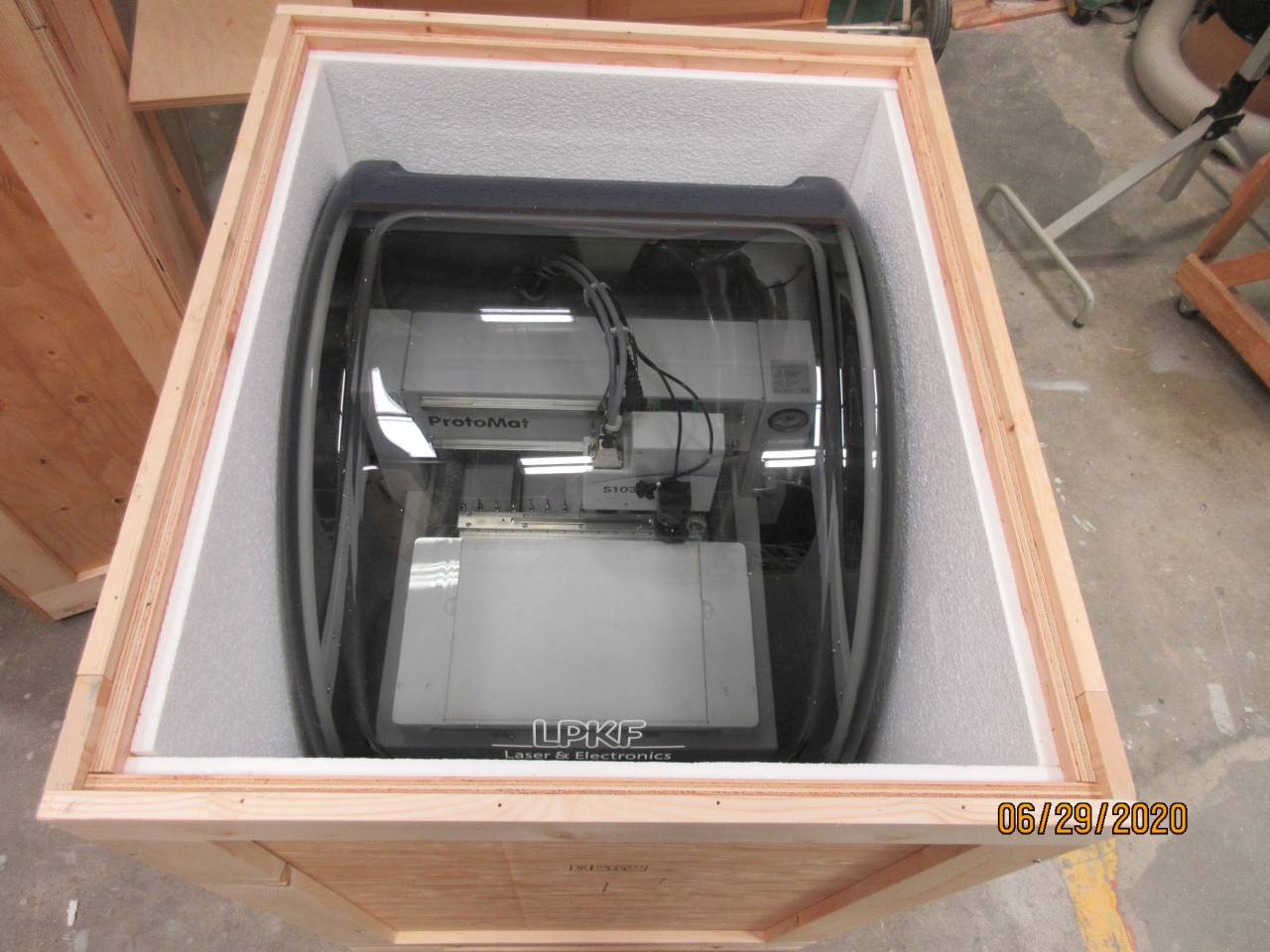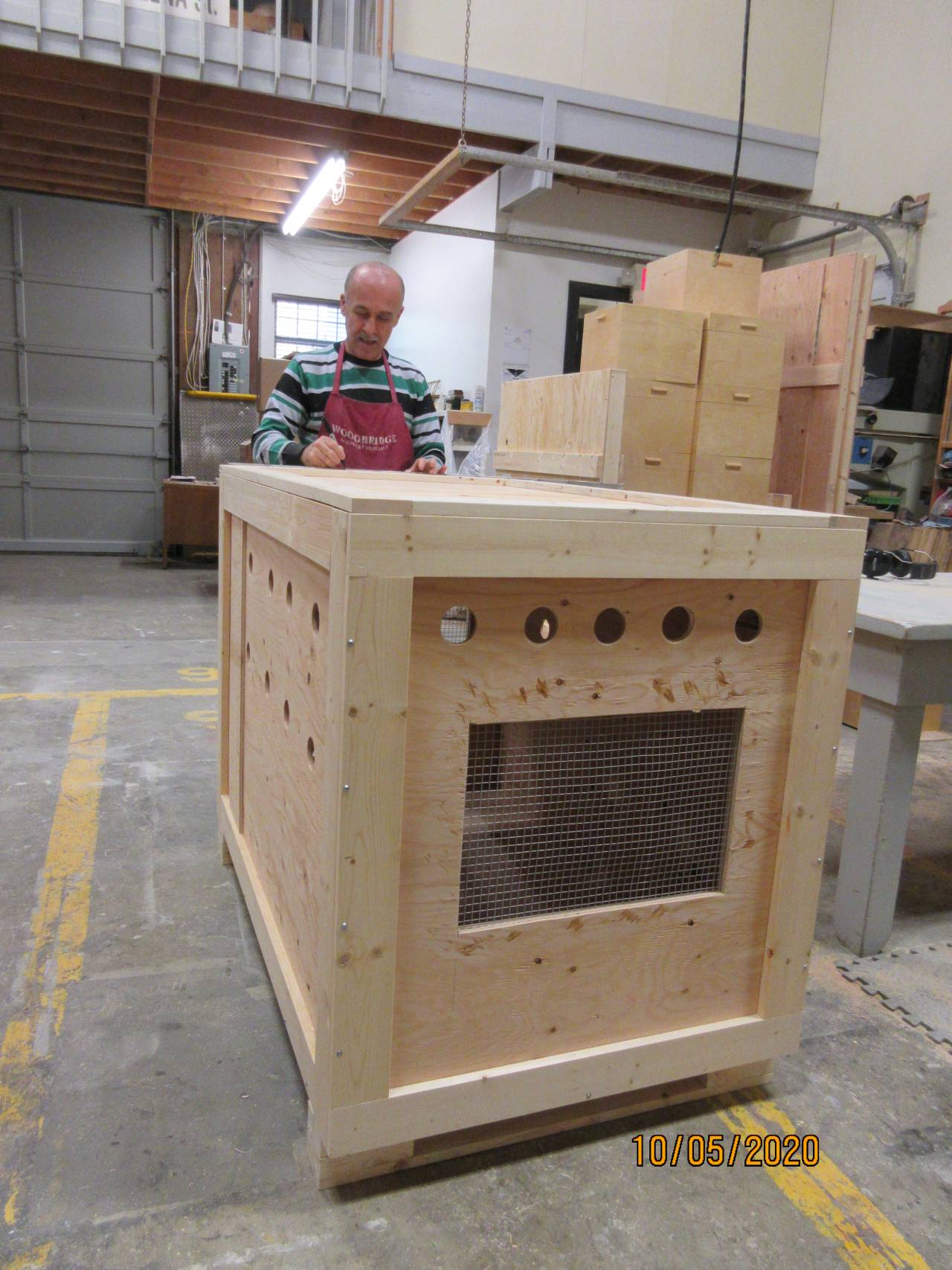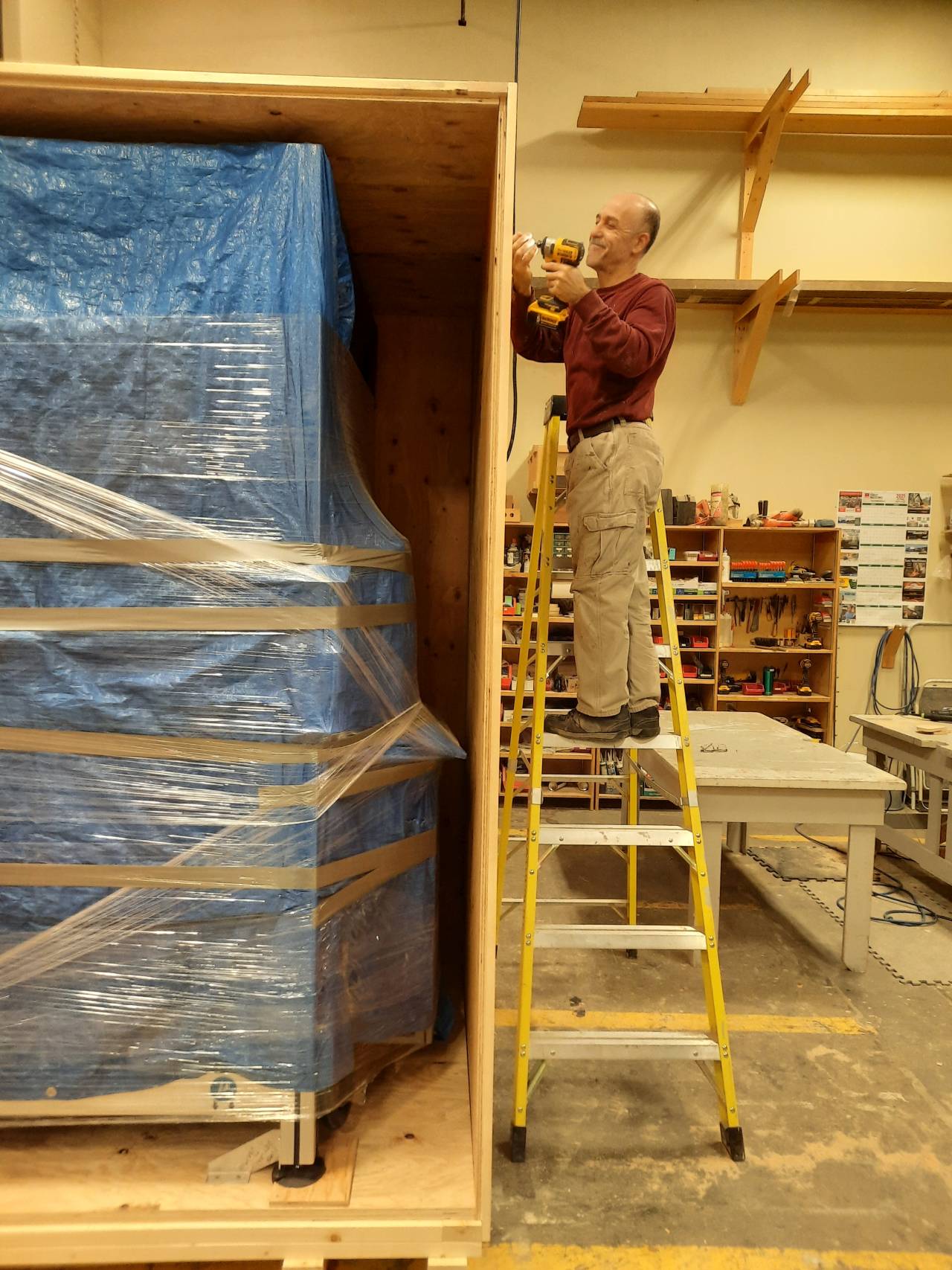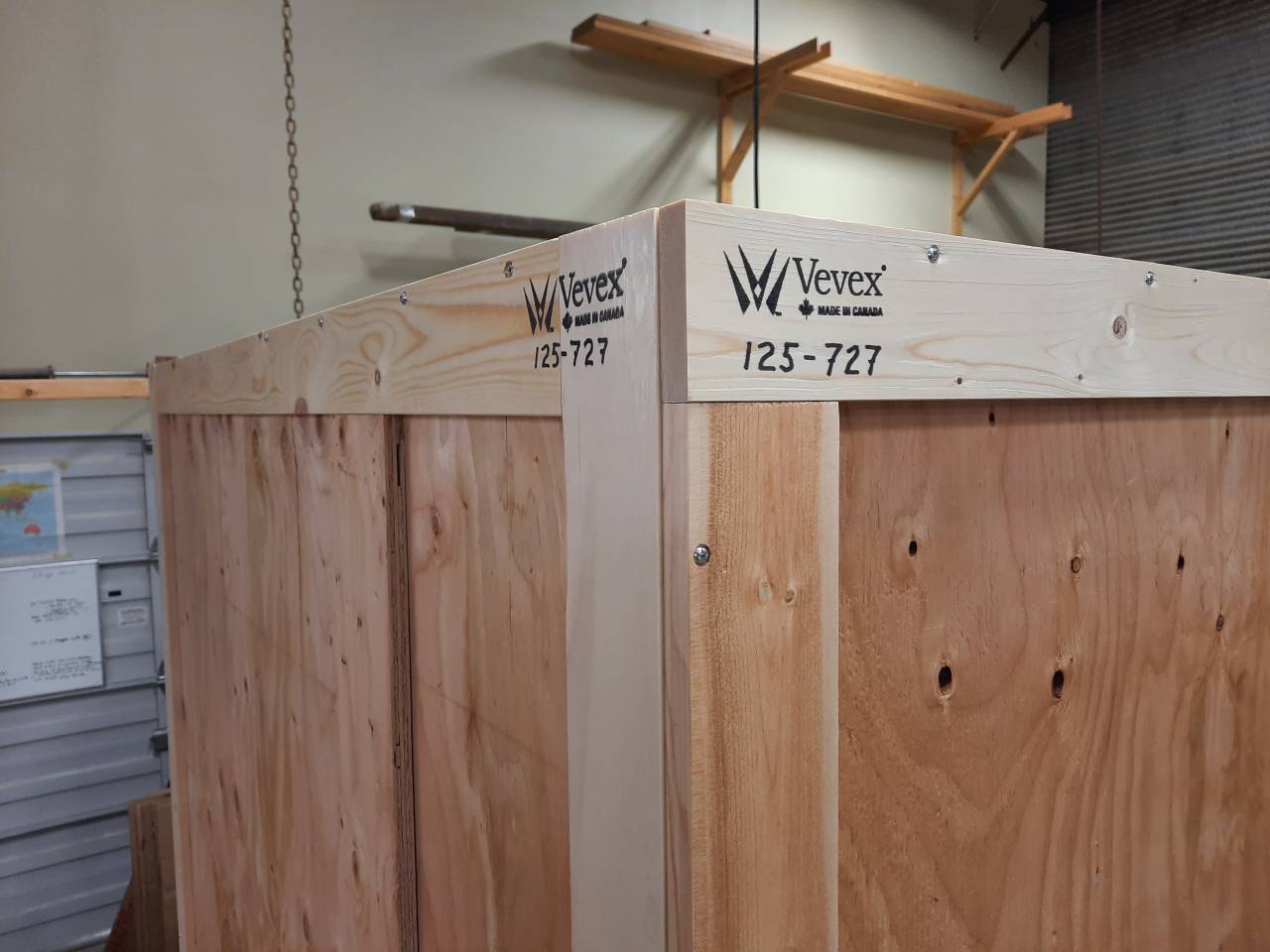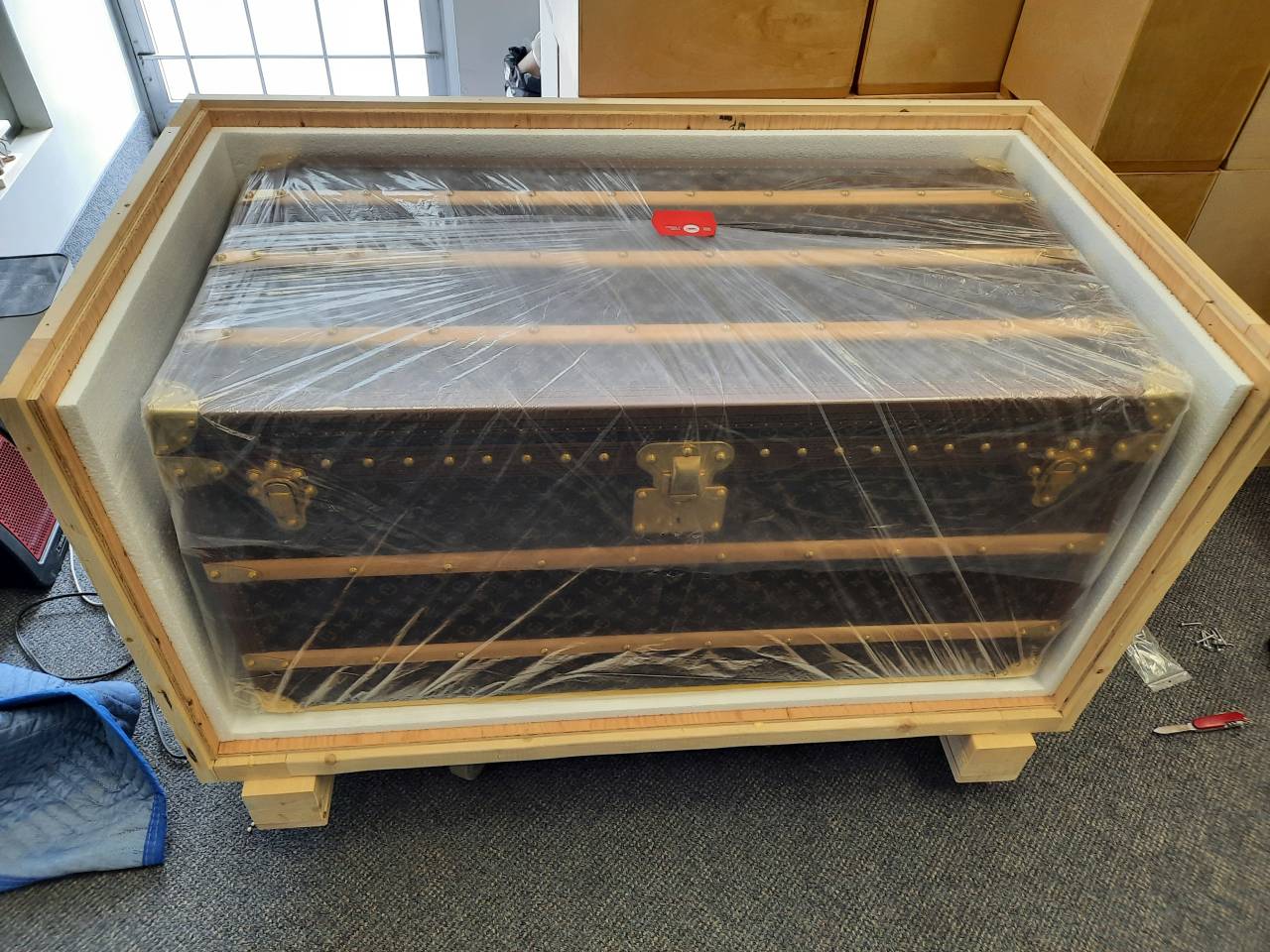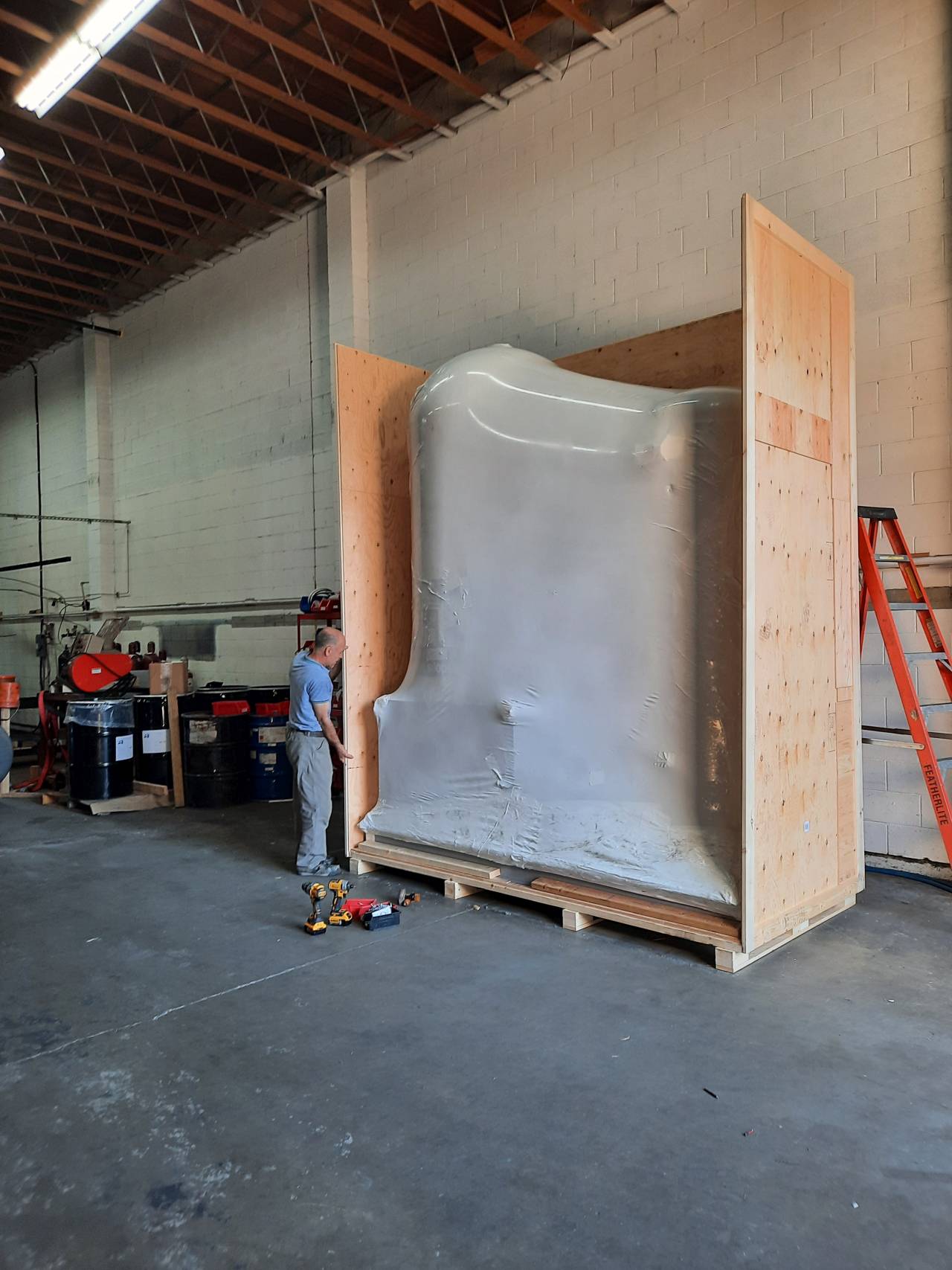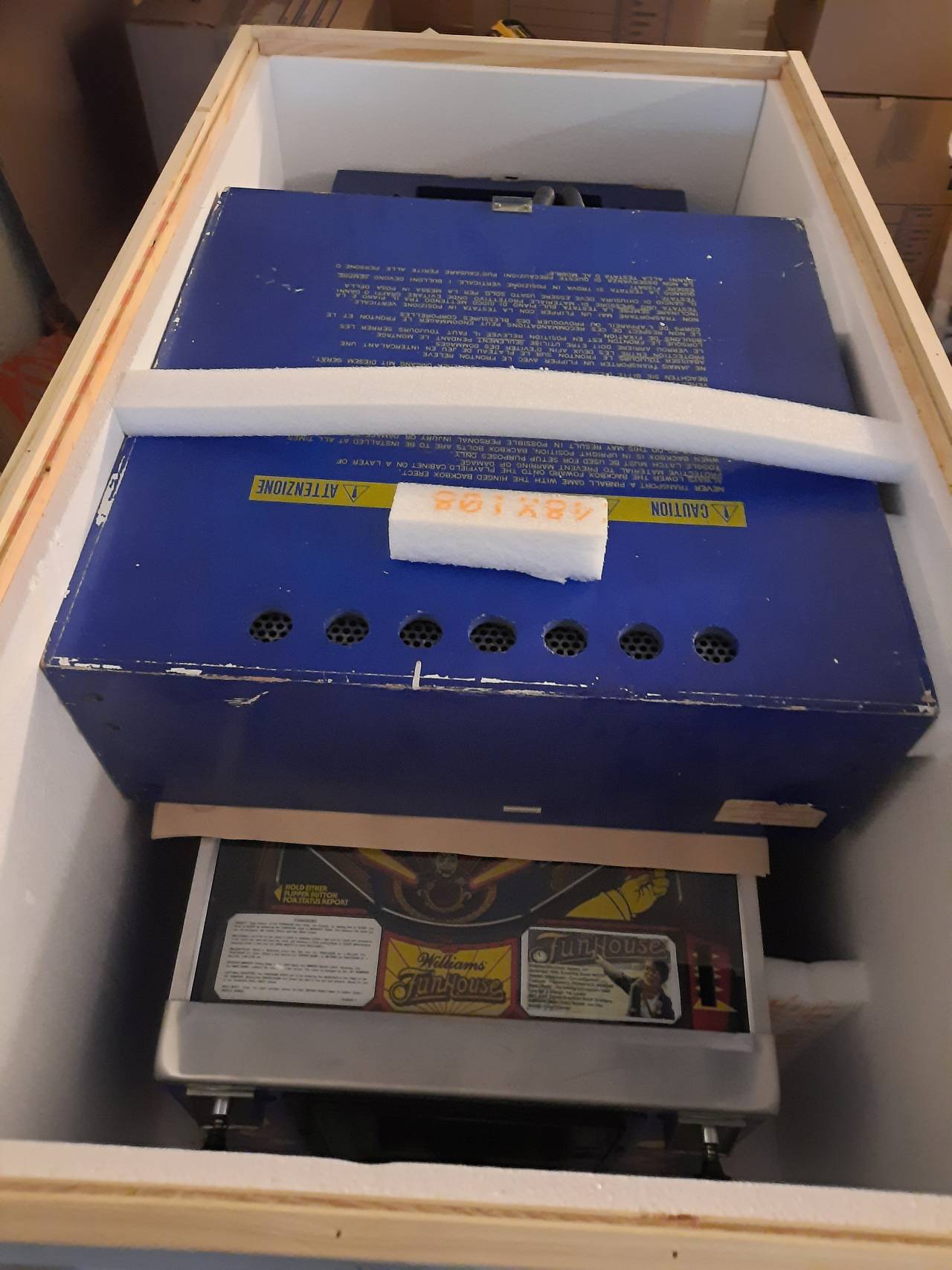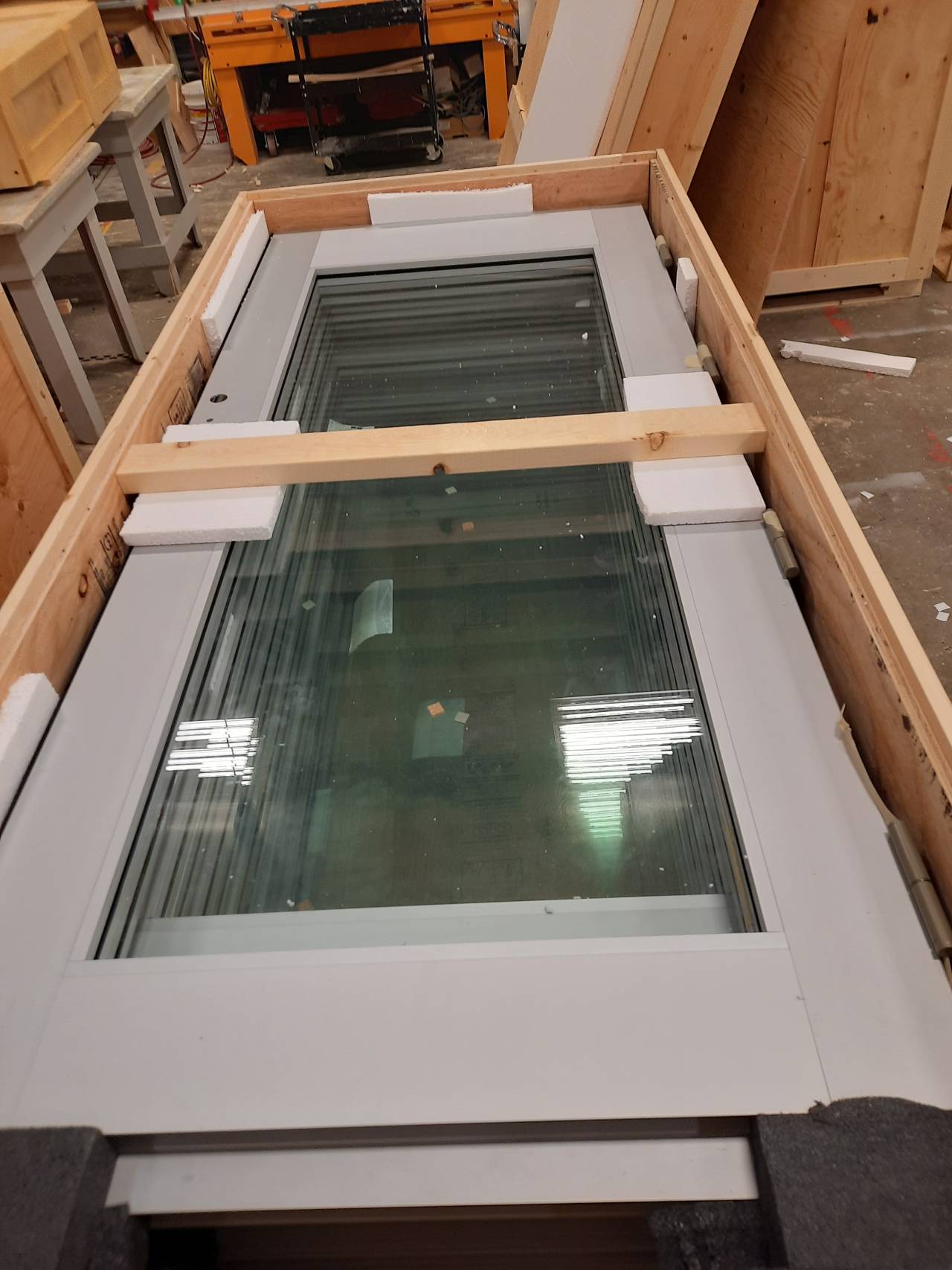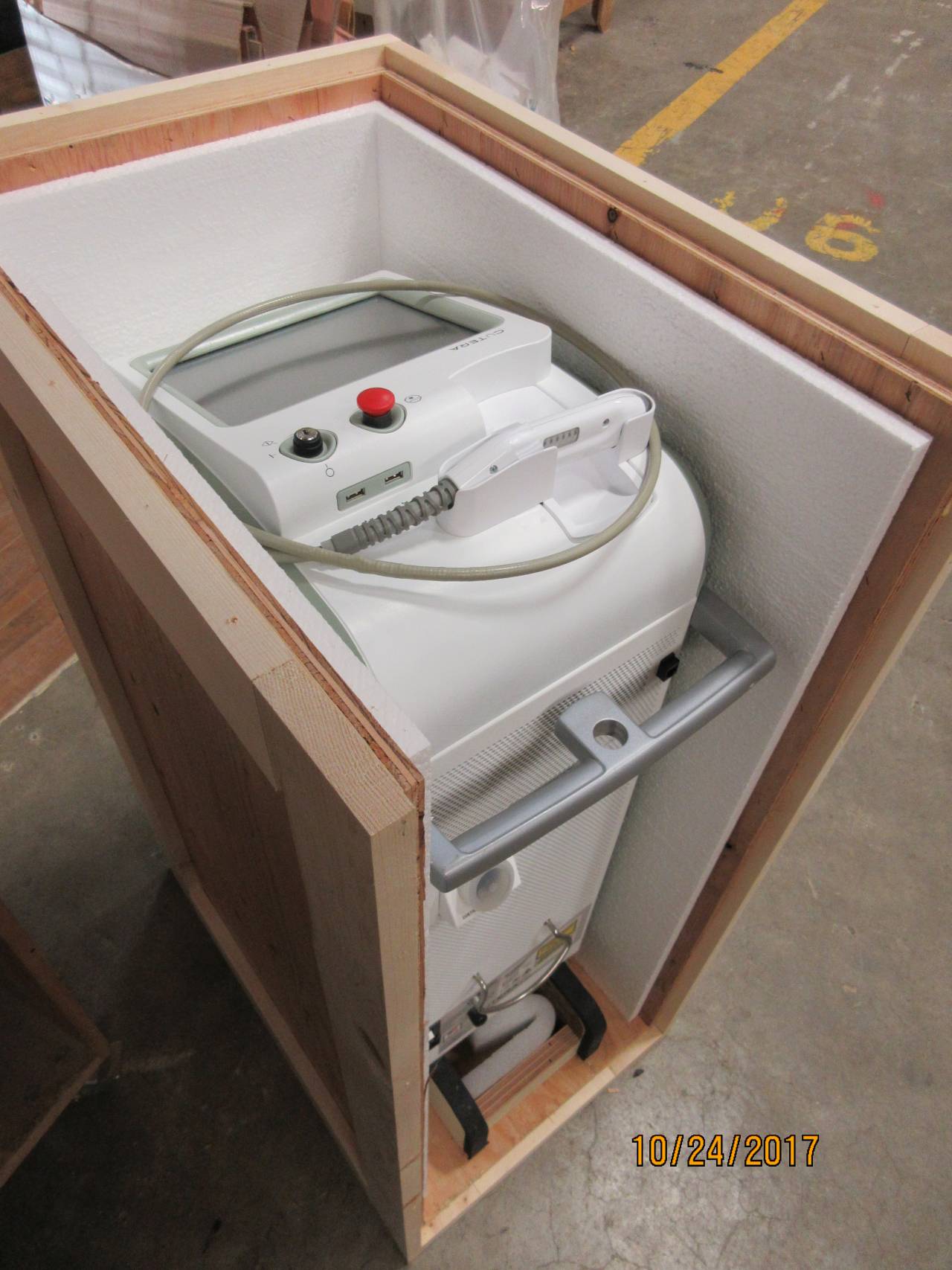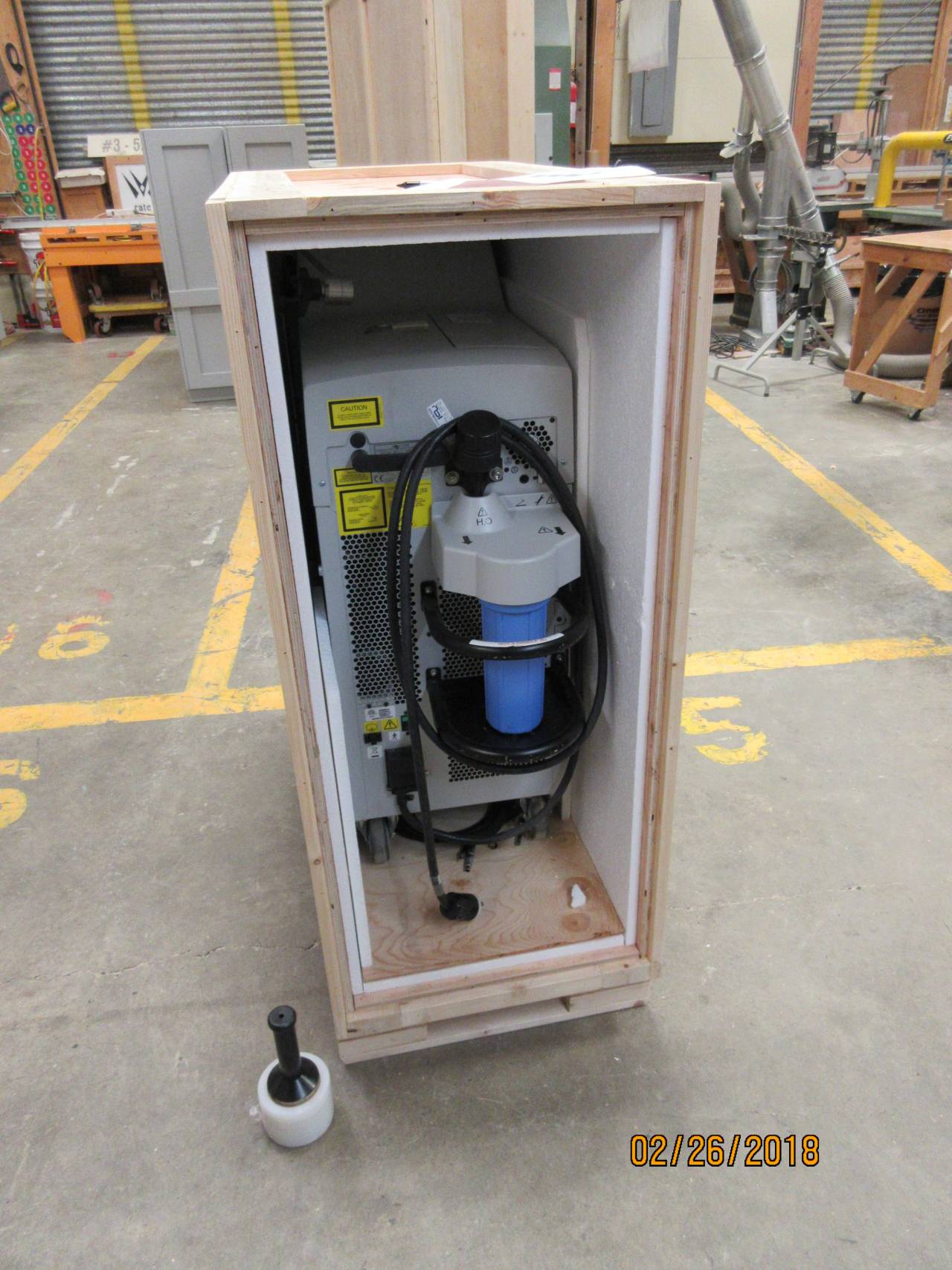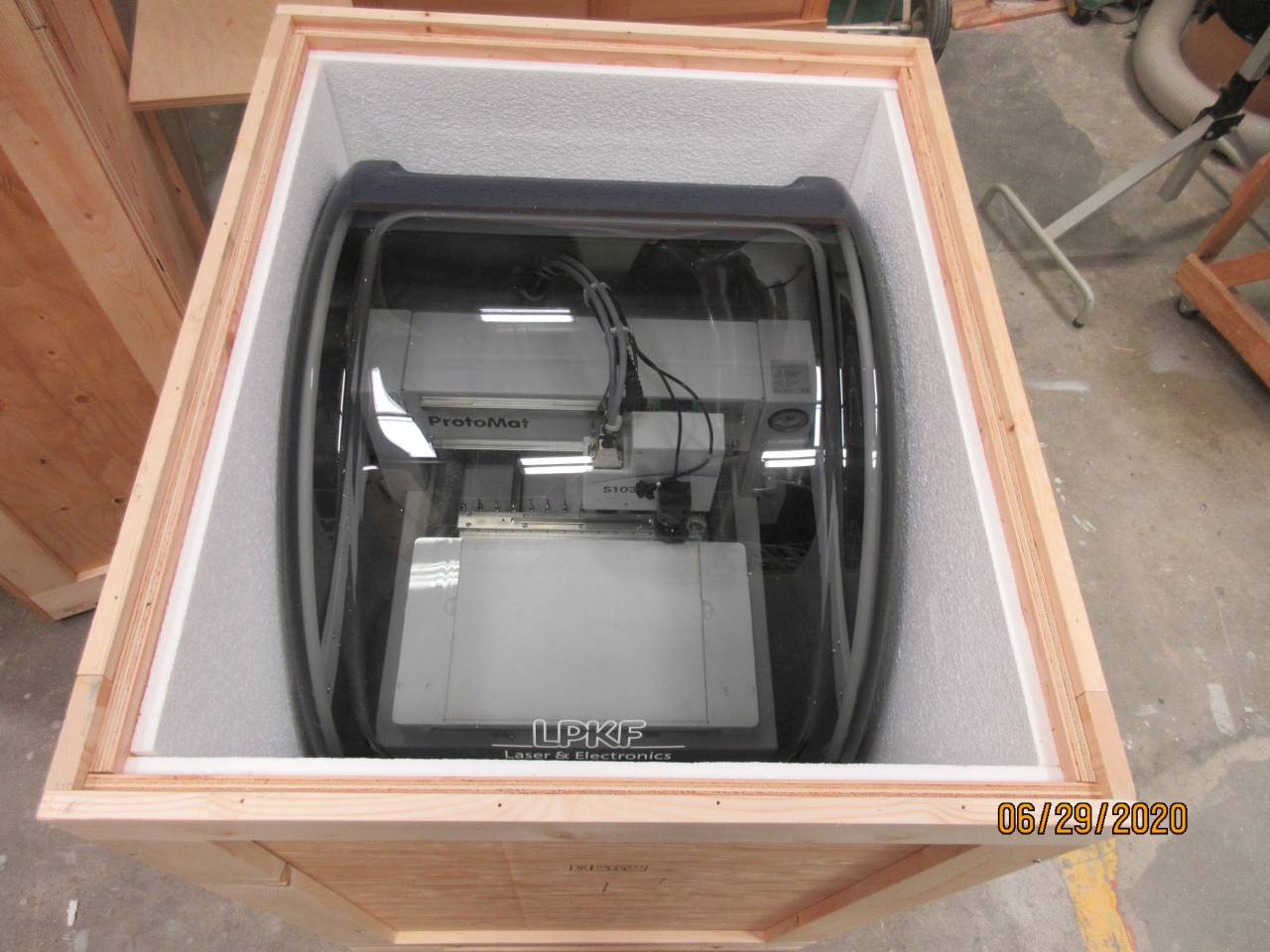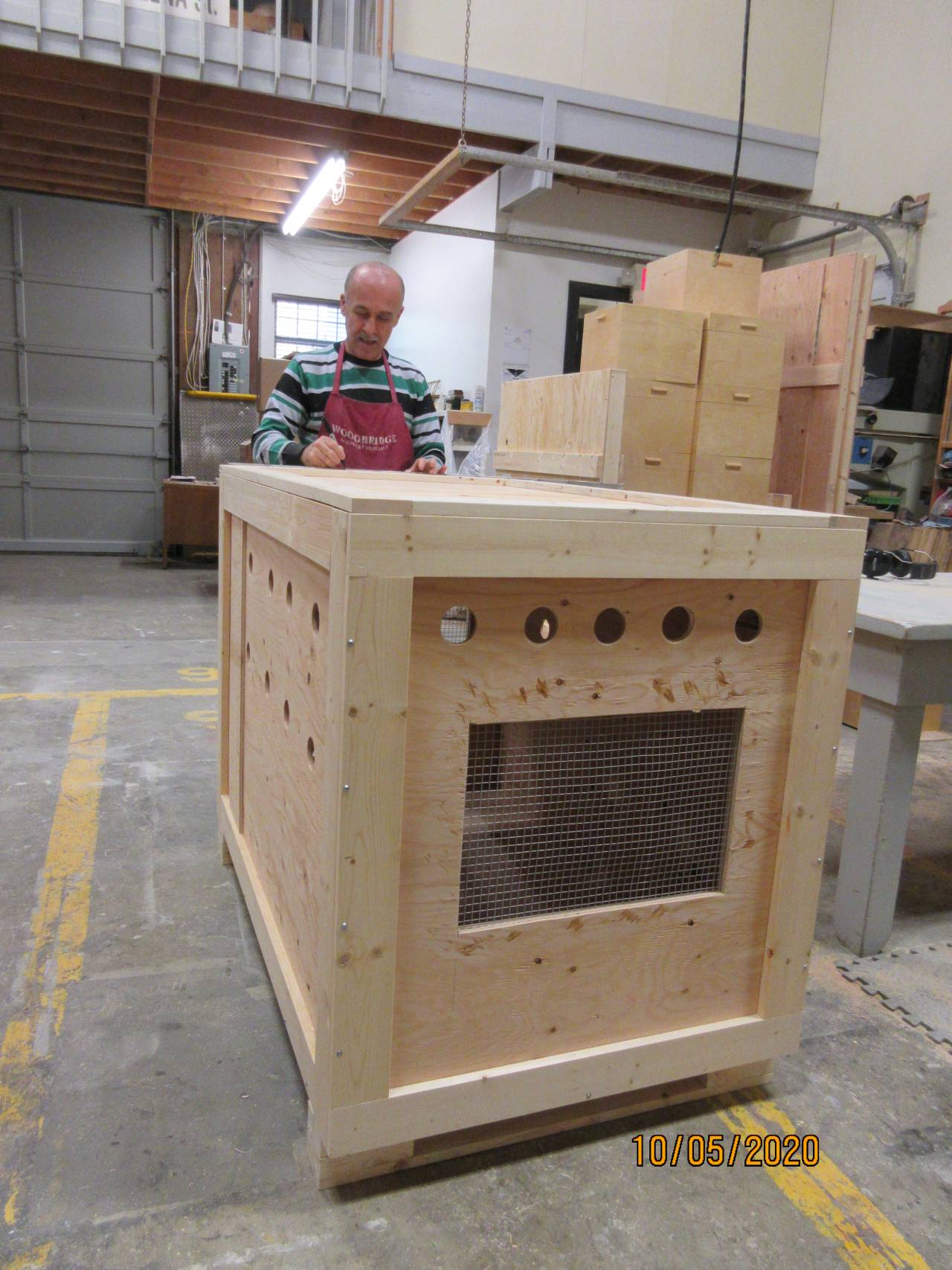 Built to get your cargo there quickly.
Vevex industrial crates can be made up to contain the full range from small, delicate, fragile items, to large, very heavy equipment. The defining feature is that they have more framing, meaning they can be designed so any number of sides can be removed. They can be made up unlined, lined with polystyrene foam of various types, or lined with polyethylene foam of a large variety of densities and thicknesses. Shipping light fixtures? Chemical processing equipment? Industrial machinery? Sculpture? A Vevex industrial crate may be the answer.
Industrial crates can be built with lids having gaskets and bolts. This allows for reuse of the crates many, many times. When equipped with bolted lids, the crate will also carry, mounted on the exterior, a wrench kit allowing for rapid bolt removal, either by hand or using a drill. This is especially important when the crate crosses international borders. If the crate looks easy to open it often gets waved through. Go figure.
Available lined or unlined with polystyrene foam
Available with gaskets & bolt lids for easy reuse
Wrench kit included for rapid bolt removal. Important for border crossing checks
Light Weight –
5.2mm plywood
Medium Weight –
9.5mm plywood (3/8″)
Heavy Weight –
15.5mm plywood (5/8″)

At Product Care Recycling, we are a passionate group of environmentally minded solutions providers who want to help good people change the world for the better. We do that by making sure that your spent, unwanted, or broken lights end up in the recycling stream and not in the trash. Vevex has been a service partner providing us with reusable collection boxes for Fluorescent tube recycling since 2016.
Lisa Armstrong – Service & Logistics Supervisor, Product Care Recycling

I have be dealing with Rod of Vevex for the last 20 years, the quality of the work has been excellent, the crates always fitted perfectly to our specification and the deliveries have been on schedule.
Ursula Marti – Superior Models

We make specialty interior doors at our shop in Vancouver and have used Vevex crates to ship them around the continent and overseas. Working with Vevex we know to expect fair prices, great service, and top-notch crates!
James Higgins, Co-founder – VanAir Design

The Museum of Anthropology at UBC has been using Vevex crates for over a decade to safely and securely house objects from our collections to be transported to museums and galleries around the world. Rod builds crates customized to our museum standard specifications, and we are always impressed by the quality and service we receive. Vevex is our go-to crate builder, and we always appreciate the detail and care built into each crate we commission.
Teija Dedi – Loans Registrar, Museum of Anthropology at UBC

Our studio has worked with Vevex since 2016 to crate our furniture goods for shipments across Canada and USA. Vevex consistently provides quality goods, on time, and with superior customer service.
Miguel Brovhn – Director at Studio Brovh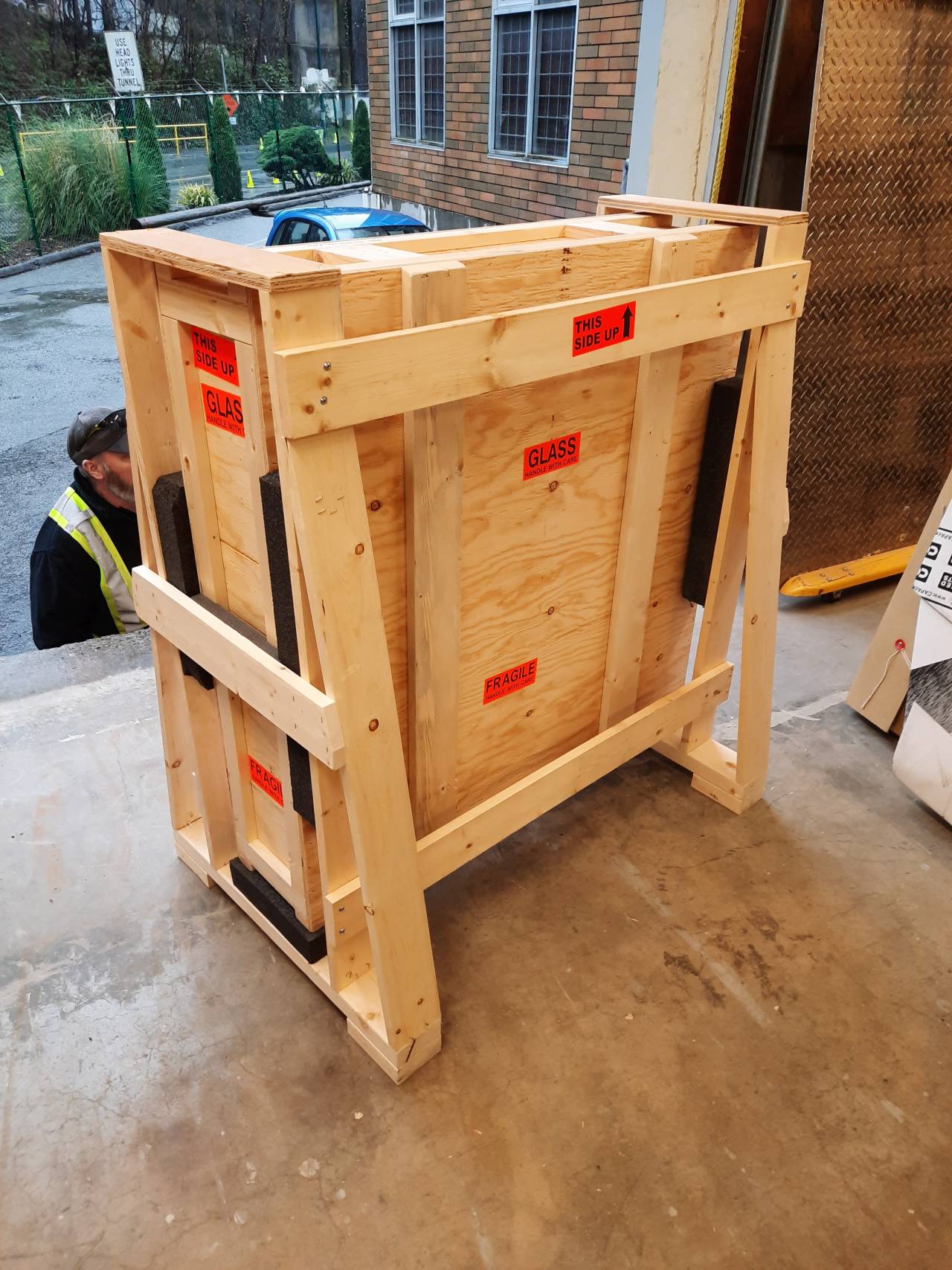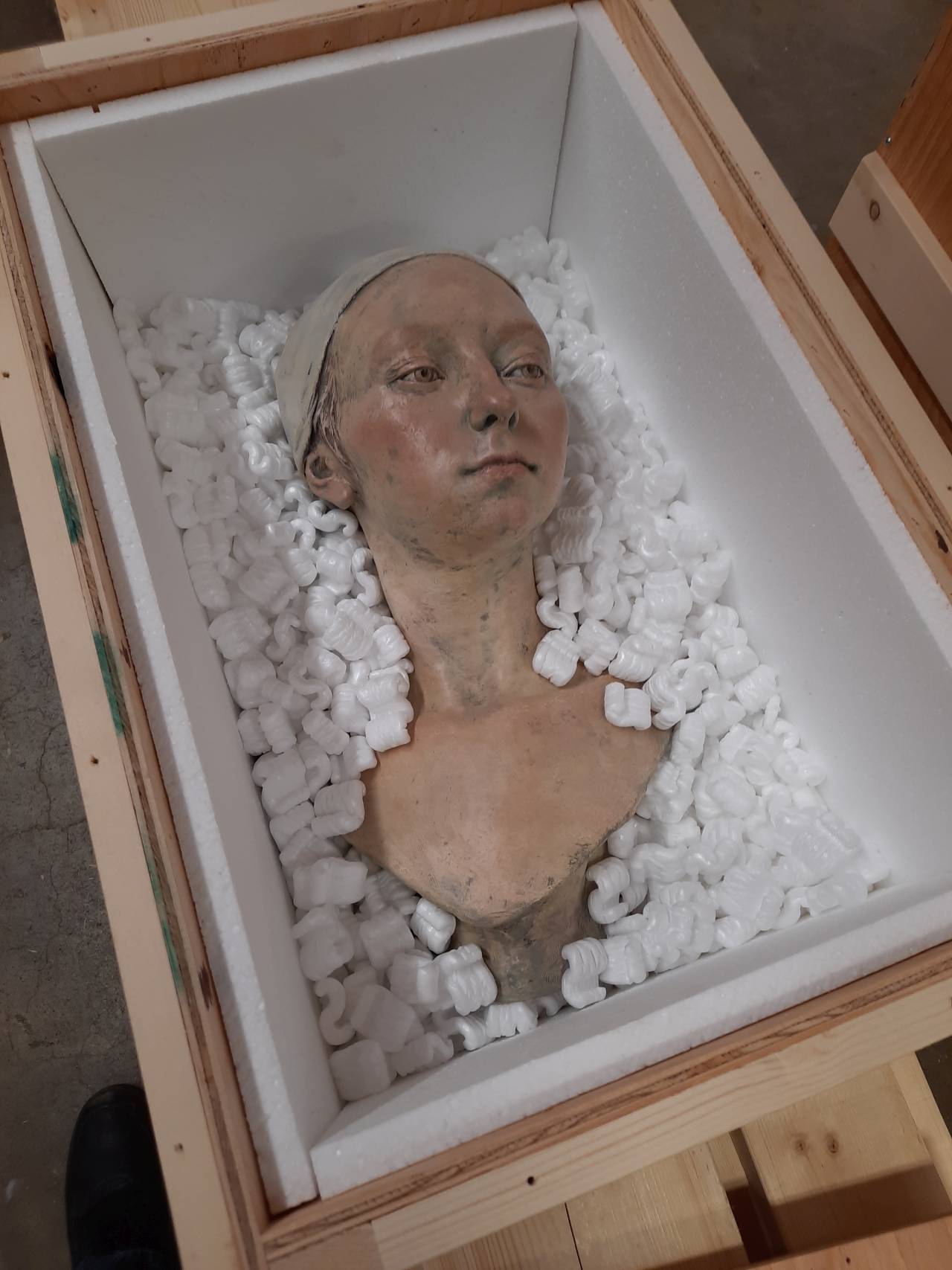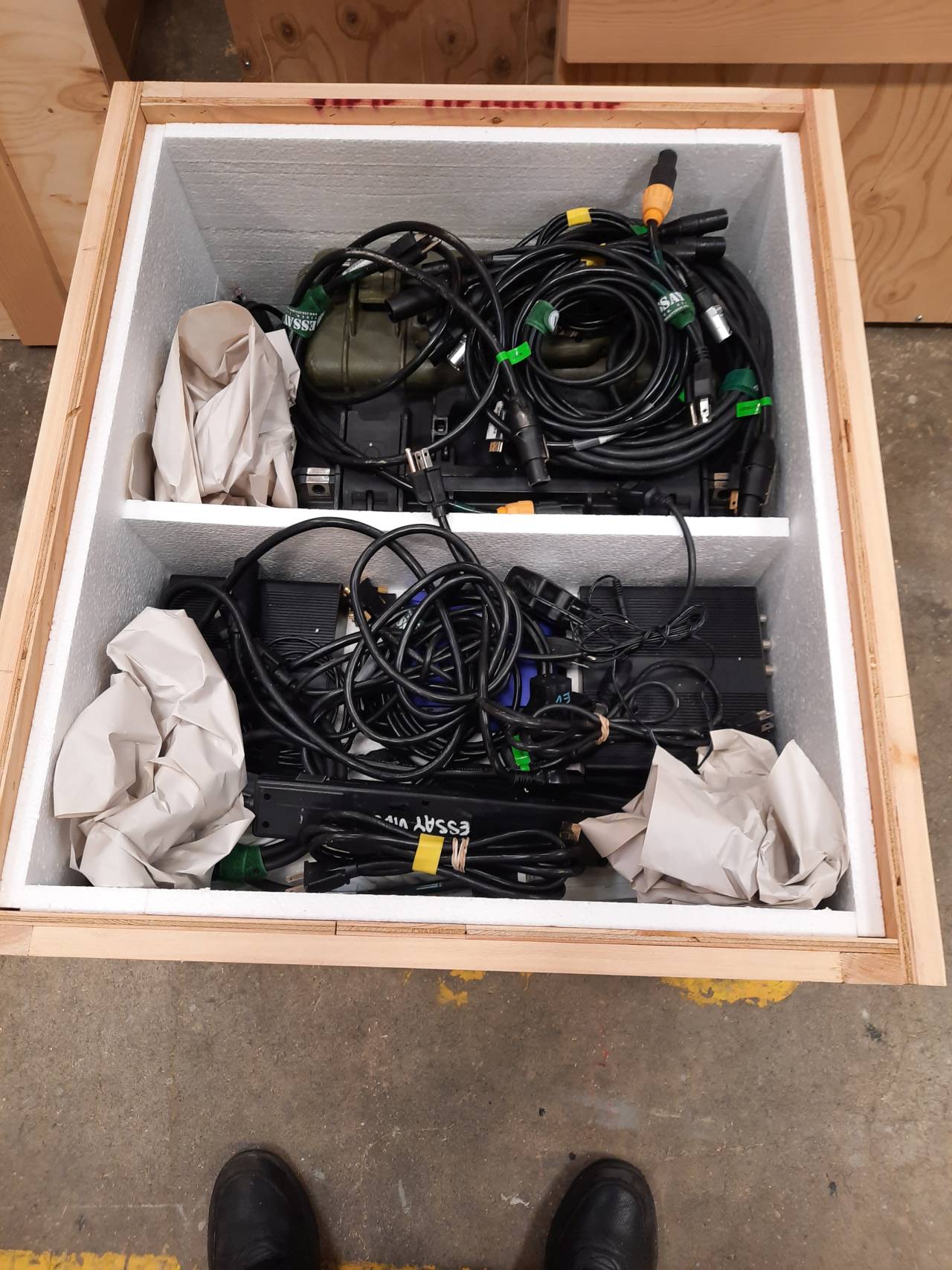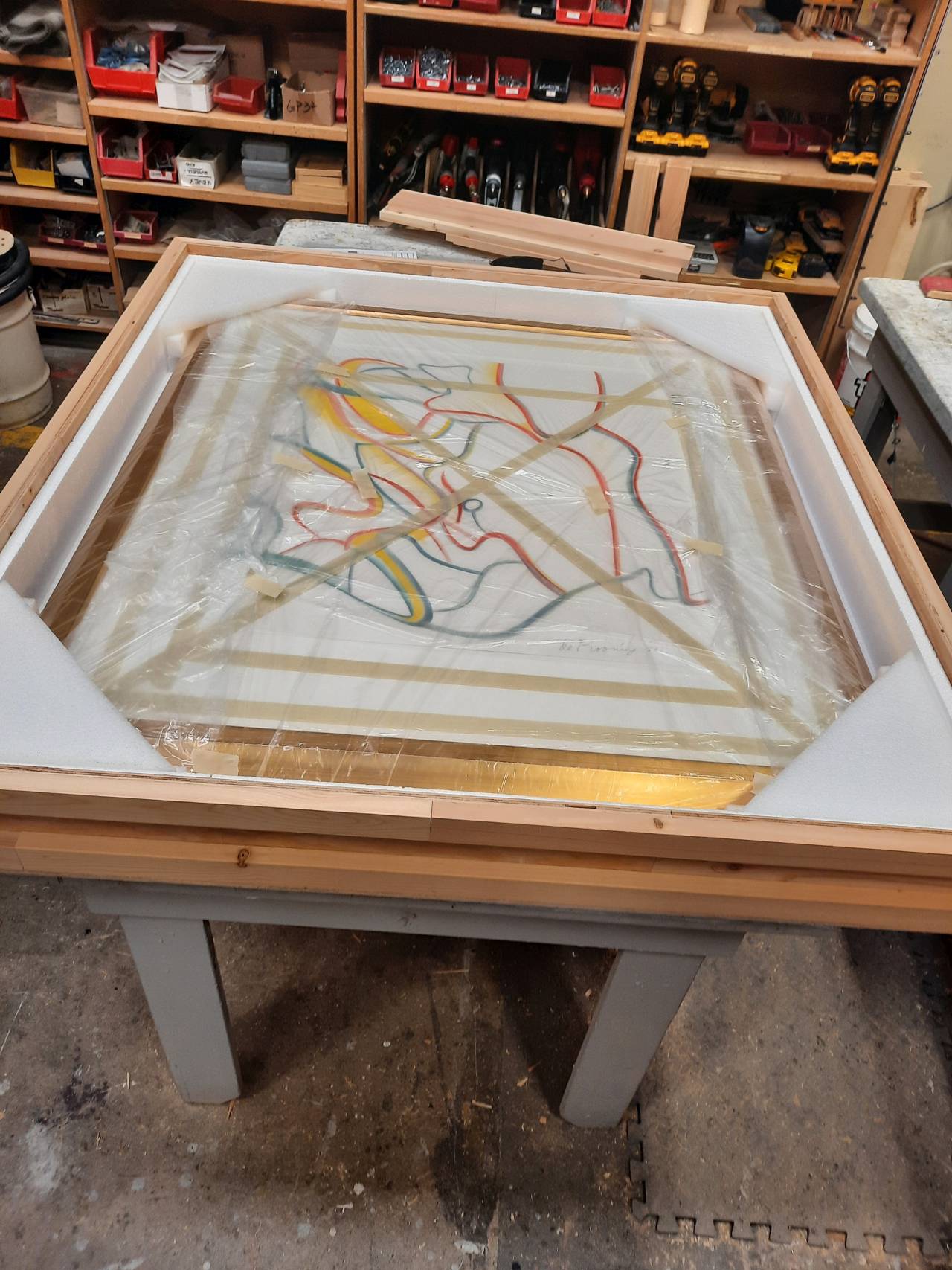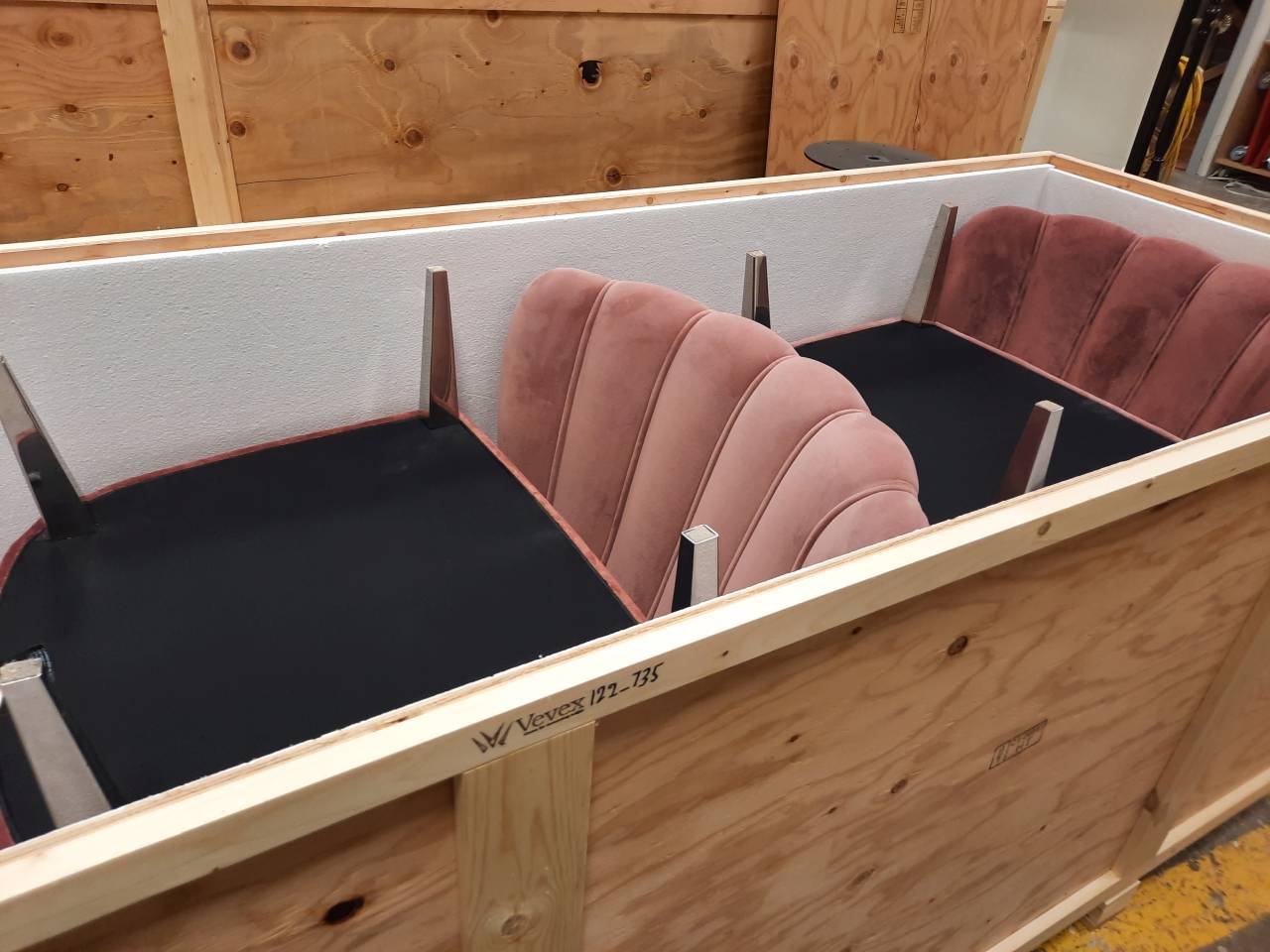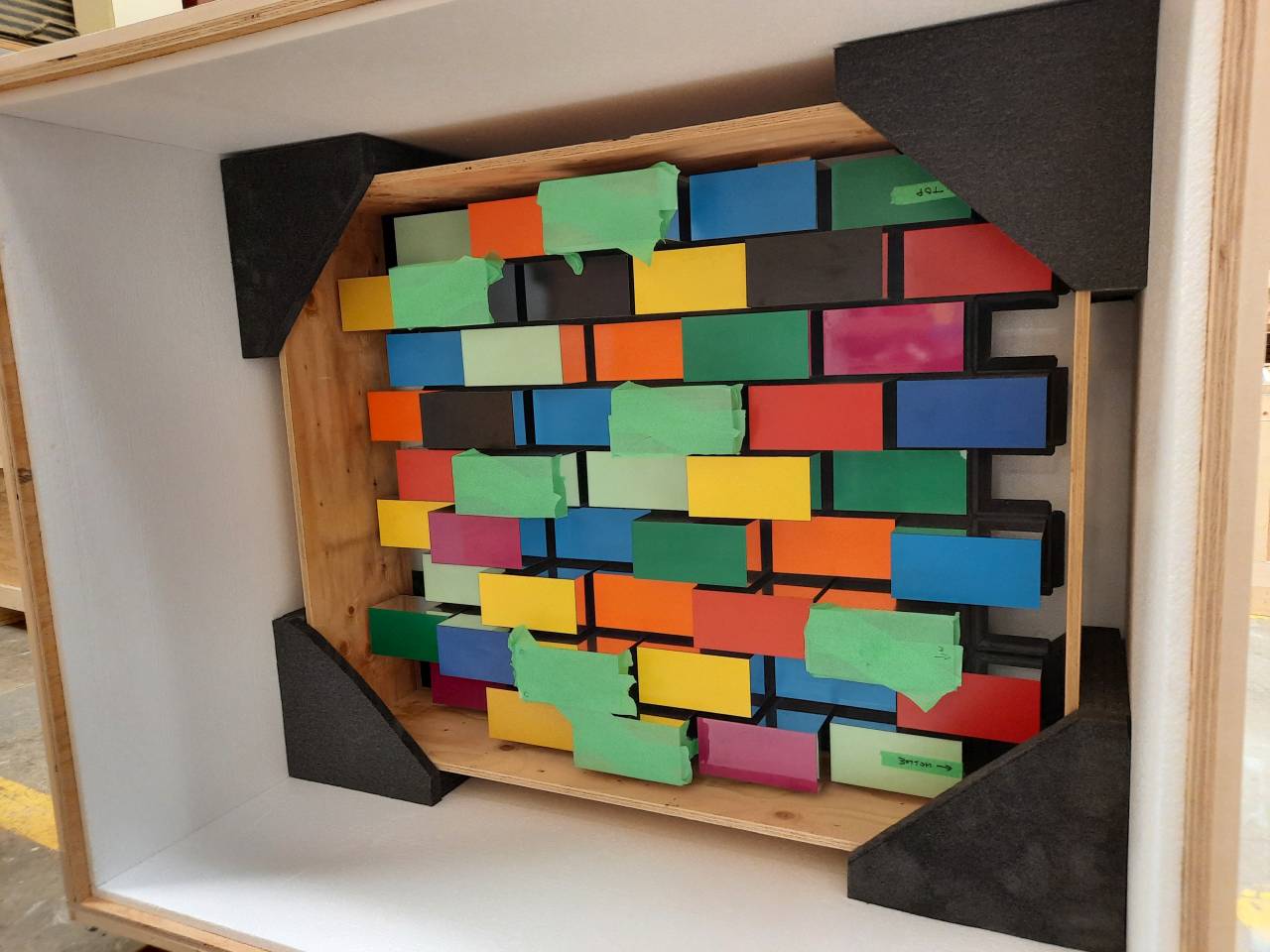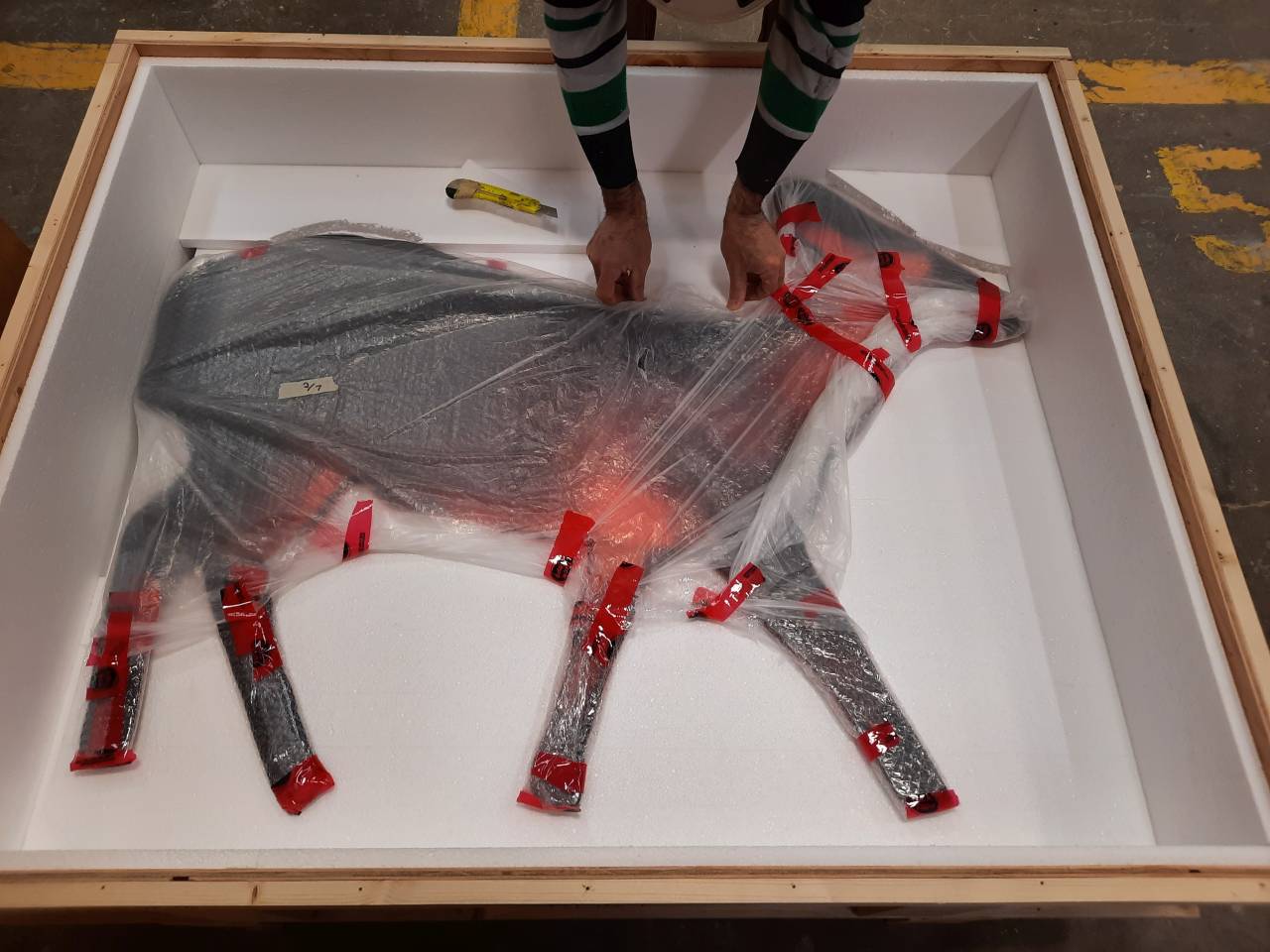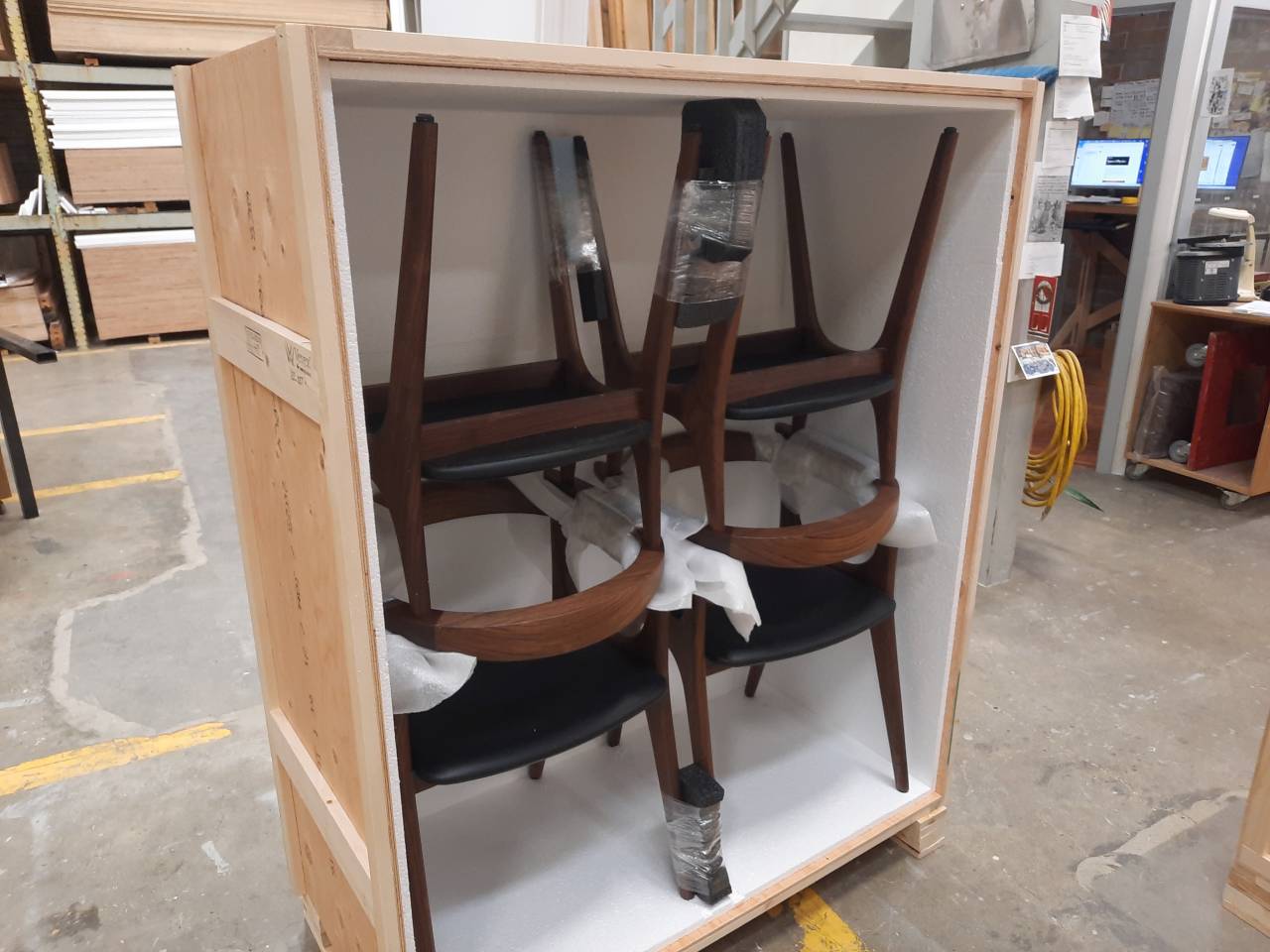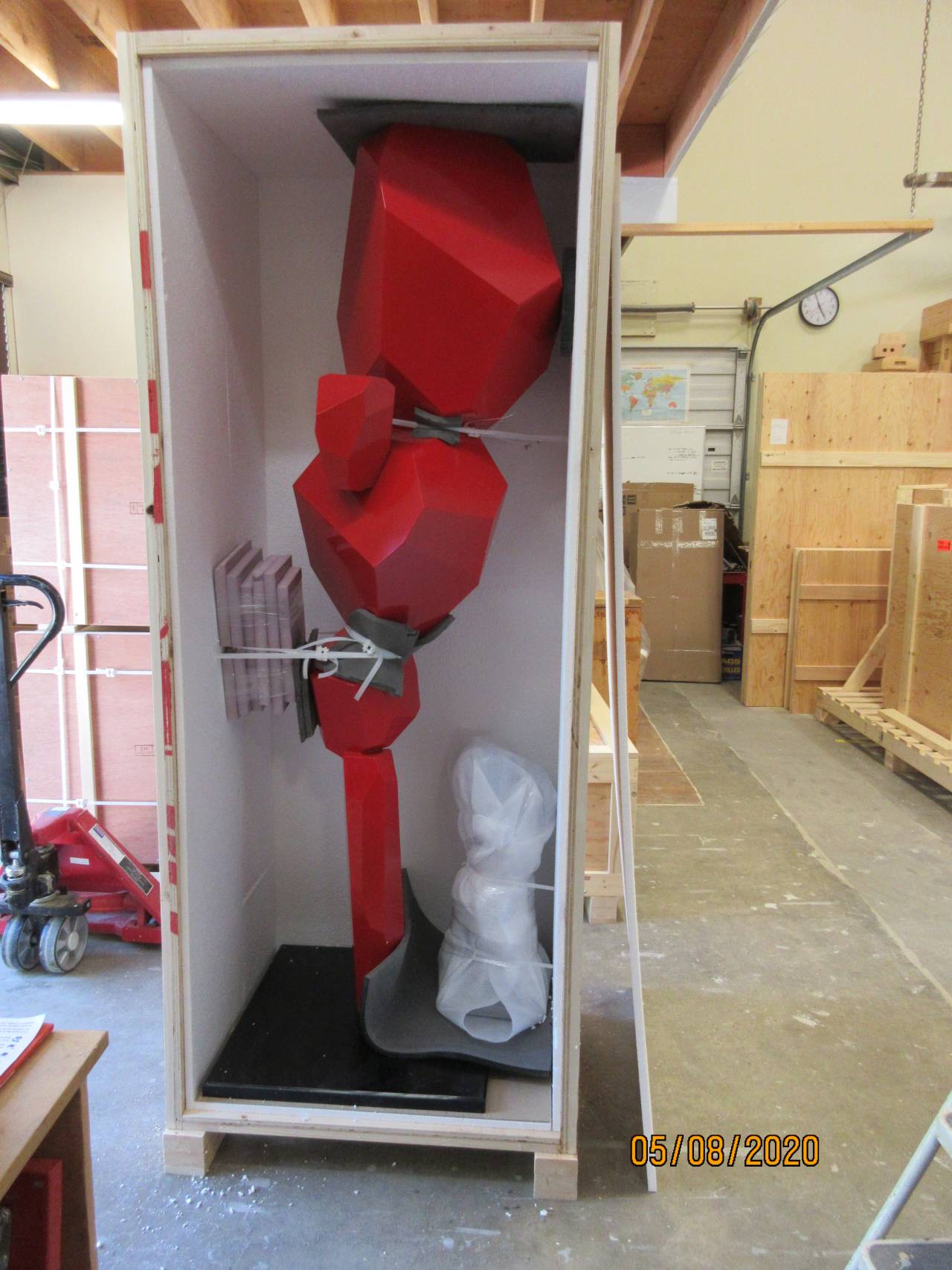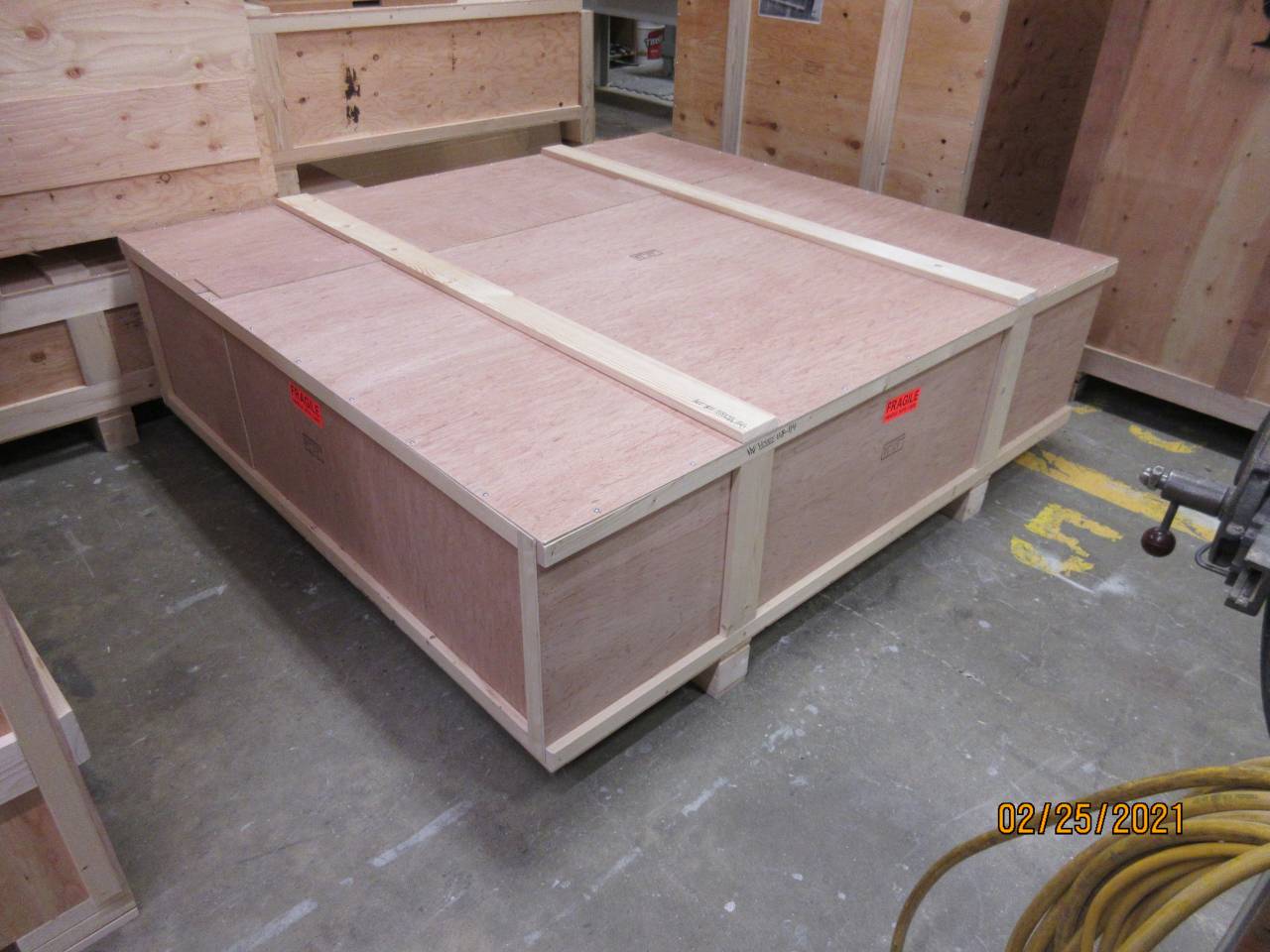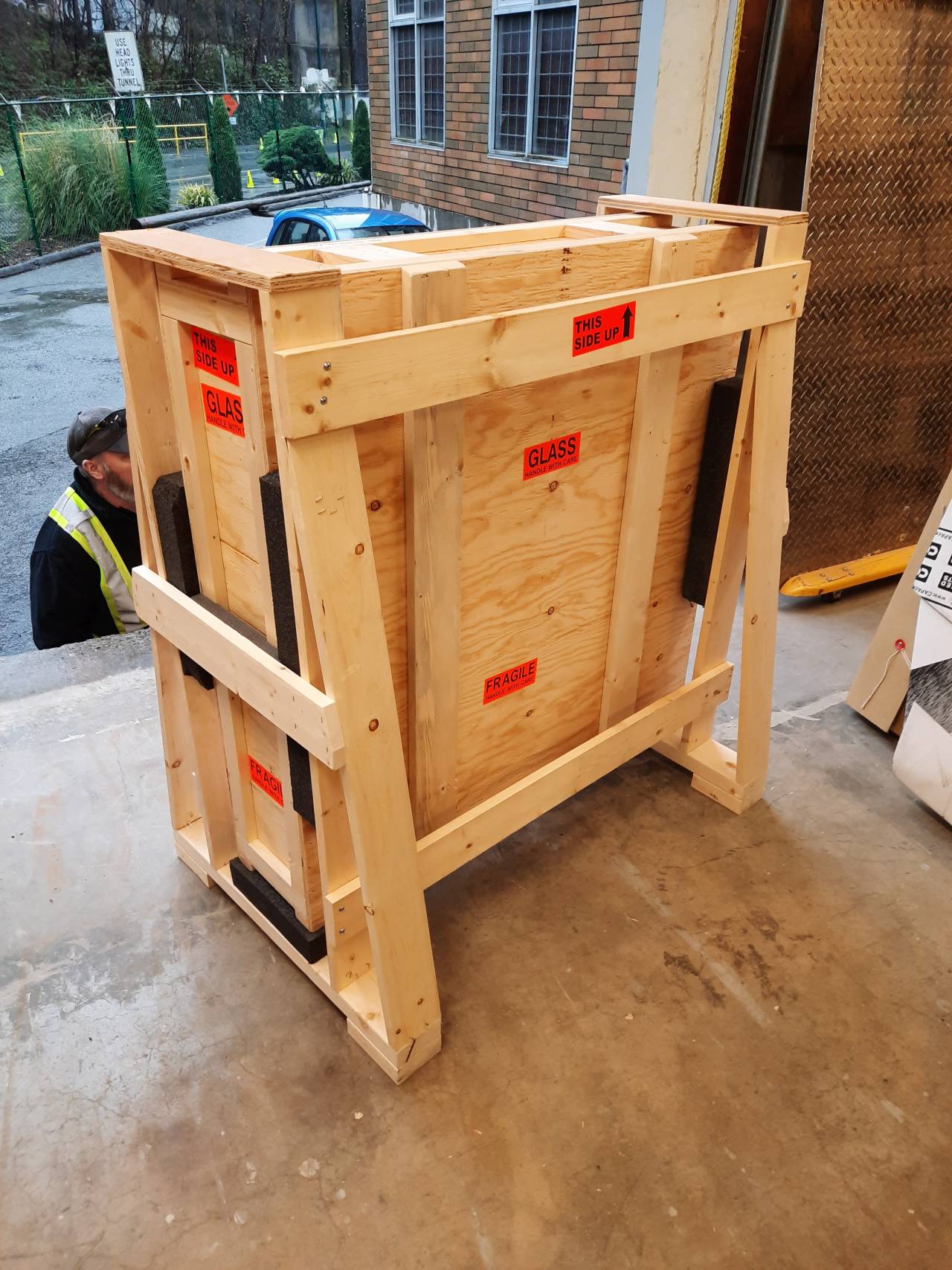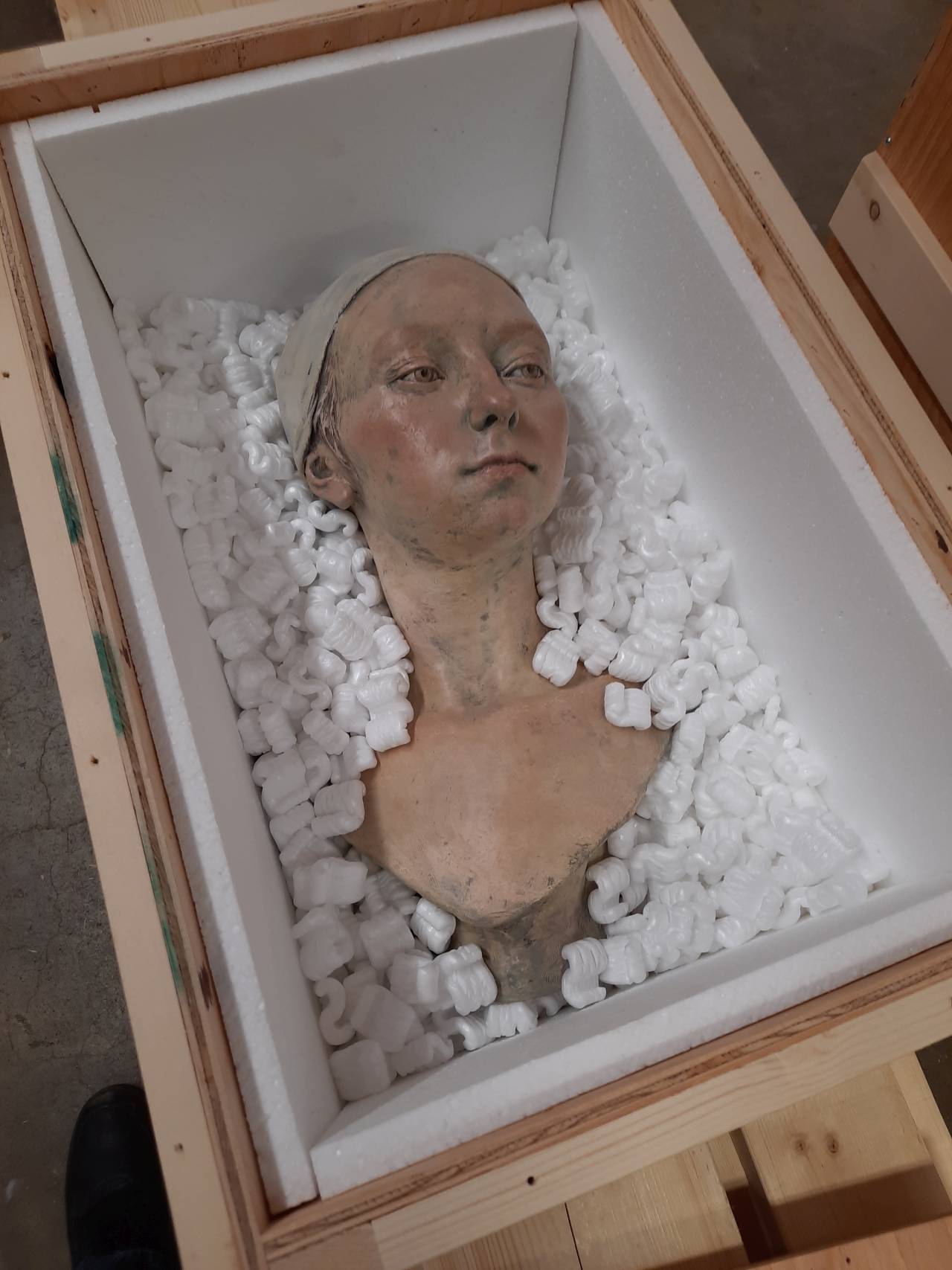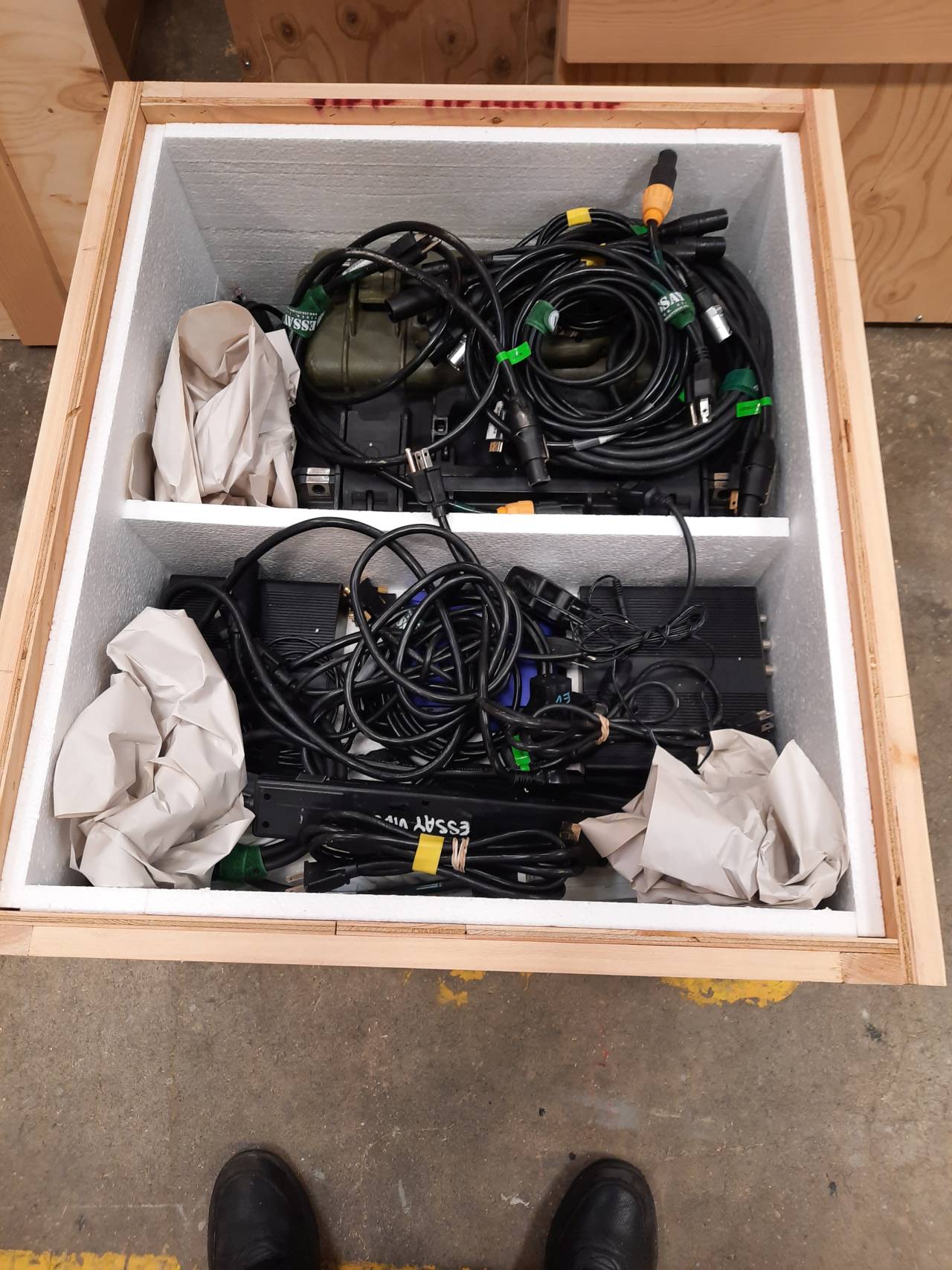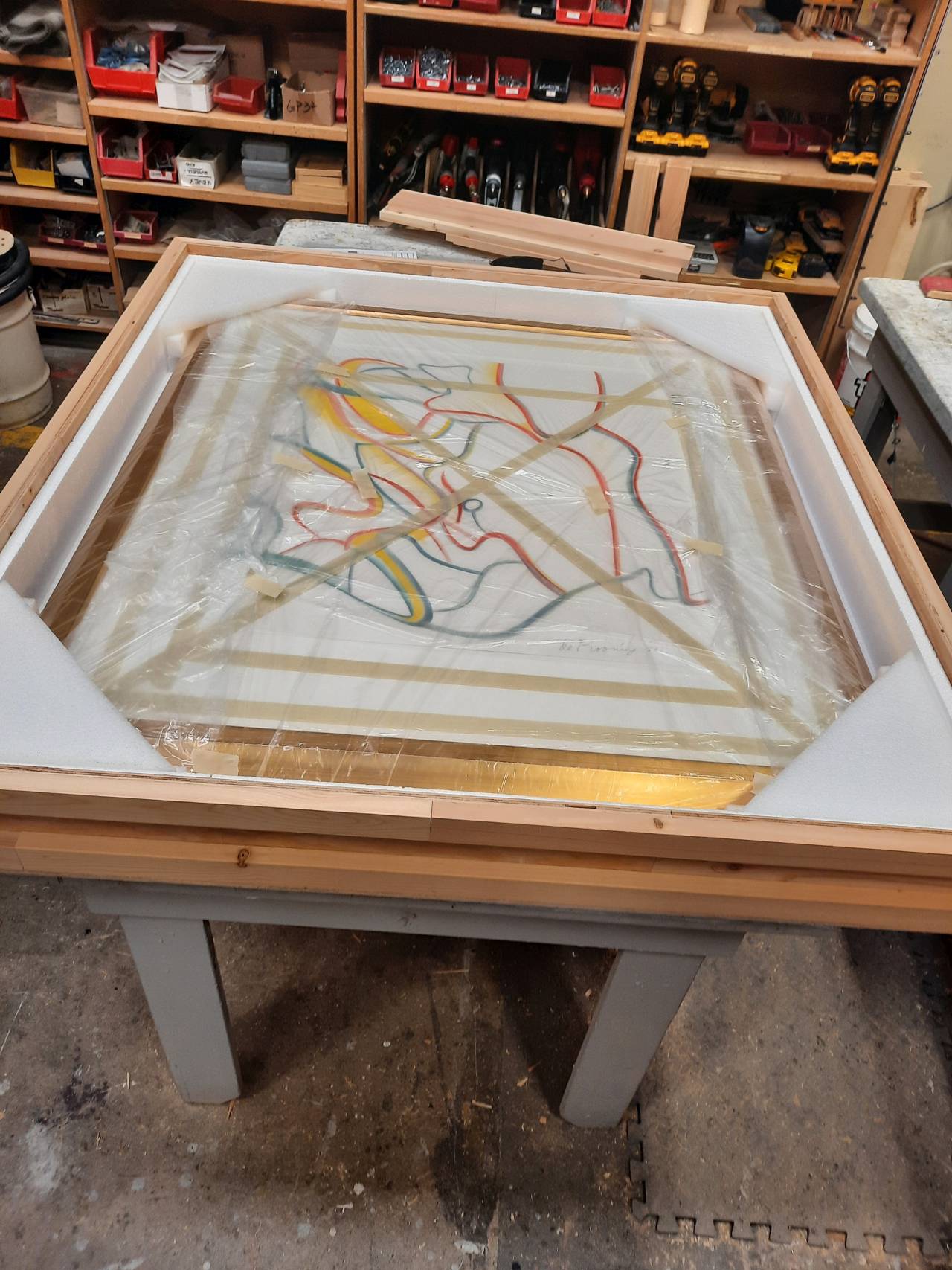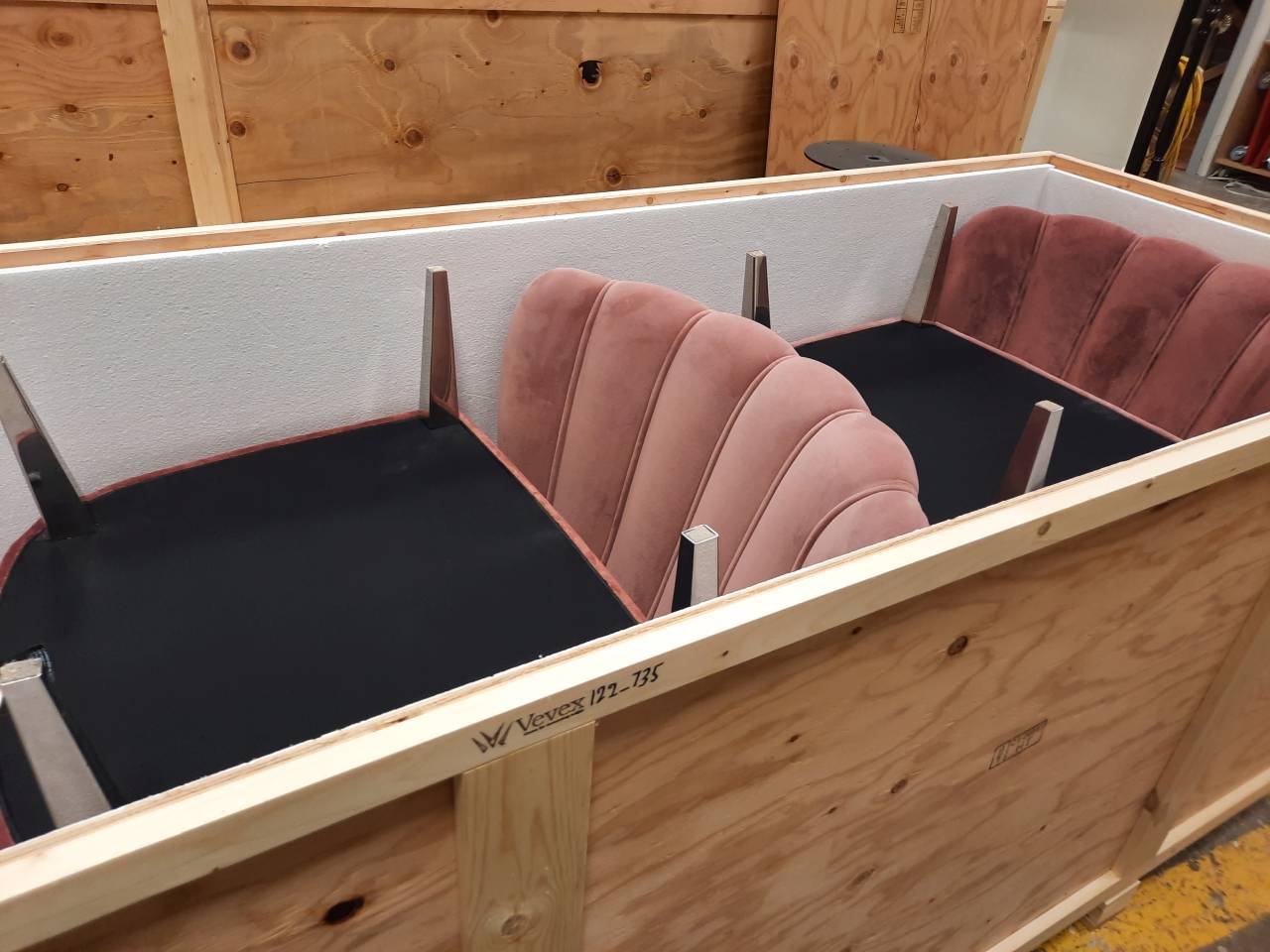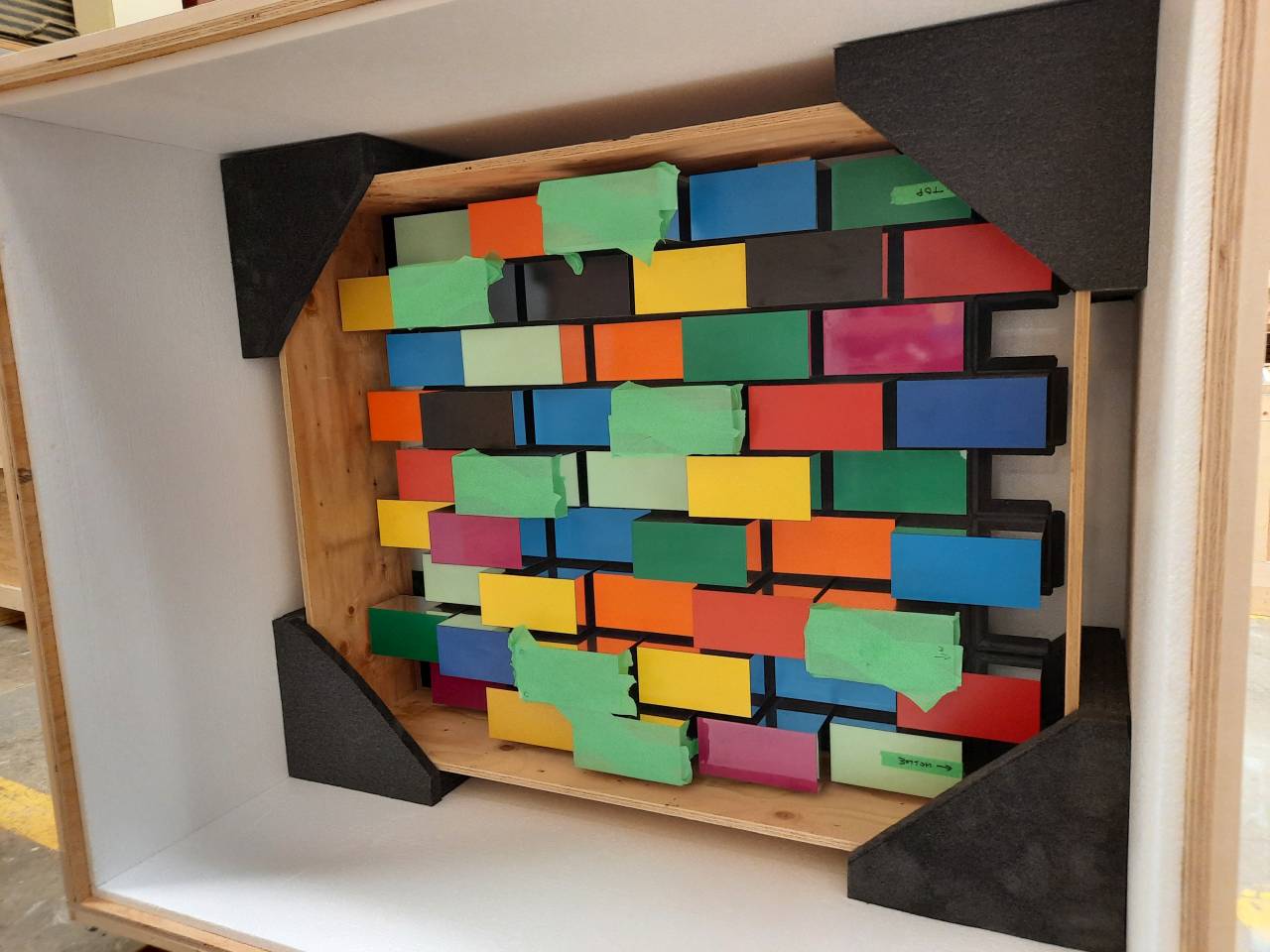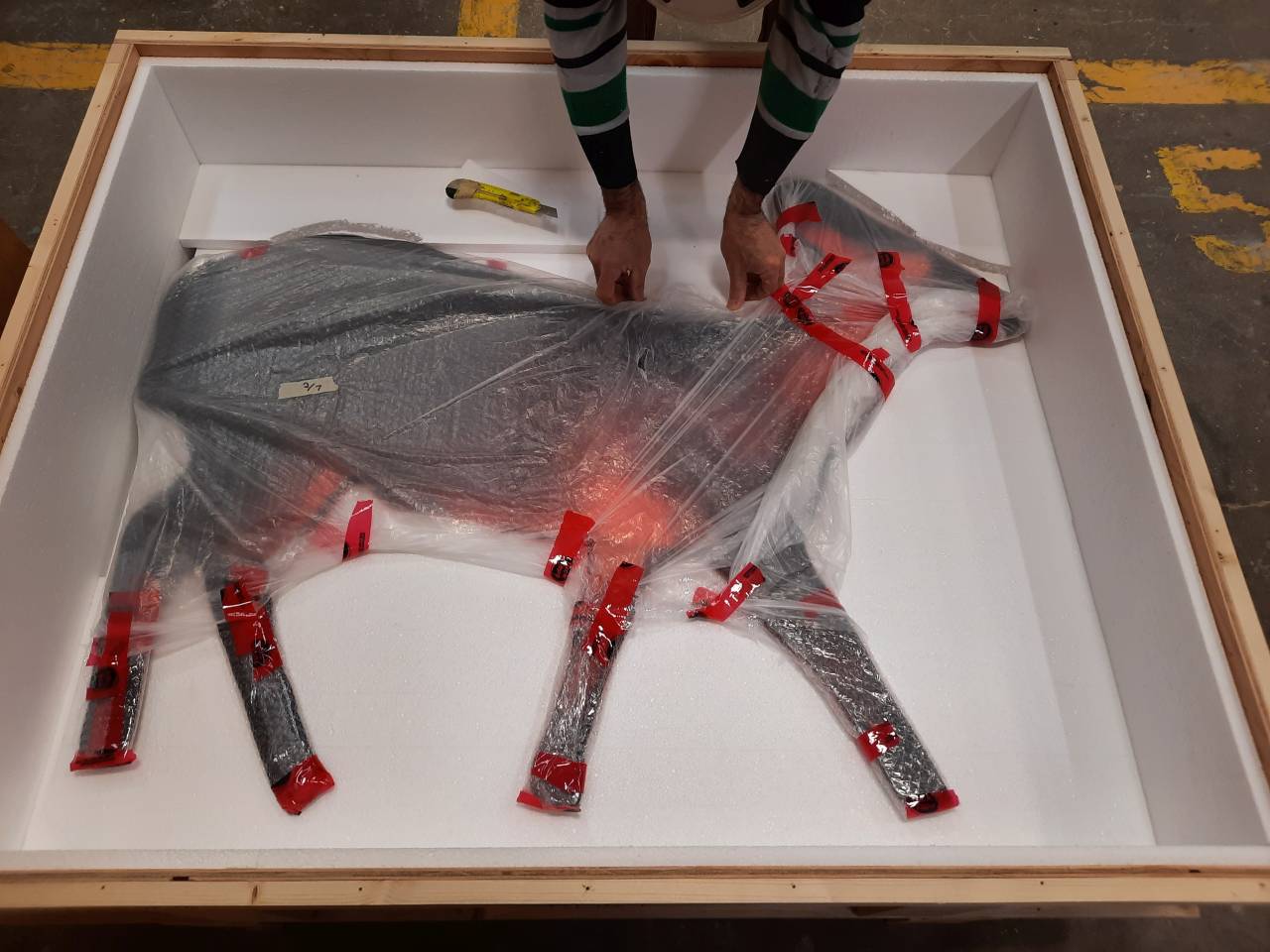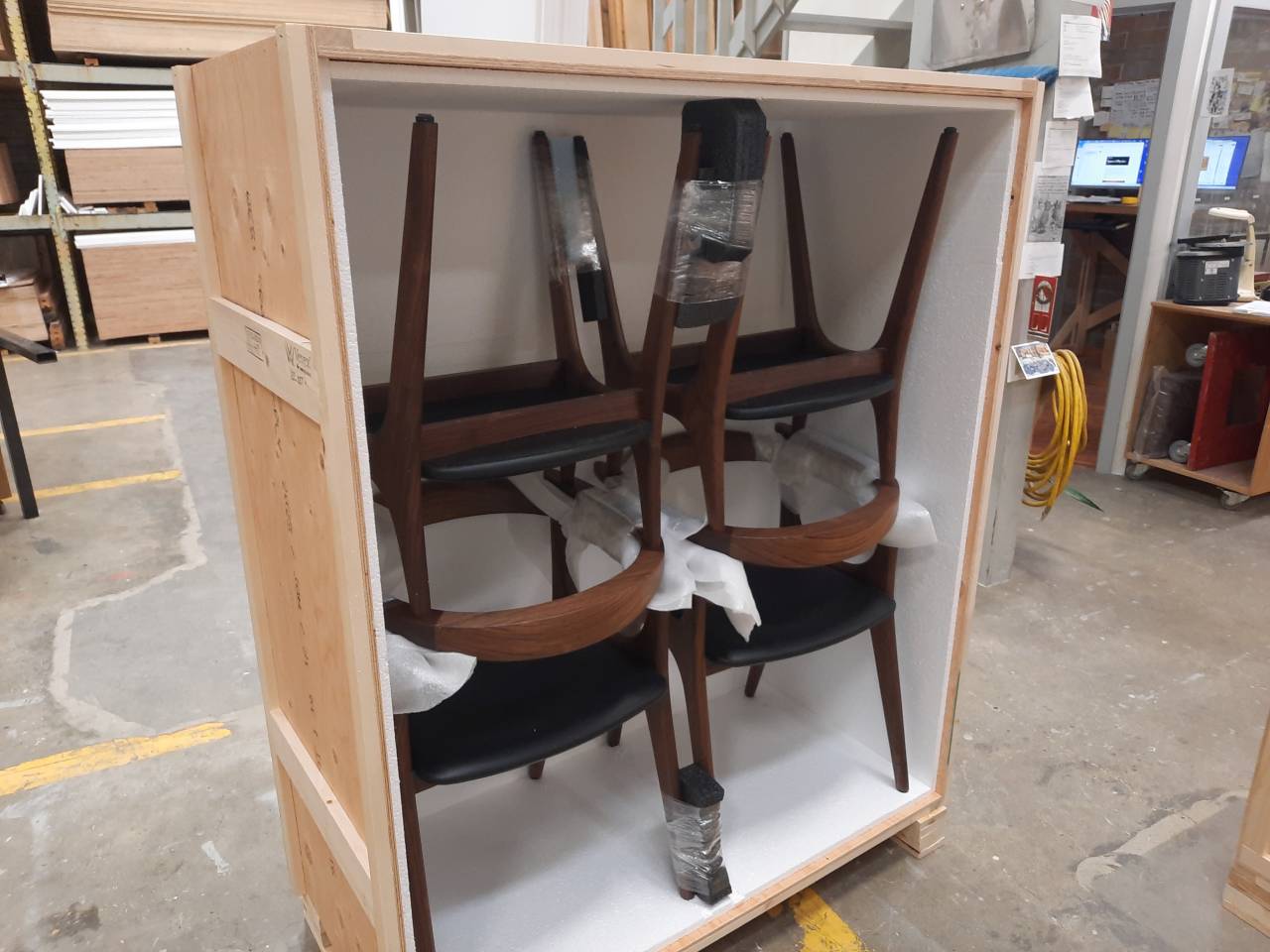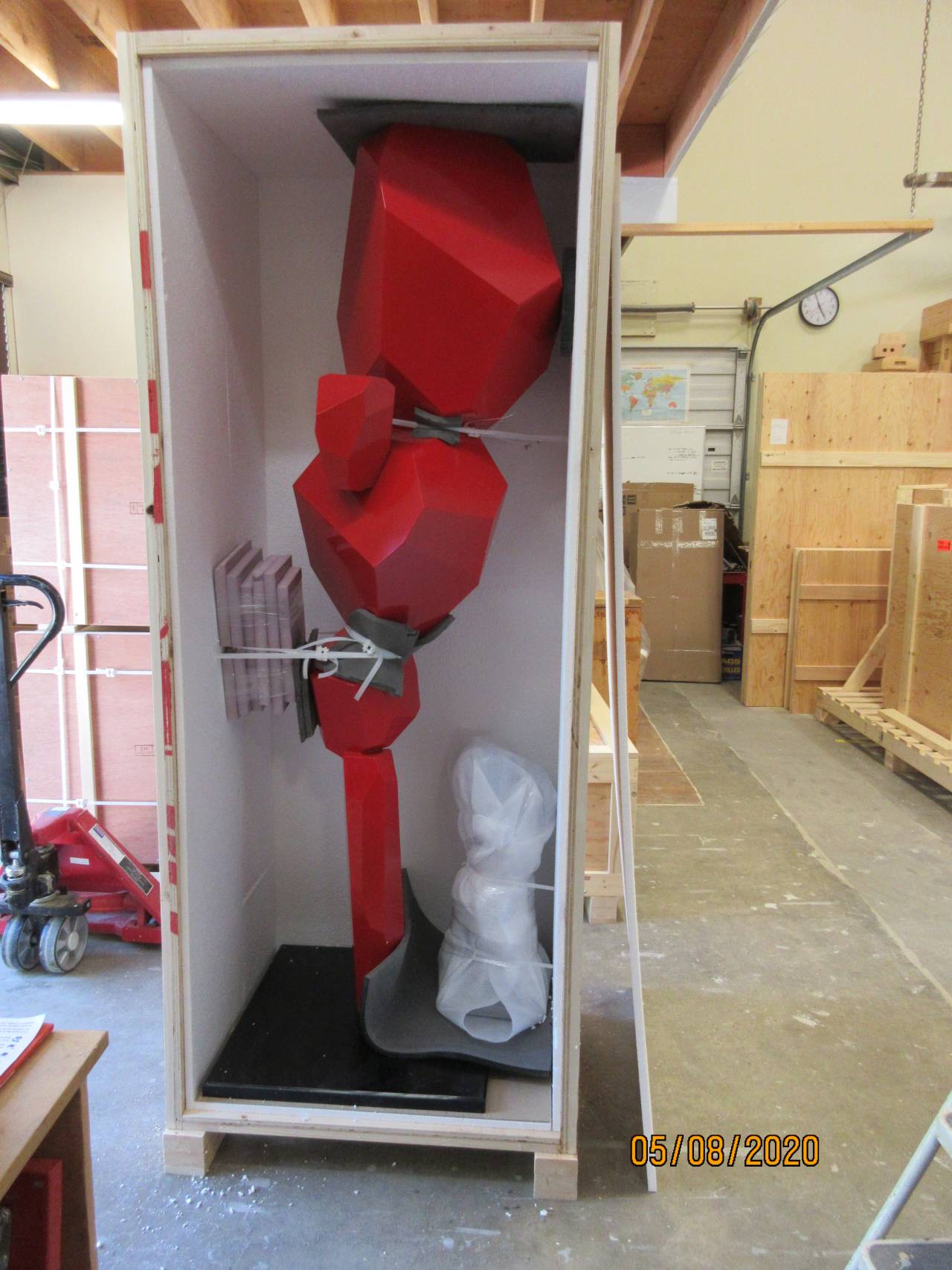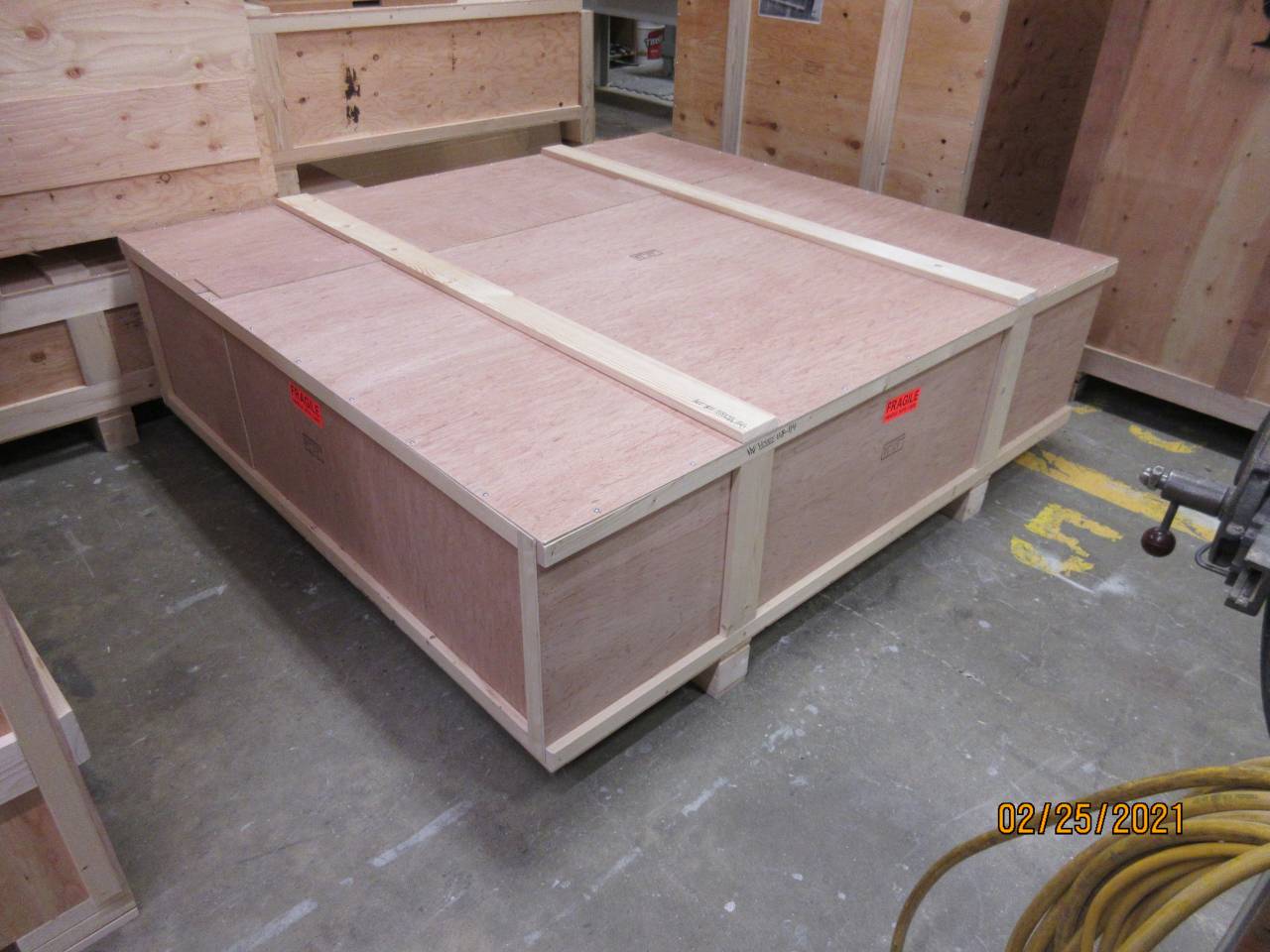 Built to get your cargo there quickly.
Economy crates are top-opening only. The lids screw down with wood screws that can be opened using either Phillips (X) or red Robertson (square) drivers. Screw holes for the lids are pre-drilled. To make sure the screws holes line up, simply match the Vevex logo stamped on the lid with the logo stamped on the crate itself. These crates are rated for one use, but in fact many of our customers use them again and again. Crates may be unlined, or lined with ¾" polystyrene foam insulation. Crates are supplied with "This Side Up", "Fragile" and "Glass" labels.
 Economy crates are made up using the minimum necessary framing to make a strong box. This means that crates for thin items like paintings or photographs up to about 1 ½" thick go into an Economy crate we call an Art Box. Thicker items go into something we've come to call a Spartan Box. Really it is just a bit more framing. Items thicker than about 8" go into a full Economy Box.
 If you think the crate (once loaded) would be easier to manage if it was equipped with handles, just mention it. Where appropriate, Economy boxes can be handled by forklift or pallet jack.
 And it is important to note that, like all Vevex crates, the economy crates carry certification for world-wide shipment.
Available lined or unlined with polystyrene foam
Light Weight –
5.2mm plywood
Medium Weight –
9.5mm plywood (3/8″)
Heavy Weight –
15.5mm plywood (5/8″)
Let us help you
keep your cargo safe
Whether you're shipping priceless artwork, or looking for a cost-effective way to protect expensive goods; our crates will make all the difference.
Simply fill in the form and we'll be in touch within 48 hours with an exact quote or a request for further information.
Need further information?