Crates for demanding cargos
Designed to protect, built to last.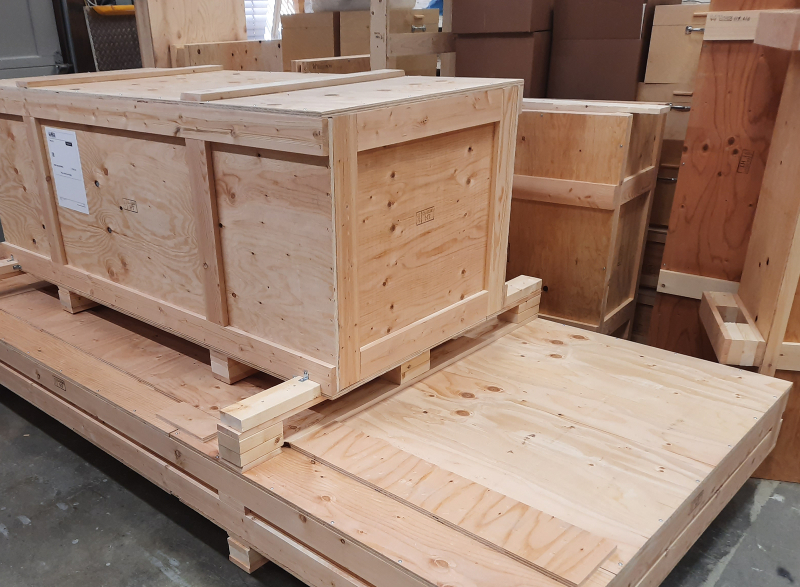 Protecting your priceless assets can be difficult.
Frustrated by prebuilt options not being exactly what you need?
Tired
of constantly replacing your cargo crates?
Struggling
to pack and unpack your cargo easily?
Heartbroken
by your cargo being damaged in a cheap crate?
You shouldn't have to struggle to protect your cargo.
Let's build a crate that works for you!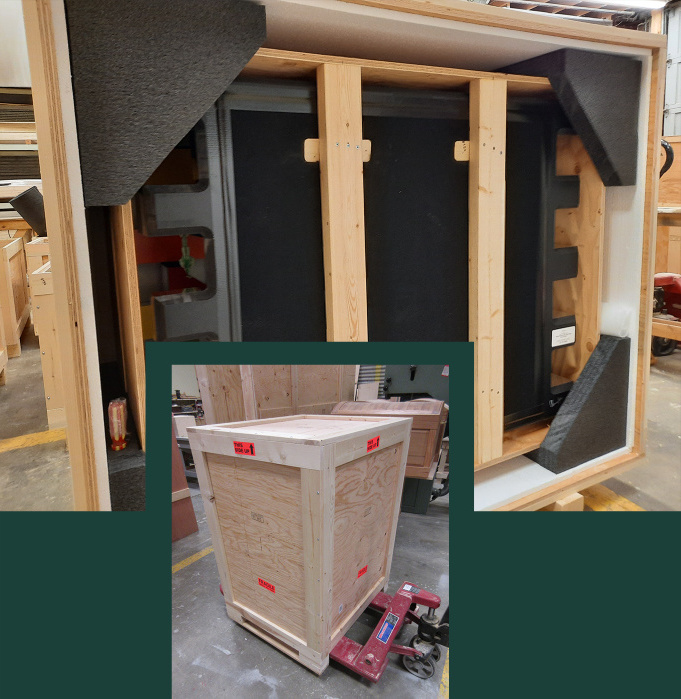 Vevex crates are designed to last.
Tailored to fit your cargo perfectly, built to protect it on all the bumps in the road.
Our software creates a custom design to fit every aspect of whatever you're wanting to transport.
Easy access to the crate to get in it and re-pack it for multiple transports.
All of our crates have a unique serial number and are certified for international transport and comply with the ISPM 15 guidelines.
Premium materials that can last as long as the cargo itself.

The Vancouver Art Gallery has relied on Vevex's exceptional crating services since their inception. Over the years we have ordered hundreds of museum quality crates ranging from small to extremely large and the Vevex team has always come through for us. I do not hesitate to recommend them as your go to company for crates.
Bruce Wiedrick – Vancouver Art Gallery

Vevex has supported us in creating secure packaging and crates for the artwork we ship internationally. They are always timely with their replies, clear with their costing and provide excellent customer service. They provide everything down to the last screw, which makes our job faster and more efficient.
Sara Gulamali, Associate Director at HOWARD495, Vancouver, BC

Rod makes the process of ordering crates simple. From creating custom sizes to perfectly fit my artwork to arranging local delivery. I've sent work around the world in his crates and every piece has arrived safe and sound.
Desirée Patterson, Artist

We've been using Vevex for over 10 years for shipping photographic artwork both domestically and internationally. The crates are precisely made to fit our tight timelines and to exact measurements. The team at Vevex provides an amazing product.
Roy Ng, General manager at ABC Photo, Vancouver BC
Our crates are for more than just transport.
Protect your cargo and assets: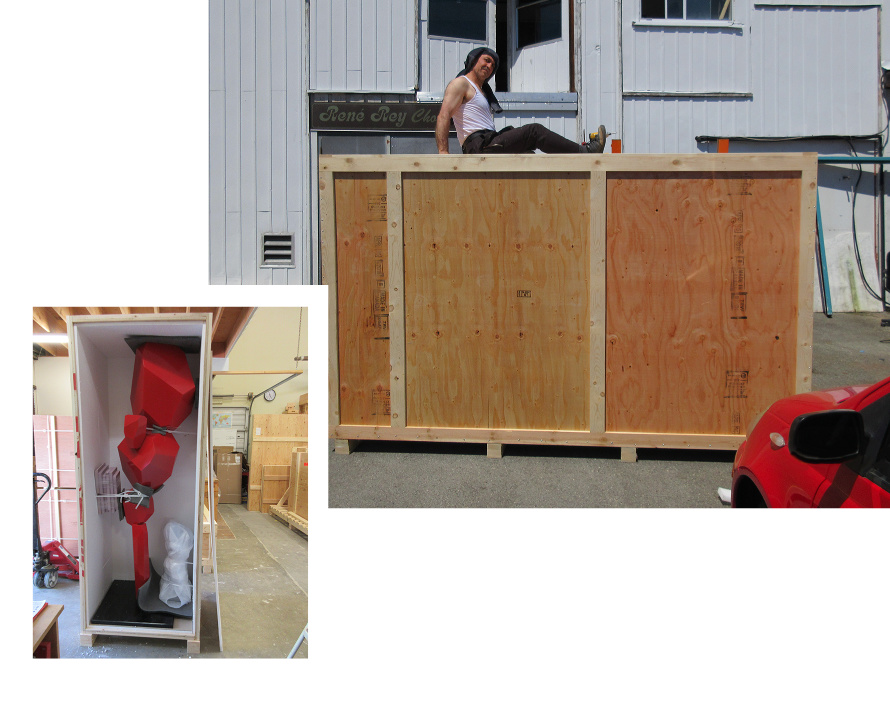 Easy options to fit your needs

Tailored to what you want to protect most


Built for you to ship and move quickly
Protecting your cargo is simple:
Lets us know about your cargo, where its going, and what we're protecting and we'll give you an accurate quote.
We'll use our proprietary software to create you the perfect crate to handle whatever you want to protect.
Transport and protect your cargo with the peace of mind its safe and secure no matter what.
Our crates are built to last, and tailored to your exact needs.
Our team of passionate and skilled craftspeople take pride in creating strong, creative, and protective crates to help you protect what you value most.
Through the use of our own software program, we can design the perfect crate for your cargo to protect it in transport, storage, or even when you have to ship it away.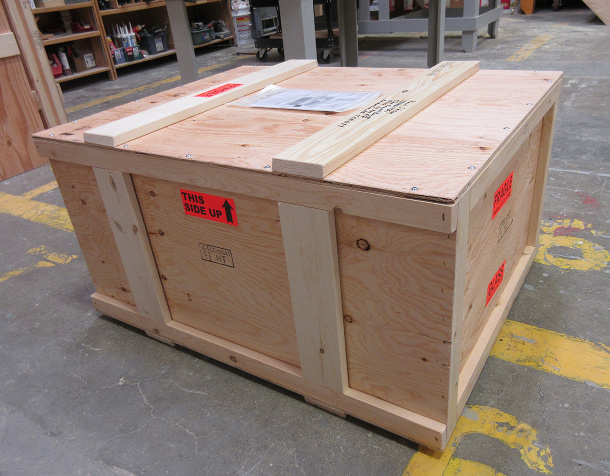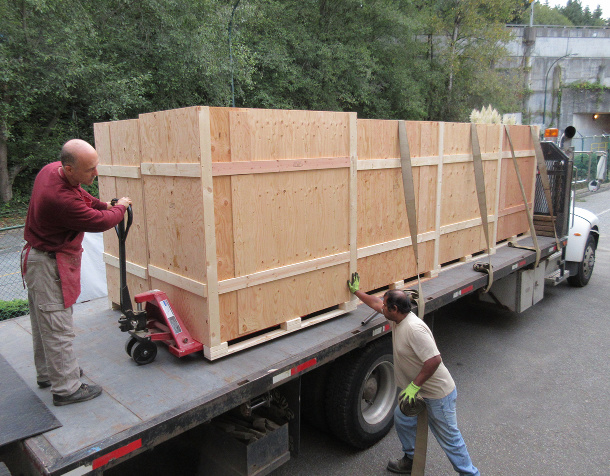 Our most popular option is our museum quality crates, designed to protect priceless works of art for museums, made to last with the cargo, so you never have to worry about it getting damaged.
Our mission is to help you protect your valuable cargo, and give you the peace of mind that your asset is safe.

I have worked with Vevex for the past 5 years. I work with most of the luxury retailers you're all familiar with. I have quick turnaround and obscure crating requests and Rod and Vevex always deliver. A true craftsman.
Michael Cheringa – Axis Global Logistics

Paul Kyle Gallery is very grateful for the years of incredible and professional service from Rod and the Vevex team. The crates are always beautifully crafted and have never failed us, we are always proud to send our artworks in a Vevex crate to our clients. These crates have true longevity, sometimes incredibly fragile works sold a decade ago come around full circle back to Vancouver in the same Vevex crate that it was originally crated in. 
Diamond Zhou, Paul Kyle Gallery, Vancouver BC

Rod and his team at Vevex have been pivotal in our ability to move confidently into new markets, knowing that we can reliably and safely deliver our work anywhere it needs to go. They are exceptional communicators and crafts people, and we are continuously impressed with the quality, fair pricing, and turnaround times on their custom crates.
Deagan McDonald, Co-Founder ORIGINS Design & Fabrication Studio, Vancouver BC 

Always excellent service!  We have been using Vevex for many years to custom crate our customer's special belongings that are shipped across the country.  Prompt, friendly service and most importantly…everything arrives in great condition!
Kathy Dorland, Great Canadian Van Lines   
Let us help you keep
your cargo safe
Whether you're shipping priceless artwork, or looking for a cost- effective way to protect expensive goods; our crates will make all the difference.